Posted on 11/2/2016 in Awards
---
MARLBOROUGH, MA – Wakefly, a leading web development and online marketing firm, was honored with the 2016 W3 Silver Award for their redesign of the Beckman Coulter website.
The Winners of The 2016 W3 Awards were announced by the International Academy of the Visual Arts, receiving nearly 5,000 entries this year. The W3 Awards honors outstanding Websites, Web Marketing, Web Video, & Mobile Apps created by some of the best interactive agencies, designers, and creators worldwide. Please visit www.w3award.com for a complete list of W3 Award Winners.
About The W3 Awards
The W³ Awards honors creative excellence on the Web, and recognizes the creative and marketing professionals behind award winning Websites, Web Video and Online Marketing programs. Simply put, the W³ is the first major Web competition to be accessible to the biggest agencies, the smallest firms, and everyone in between. Small firms are as likely to win as Fortune 500 companies and international agencies. The W3 Awards is sanctioned and judged by the International Academy of the Visual Arts, an invitation-only body consisting of top-tier professionals from a "Who's Who" of acclaimed media, advertising, and marketing firms. Please visit www.iavisarts.org for a full member list and additional information. For more information about the W³ Awards, please visit www.w3award.com, email The W³ Awards at info@w3award.com or call 212-675-3555.
About Wakefly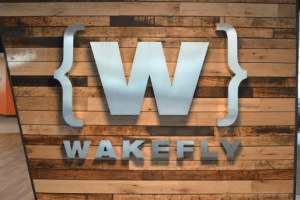 Wakefly is a web development and online marketing firm specializing in design, lead generation and conversion tools that will deliver a high return on investment. The company offers a proven process to optimize marketing initiatives across both online and offline channels in order to drive higher numbers of visitors to a web property. The expert team, with diverse backgrounds in marketing, technology and creative, has the combined experience to make marketing easy. The company is committed to delivering high-value leads and measurable ROI. Wakefly is based in Marlborough, Massachusetts. Contact us for more information!