Posted on 1/13/2016 in Business and Strategy
By Dean Dorazio
---
If a business wants to make any forward progress in the high-tech industry, it needs to spend money. However, money is a limited resource, especially for a tech startup, or an IT solution that is trying to get off the ground.
What if someone told you digital marketing efforts and audience tracking can help you generate demand and build a better audience? Read on and you can see how to save your company money while getting your high-tech services in front of more people.
Building a Tech-Savvy Audience with Digital Marketing
Before you can use tracking to increase the size of your audience, you must define the audience you want to build. You must identify the types of users who will react to and consume the kind of high tech-related content you will be producing.
High Tech start-ups can use digital marketing to identify and capture initial followers and prospects in order to gain insight for defining the right audience. If you already have a following, feel free to skip down to "Using User Tracking Pixels to Increase Your Audience" and see how digital marketing can help you utilize them.
Produce Good Content
Building an audience is an exercise in chain reactions. You need to get people interested in your high tech solution or CMS. To succeed there, you need their attention first, and to get people's attention you must produce quality content. You have a mission. You want to improve businesses or people's lives by refining their IT experience. The natural process is to let others know about your ideas, products, findings, and other information related to high tech.
Producing content can be fickle, but as this post from Buffer shows, producing content is difficult and must be approached with care:
Make sure your content is of high quality

This may be repetitive, but it is one of the most important factors in increasing your business's audience. People's attention spans are almost nonexistent in this day of constant advertising and information overload. To stand out from the sea of noise, you need to prove that your information is valuable. People are interested in new, interesting, engaging content. If you provide them with that, they come back for more and share it around, starting your foundation.

Use your own voice

Your business is unique with its own ideas and methodology. Let that translate to what you produce because making your content your own is the best way to attract people and build trust. When you adopt a specific tone and use it with everything you deliver, you create a consistency that people recognize and appreciate. It makes your company memorable for readers when you present this honesty. It can be hard to stand out if you're a high tech start-up, but this trust you build gives you a foothold to use to get your name known.

Produce content consistently

The best way to learn how to define your voice and generate quality content is to produce it consistently. It is a mistake to focus on quantity because you begin to put out information for its own sake. That methodology does not benefit your target market and makes your company more of the noise. However, if you have a plan and create on a regular basis, then you can reap the benefits. You will find that with consistent posts, you can experiment and change with minimal risks and learn from the mistakes you will inevitably make. Your business discovers what works for it, what tone it should use, and how it can make the best content for your audience.

Don't solely sell your own technology

One caveat to building an audience. Your ultimate goal is to get people to purchase your software and other solutions. However, you can't market to them constantly. Most people are turned off by endless advertising. Instead of talking about your high tech solution, explain the latest IT changes and what it means for them. Present the problems that technology consumers will be facing instead of what your product can do for them. By showing them the challenges, you give them an understanding of the situation and then you can mention your CMS or other services as an answer to their needs, along with others' options.
Promote Good Content with Digital Marketing
You've taken the first step and created something worth reading, watching, or sharing which is great. One problem: how do you convey it to people? Digital marketing. By using what you do know about consumers who want your technology, you can leverage SEO best practices to gather new users through organic searches related to your message.
Likewise, you can direct users to specific pages through PPC advertising. With some extra money spent, your interesting, converting content can be on the top of Google searches and be visible to a plethora of potential fans.
If your content is highly sharable or topical, social media is a convenient outlet. If people are going to be spreading around your news then why not present it on the channels they will be using? It makes it easy to track the success of the piece as well as gives you an opportunity to interact with your audience and further build trust.
Using User Tracking Pixels to Increase Your Audience
If you're founded in the high technology industry or have succeeded in creating a strong following, you can leverage those followers to make your audience even bigger. You can do this by adding tracking pixels to your domain to gather information on your demographic you can leverage to create a look-alike audience.
What Is a Tracking Pixel?
A tracking pixel is an invisible image you place on your domain that collects the information about each user that visits your site. Companies like Quantcast offer these tracking services. They provide you with a snippet of code that you place on the backend of your website. Once implemented, it collects information about your site's visitors.
Files like cookies collect general information about users like age, gender, interests, and sites visited. The pixel receives the information from the cookies, and the service stores and separates the information. Then when you look at the service, you can see the general demographic with whom your technology responds well.
How to Leverage User Tracking
With user tracking, you can, in a way, build a persona without having to build a persona (and there's no need to mention how important personas are for high tech and B2B). You gain actual, usable information about the people who are visiting and taking action on your site. Your team can debunk any misconceptions you have about your followers because you see exactly who responds to your content. This way, you know a true picture of your active audience in addition to your established target demographic.
With these facts in mind, you know to whom to present your content. You build a lookalike audience (named because they are potential users who look like your current market) of similar technology consumers that you can try to convert into actual followers. You will have better chances for success with them because others like them have shown interest in your IT solutions.
A Symbiotic Relationship
Audience tracking and digital marketing go hand in hand, supporting each other's endeavors. When your company makes progress in one, it can take those successes and put them towards the other. For example, by building a larger audience, you expand your understanding of the people who purchase your solution. With that information, you can better utilize SEO, PPC, and social media to convert more people into followers and sales. This increases your audience and the cycle continues.
The beginning is always the toughest part. But once your business gets a following and a sense of what it wants to achieve, it can build upon its efforts to attain more success. From then on, it's regular testing and research, but it'll be second nature.
---
Struggling to get more visitors to your site?
Request your free audit.
---
Optimize Your Website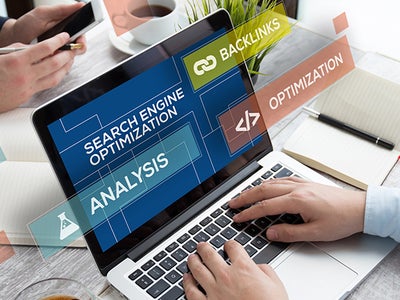 Related Blogs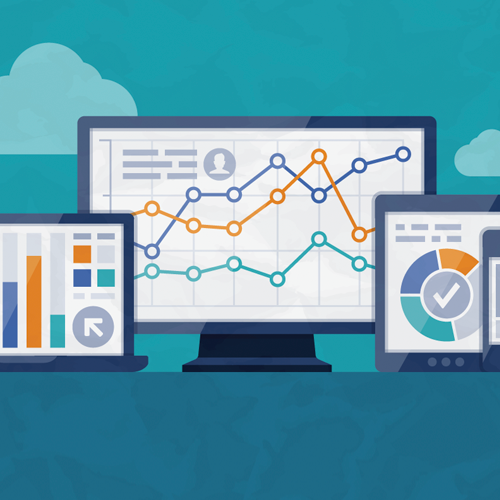 Since 2012 Universal Analytics (UA) has been the gold standard website performance tracker. Most of you that use Google Analytics are probably [...]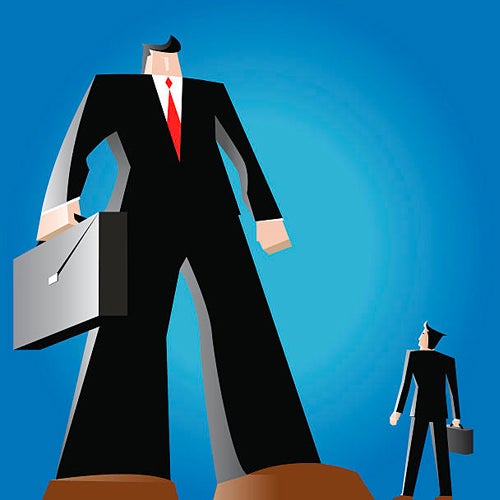 There is an ocean of opportunity in digital banking. Customers these days want to do more and more of their banking activities online. In fact, the [...]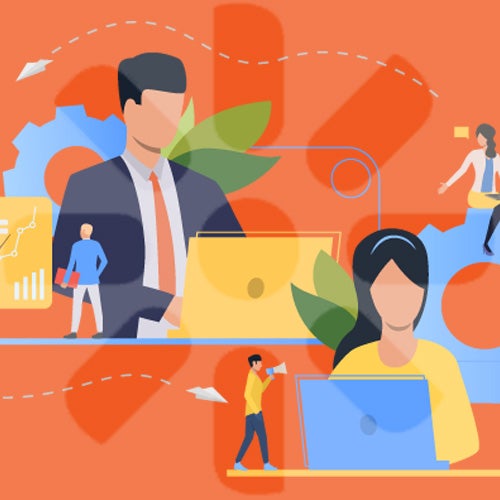 Today's digital marketers are looking for ways to streamline and automate their workflow in order to save hours that can be spent in more meaningful [...]