Posted on 1/21/2015 in Digital Marketing
By wakefly
---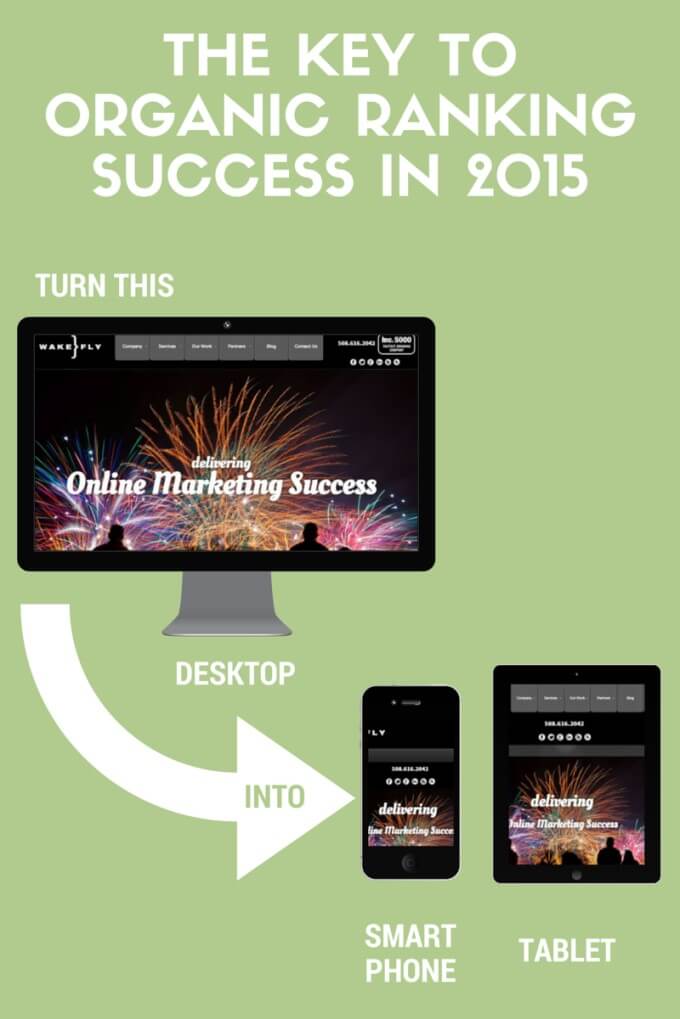 It is no surprise that mobile usage is quickly surpassing desktop usage, in fact, in 2014 mobile usage over took desktop usage for the first time. Smartphones allow searchers to access the internet anytime, anywhere, increasing the importance of mobile friendly sites. Even search engines are laying out their desktop versions using mobile first design. If you want to increase your rankings in 2015, you need to make sure that your website is configured for smartphone users.https://www.wakefly.com/seo-changes-2015/
There are three main ways to implement a mobile site: a responsive site, a dedicated site, and a dynamic site.
Responsive
Responsive mobile sites use the same URL as the desktop site, and use CSS to change the layout of the page. Responsive pages contain the same content as the desktop site, and are preferred by most search engines. It is beneficial to create a responsive mobile site because it is much easier to maintain (you only have one URL and there are no redirects to manage). On the other hand, responsive sites tend to be slower, and contain the same content as the desktop site (eliminating the opportunity to show specific content to mobile users). When building a responsive site, check Google Webmaster tools crawl errors for redirect and 404 issues as well as page load time, then make sure search engines are allowed to crawl all assets (CSS, images, etc).
Dedicated
Dedicated mobile sites are built separately from the desktop site, and have their own URL (m.site.com or site.com/m). Dedicated sites provide a faster and better mobile experience, are easier to implement, and have content specific to the mobile site. However, dedicated sites also have a much higher cost to maintain, must be crawled multiple times with different user agents, and have issues with link equity dilution. When building a dedicated mobile site, make sure rel=alternate tags are added to the desktop site, and rel=canonical tags are added to the mobile site. Also ensure that an XML sitemap is built for the mobile site and that the desktop site redirects are free of 404 errors.
Dynamic
The last type of mobile site is a dynamic site. These sites use the same URL as the desktop site, but contain different HTML (and CSS) and content. Advantages to a dynamic site are that there is only one URL and links are easily consolidated. It also provides the ability to showcase different content for mobile users. Disadvantages are that they tend to run slower, and have a very high cost to maintain. They also have a very complex implementation and have to be crawled multiple times by search engines. When building a dynamic mobile site, make sure to use user-agent vary headers to help search engine bots find your content.
Once you chose what type of mobile site is best for your business, make sure that the new page utilizes SEO best practices. If both your desktop site and your new mobile site are optimized, you will be set up to succeed in 2015!
---
Interested in More SEO Tips?
Our SEO experts will perform a thorough review of your site to determine what changes can be made to make the biggest impact on your site.
---
Optimize Your Website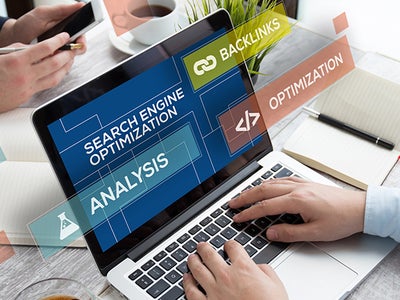 Related Blogs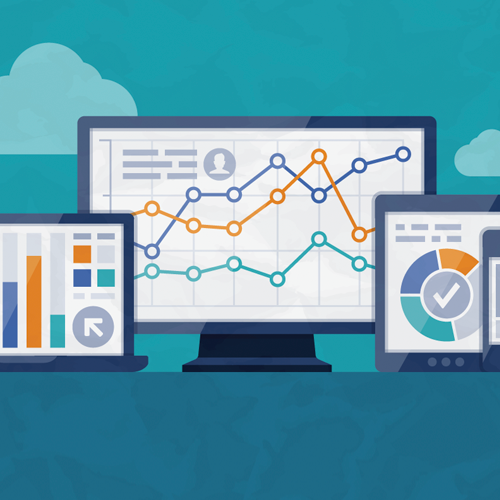 Since 2012 Universal Analytics (UA) has been the gold standard website performance tracker. Most of you that use Google Analytics are probably [...]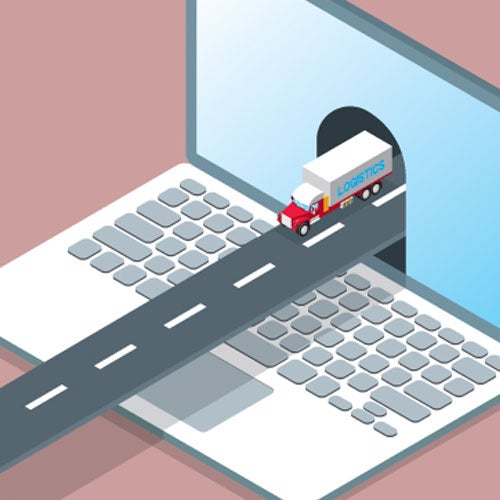 When people think of long-haul trucking, heavy shipping, or other sectors of the transportation industry, "cutting-edge online experience" may not be [...]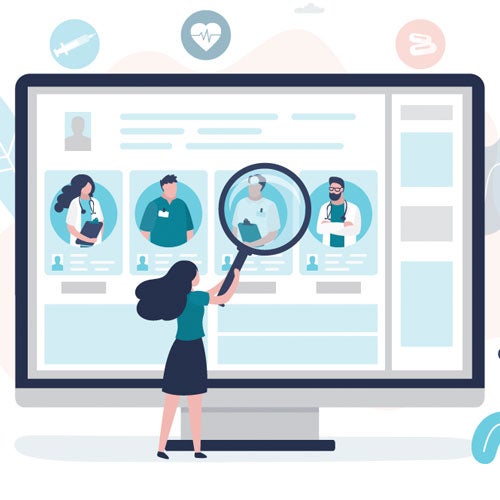 Healthcare websites face a unique balancing act of simultaneously conveying patient comfort and clinical prestige. If it's done right, a website [...]