Posted on 3/30/2017 in Launch Announcement
---
MARLBOROUGH, MA – Wakefly partnered with Thrive Support & Advocacy and their design agency, Idea Agency, to do a major redesign of their site to match their new branding. This site was built in WordPress using the One Press theme. It was a fairly simple site, but a marked improvement from what was there before. Wakefly integrated with EventBrite to automatically pull in events to a calendar, PayPal to accept donations and MailChimp to collect newsletter subscribers. The audience of this site will in part be the public and in part the participants with Thrive, so accessibility and ease of use were huge factors. The entire project took 4 months to complete.
Wakefly was able to provide a high quality website for free so this nonprofit is able to put those resources towards something meaningful.
To view the site, click here: Thrive Support & Advocacy
About Wakefly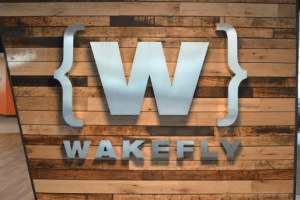 Wakefly is a Boston based online marketing firm focused on custom crafting ROI driven solutions that map to our client's unique business goals. Born in software development, Wakefly is a full service web presence management firm that specializes in holistic, data-driven online marketing and boutique web development. Our dedicated teams of established marketing and website professionals function as an extension of our client's organization and have helped hundreds of clients build successful websites and search engine marketing (SEM) strategies for over 14 years. Wakefly customizes digital marketing programs to maximize our clients' opportunities in the digital marketplace.
About Thrive Support & Advocacy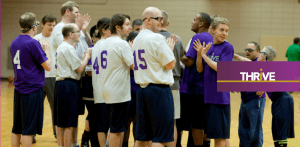 Thrive Support and Advocacy is a nonprofit organization offering life-changing services and support to individuals with developmental disabilities and their families, in and beyond the MetroWest area. Through unparalleled social, residential, and recreation programs; a proactive philosophy; and unfailing commitment to constituents and their families, Thrive helps create lives filled with happiness, meaning and pride. They empower individuals to focus on ability and find opportunities to shine.
About WordPress
WordPress powers more than 24% of the web. Everything from simple websites, to blogs, to complex portals and enterprise websites, and even applications, are built with WordPress. WordPress combines simplicity for users and publishers with under-the-hood complexity for developers. This makes it flexible while still being easy-to-use. Thanks to thousands of plugins, the functionality is limitless. WordPress is extremely easy for marketers to use and is optimized for search engines out of the box. Simple installation and upgrades make it easy to keep your site up to date.