Posted on 2/22/2017 in Launch Announcement
---
MARLBOROUGH, MA –Exeter Hospital came to Wakefly through a design partner, looking for an agency with experienced Kentico developers to migrate three websites from their existing CMS to Kentico. They were looking to move to Kentico in order to retain their existing functionality, but give their content a fresh new look and have more flexible hosting options.
Although the initial websites design concepts were done by another agency, Wakefly expanded the original design to include additional templates, so that Exeter Hospital had all the functionality and layout options they needed. During the website build, Wakefly imported a large number of existing provider and location data and set up all of their sites within a single Kentico instance. These sites all maintained their own unique branding and content (Dr. Marble, Exeter Hospital and Core Physicians).
The multisite project took 13 weeks, and a team of one designer, two developers and one project manager to complete. Wakefly CEO, Dean Dorazio congratulated the team on the successful launch: "Wakefly is pleased to announce our successful collaboration with Exeter Health Resources. Our team migrated three of their websites to a new single instance in Kentico, one of many website projects we've worked on, but the only one since being recognized as a Kentico Quality Partner Expert. Congrats to all involved."
After launch, the Exeter team was thrilled with the result. Debra Vasapolli, the Director of Public Relations for the hospital stated, "It has been a great experience working with the Wakefly team. They were able to step in to the middle of a complex project and create three high functioning, visually appealing websites within a very tight deadline and with great success. The Wakefly team was very responsive, understood the complexities of our health system and created the sites to maximize a user's experience whether they were utilizing a desktop, smart phone or tablet. Throughout this project the Wakefly team consistently demonstrated expert capabilities, commitment and the depth of experience required to produce great results!"
To view the sites, click here: Exeter Hospital, Dr. Marble, and Core Physicians.
About Wakefly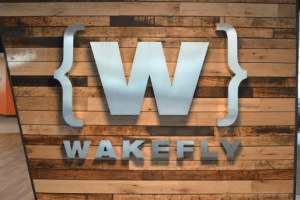 Wakefly is a Boston based online marketing firm focused on custom crafting ROI driven solutions that map to our client's unique business goals. Born in software development, Wakefly is a full service web presence management firm that specializes in holistic, data-driven online marketing and boutique web development. Our dedicated teams of established marketing and website professionals function as an extension of our client's organization and have helped hundreds of clients build successful websites and search engine marketing (SEM) strategies for over 14 years. Wakefly customizes digital marketing programs to maximize our clients' opportunities in the digital marketplace.
About Exeter Hospital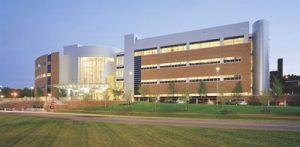 Exeter Hospital is a 100-bed tax exempt, community-based hospital and one of three affiliates of Exeter Health Resources. At each of the affiliated companies, they are committed to providing health care services that are innovative, progressive, and focused on quality and the well-being of patients.
About Kentico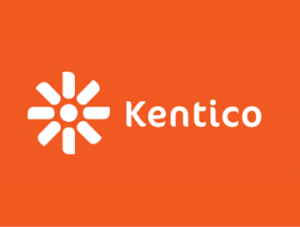 Kentico brings smart integrated digital marketing to businesses of all sizes with a comprehensive suite of solutions. With Kentico's Web Content Management, Online Marketing, E-commerce, Online Communities, and Intranet & Collaboration solutions, clients can deliver superior cross-channel customer experiences across all devices. Based on the Microsoft .NET platform, Kentico comes with 450 web parts, a fully documented API and is available on-premise or in the cloud. Flexible, robust and scalable, Kentico delivers right-first-time technology, out-of-the-box speed, and affordable sophistication to help customers meet their goals faster and more profitably.