Posted on 1/27/2016 in General News
---
WESTBORO, MA – Wakefly is proud to be a Gold Sponsor at Big Night 2016 in support of Big Brothers Big Sisters of Massachusetts Bay.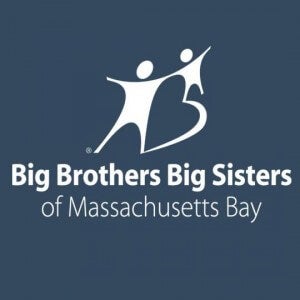 The annual event will be held on February 6th 2016 at the House of Blues in Boston. As a Gold Sponsor for Big Night over the past two years, Wakefly is proud to continue to play a role in the BBBS mission to better the lives of young people in Massachusetts.
"Events like Big Night serve as both a celebration of the impact a mentor can have in the life of a young person and a reminder that there will always be more children out there without someone to talk to or the infrastructure to help them achieve their full potential. Who we become in life is heavily influenced by the support we are blessed with in our youth. The BBBS fills this critical role for a growing number of children year over year. Wakefly is thrilled to play a small part in enabling that good work" – Justin Perry Chief Services Officer at Wakefly.
This year's Havana nights themed event kicks off at 6:00 p.m. The all-night-long cocktail party features musical entertainment headlined by Grammy-Nominated and Billboard Hot 100 Artist Flo Rida and Nathaniel Rateliff & The Night Sweats.
In addition to the food, fun, and music, Big Brothers Big Sisters of Massachusetts Bay will award the 7[sup]th[/sup] Annual James J. Pallotta Award to Josh and Anita Beckenstein. The recipients of this award are members of the community whose commitment to service, dedication, and influence better the Boston area and beyond.
To purchase a ticket to Big Night 2016, or become an event sponsor, please visit BigNightBoston.com.
To learn more about Wakefly's involvement with BBBS, please visit: Wakefly Gives Back.
About Big Brothers Big Sisters of Massachusetts Bay
For more than 60 years, Big Brothers Big Sisters of Massachusetts Bay has worked to ensure that every child has the support from caring adults that they need for healthy development and success in life. Big Brothers Big Sisters of Massachusetts Bay makes meaningful, monitored matches between adult volunteers ("Bigs") and children ("Littles"), ages 7 through high school graduation, in communities across Massachusetts Bay. They develop positive relationships that have a direct and lasting effect on the lives of young people. The organization currently serves close to 2,000 youths throughout 155 cities and towns throughout the Mass Bay area.
About Wakefly
Wakefly is a Boston based online marketing firm focused on custom crafting ROI driven online strategies that map to our clients unique business goals. Born in software development, Wakefly is full service web presence management firm that specializes in holistic, data-driven online marketing and boutique web development. Our dedicated teams of established marketing and website professionals function as an extension of our clients organization and have helped hundreds of client build successful websites and search engine marketing (SEM) strategies for over 13 years.