Transportation and Logistics
Wakefly helps companies digitally transform to provide the speed, connectivity and availability that their customers and employees demand.
Integrated Technology Solutions That Keep Your Business Running Smoothly
---
The Transportation & Logistics sector has grown exponentially over the last decade. The result is increased competition, as well as a shift from relationship-based selling to the use of digital marketing tactics. Wakefly will take a holistic look at your systems and internal processes to create a streamlined technical solution that satisfies that needs of your customers, drivers, and other internal stakeholders. Our experts will work closely with your team to understand your unique challenges and business needs and create scalable websites that grow with you.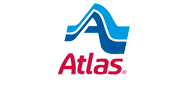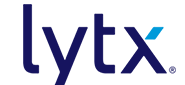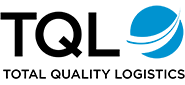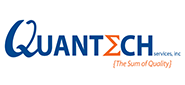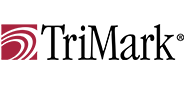 need help?
Our experienced team can assist you with all of your web and digital marketing needs.
Services Offered
---
Conversion Rate Optimization
A website should never stagnate. It must constantly evolve and grow to match your business. Performing A/B tests regularly of your copy, CTAs and navigation is a cost-effective way to extend the life of your current site. This process can be a useful tool to collect data to inform your next redesign.
Custom Web Development and Integrations
No two organizations are the same, so we approach website development with this in mind. Our expert development team can integrate with your CRM, ERP and other systems to make sure you have a robust and easy to use experience for your users. Wakefly crafts the solution that works the way you need it to, ensuring that it is scalable to meet your future growth.
User Experience and Information Architecture
You only have seven seconds to capture someone's attention on your website. The Logistics & Transportation market is highly competitive; you need to take advantage of every opportunity that exists. We will make your website work for your users in a way that is compatible with the way they talk and search for information.
Secure, High Performing Websites
Taking over and repairing problem websites is a specialty of ours. If your website is unstable or insecure, it will erode your users' confidence in doing business with you. Wakefly will audit your site and make necessary fixes to ensure the integrity of your code. We will make sure your site is available when your customers need it.
The designs that Wakefly has provided have exceeded expectations, while the transition between CMS platforms has been managed very smoothly. The team consistently delivers on time and on budget. A flexible approach and an emphasis on availability make the team a reliable long-term partner. We couldn't ask for a better vendor to help us through all the projects they've worked on.
Featured Projects
---
Atlas Van Lines 2022 Atlas Van Lines is the second-largest household goods mover in the United States.
Champagne Logistics Champagne Logistics offers a wide variety of integrated supply chain solutions to high-value and sensitive product industries.
Atlas Terminal Atlas Terminal is a marketplace to sell new and used Tractors, Trailers and moving supplies.