Posted on 9/15/2015 in Business and Strategy
By Dean Dorazio
---
Everyone knows that content is king, but the key is whether you want that king to be more like [u]Robin Hood's[/u] King Richard or Prince John.
Content is only king when you know your audience, understand the type of content they want, and how they want to consume it. The biggest challenge we face in the high-tech industry is assuming that the CTO or the CIO is the decision-maker and that they actually care about the details and UVPs from a server or a compatibility and processing perspective. This assumption lets copywriters geek out in the weeds when the details do little more than explain in detail what the decision-maker probably doesn't understand.
To ensure that your content marketing strategy is effective, I have put together a list of considerations you should know before you try to engage with members of the high-tech community.
1. Know your Audience
In high-tech, understanding your audience determines the iteration of the content and the format by which that content should be consumed across the multiple personas as opposed to serving as sales enablement (do you see the difference in where the focus lies?). You must understand that the decision-maker (like the C-suite) usually wants to consume the business impact and the financial/efficiency improvements that are a result of selecting your product, BUT they are not usually the ones doing the research.
You need to understand how to reach the network administrators and the mid-level managers who feel the pain-points daily and are looking for solutions that they can sell up the chain to the C-suite. How you present to one directly impacts how you can reach the other. The key to reaching each party (both current clients and lost prospects) effectively starts with asking them open-ended questions and letting them talk. Pay attention to everything. Hear how they refer to their components, their industry, their teams, and their clients (internal and external). Language is the base of any culture, so learn their language instead of assuming you know it already. Why you ask? Because it changes.
2. See How Your Audience Consumes Content
Now that you know who you're talking to and how they speak, determine the way they feed on knowledge. In the mid-level manager arena, are they overwhelmed? If so, does it make sense to give them a 5-page case study or an hour-long webinar? How about an animated infographic with a bulleted transcript for more technical and detailed information? Now that you have gotten their attention, why wouldn't you follow up with an opportunity to enable them with a piece of content that they can send up the chain of command to influence those who authorize the budgets in a pdf? Not the printer-friendly crowd? Opt for a shareable link that automates the send and also captures the referral.
The key here is to leverage the knowledge you gain in understanding who the audience is to determine how they research your software/hardware more than just the request for a demo. Know how much time they have. Know how technical you should get with your details. Know how to capture their attention and who they trust. Most importantly, know when to shut up! The best salespeople close sales after the person before them has all the information they need to make the decision but also have the people around them building their trust and credibility to be able to close that deal. Recognize that the more you enable someone else, the more you likely will have another salesperson inside an organization working on your behalf – so give them the consumables they need for themselves and those to whom they need to champion your products.
3. Give Them What They Want
Once you understand the general decision-makers, influencers, and the process by which they consume content, the next step is to allow them to tell you what they want, then provide the answers and solutions. People in high-tech are some of the most marketing adverse people, so pushing them becomes a thankless and futile effort. However, if you know what normally leads to their decision process your job becomes easier.
In marketing, we refer to this as their decision process, buyer's journey, content track, and a myriad of other names – the one key part is that we know how the prospective clients usually navigate to a decision. So why aren't we giving them the tools necessary to step them through that process? If you know that 75% of your clients progressed from your blog post to a product page and downloaded a spec sheet, then stop requiring them to do that navigation! Put a link to download the spec sheet right next to the blog post, and a link to subscribe to a newsletter so you can keep them updated on product developments.
If you do not know that, get your webmasters involved in setting up your tracking to enable you to know! When you know what path best works to garner your best clients, don't wait for them to figure out what their next step is. Bait them to the next step with follow-on pieces of content that further enable them to get to the decision they need to make. Give them a spot to receive the spec sheet in an email, allow them to download the free demo for a short period of time to create email and password opportunities that allow you to email market to them with a tips and tricks email full of applications specific to them to help them use your product better.
4. Always Be There For Them
Up until now, you have been trying to give them what they need without requiring them to reach out to you. One thing you cannot forget is that if they get lost, or they do not find what they specifically need if they have come to a decision faster than most – you need to have an immediate and ever-present way for them to reach you. I recommend a short form, chat window, and a phone number if you get a decent amount of mobile traffic. If you have a prospect who needs to ask a question, and you require them to navigate to be able to ask that question, they will likely lose the impact and the context of the question by the time it takes to reach your contact option. Leave the contact options readily accessible at all times, and allow your prospects to resolve any barriers to their decision as quickly as possible.
These opportunities to reach out also give the prospect comfort in expecting your support will be as responsive and accessible to resolve their issues after sale, but most importantly it should allow them to be as specific and responsive as necessary to allay their concern.
This is a simplistic overview of at least a dozen more steps that work together to make this effort hugely successful. When you get these basics down, the refinement of this process should enable you to understand how to troubleshoot why your content may fail and seek assistance in getting that resolved. Content is not easy, but when it is done well, people will rely on you for information and will reach out to you for your products as the de facto solution for the issues they face.
Are you looking for help formulating a content marketing strategy for your high tech company? Contact Wakefly today for a free assessment. With over 13 years of experience in the B2B high tech, education, and healthcare industry we have developed thousands of industry-leading lead generation campaigns.
---
Want to learn more about content marketing?
Reach out and connect with one of our in-house digital marketing experts!
---
Optimize Your Website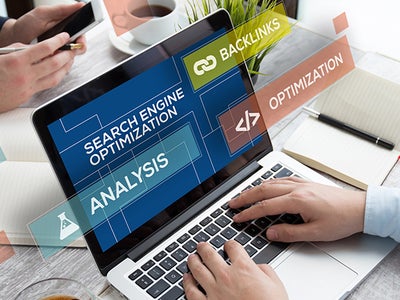 Related Blogs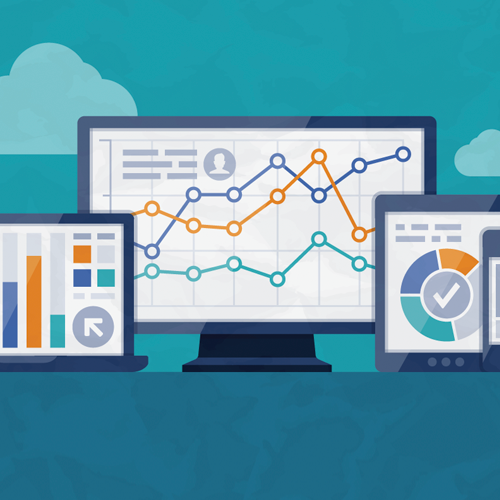 Since 2012 Universal Analytics (UA) has been the gold standard website performance tracker. Most of you that use Google Analytics are probably [...]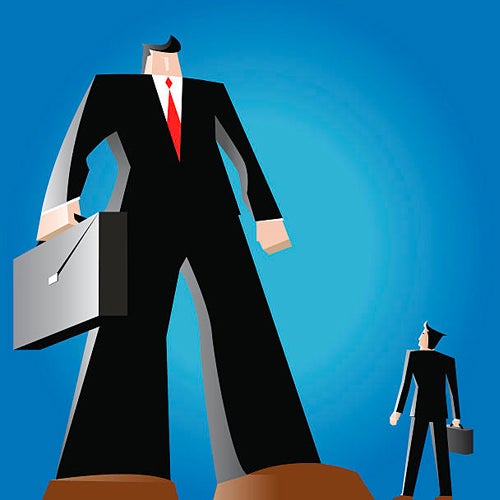 There is an ocean of opportunity in digital banking. Customers these days want to do more and more of their banking activities online. In fact, the [...]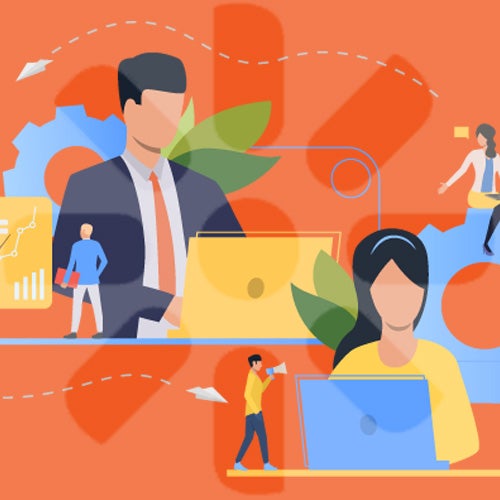 Today's digital marketers are looking for ways to streamline and automate their workflow in order to save hours that can be spent in more meaningful [...]