Posted on 4/24/2018 in Business and Strategy
By Ryan MacQuarrie
---
Video has long been established as an effective ad type on platforms like Facebook, Google and Twitter. Now after a beta test that began last August, it is finally available on LinkedIn for all businesses. Let's get into how to setup these exciting new video campaigns and some best practice suggestions.
Campaign Setup:
At the start of any successful marketing campaign you need to think about what you want to accomplish. Naturally the same applies to LinkedIn video ads. You need to first choose the main objective for your video campaign. Is it to generate brand awareness? Do you want to increase brand consideration? Or is your goal demand generation? Depending on the objective you choose the way that you measure the campaign's success varies. It should also determine the content of your videos.
Goal
Metrics to Focus On
Video Content
Brand awareness
Impressions
Views
View rates
Tell the story of your brand
Present yourself as a though leader
Share stories of your customers' successes
Brand consideration
View rates
Completion rates
Clicks
Full screen plays
Tell the story of your brand
Present yourself as a though leader
Share stories of your customers' successes
Demand generation
Conversion rates
Leads
Cost per conversion
Provide a brief demo of your product
Show a quick peek of your webinar
Preview an event that you have coming up
Once you have planned out your campaign(s) and the content of your video(s) it's time for the actual setup.
1. Sign into your campaign manager account.
2. Click the create campaign button.

3. Choose the sponsored content option.

4. Name your campaign and then choose one of the three types of campaigns. Video ads are available in all three. Then hit Next.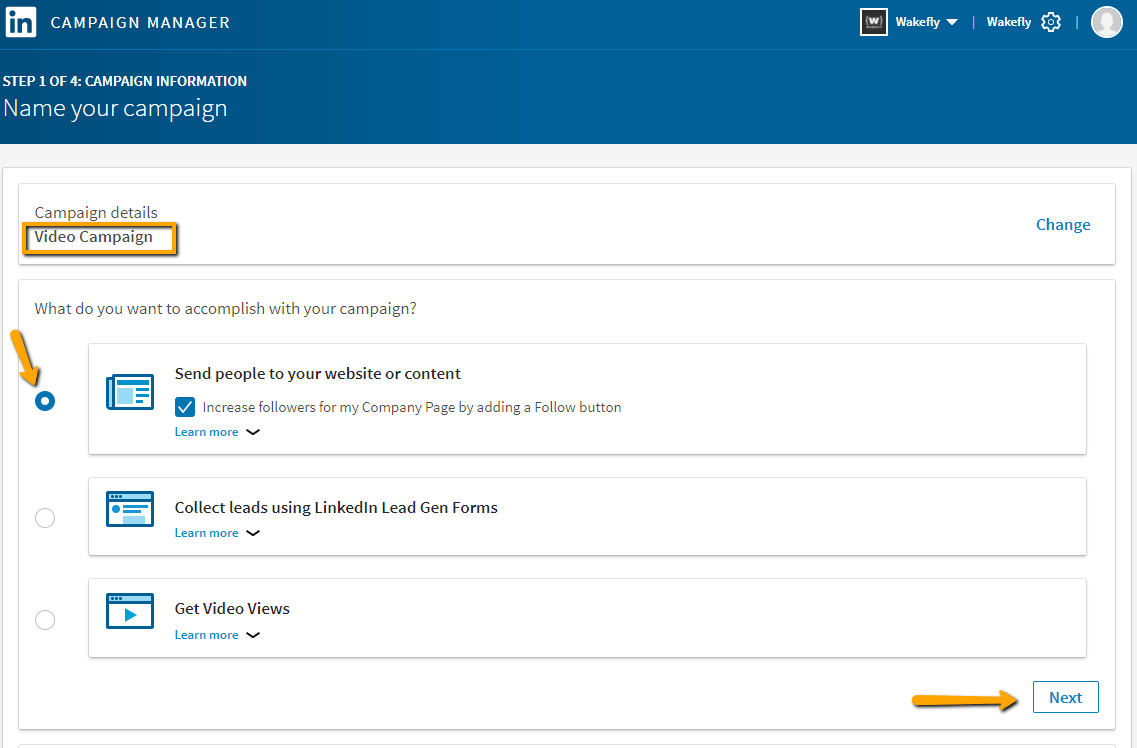 5. Choose the video format and then hit next.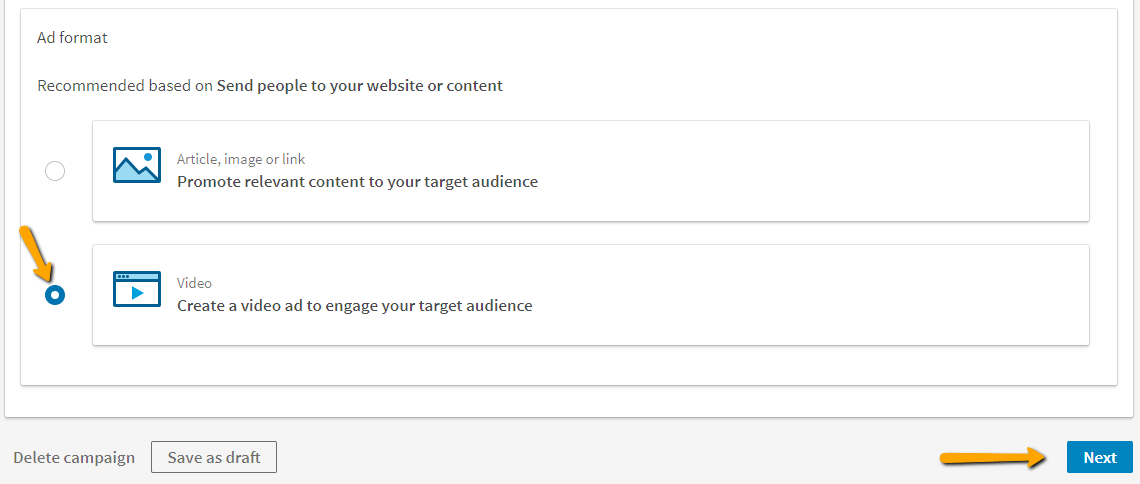 6. Hit create new video, enter your information into all of the fields, upload your video and hit save. LinkedIn provides you with basic video specs and guidelines right on the screen.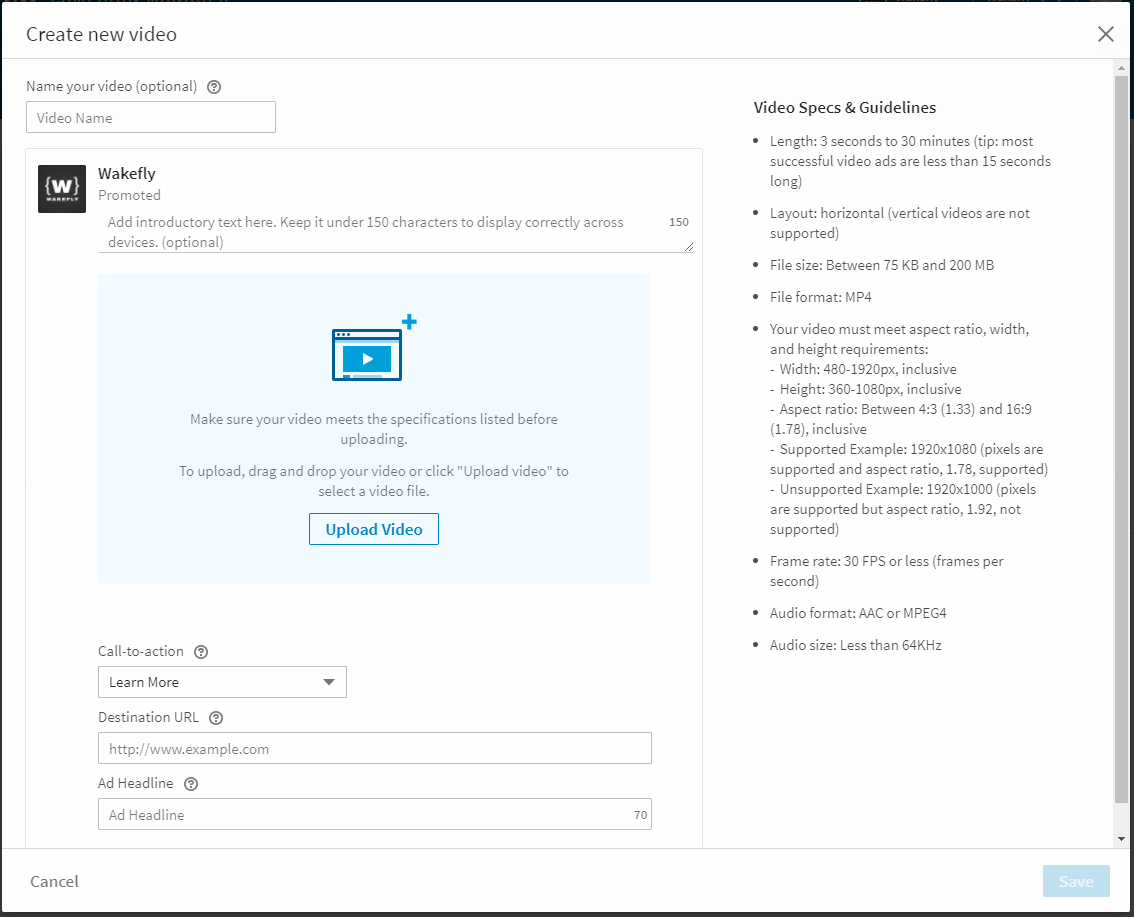 7. Once your video has uploaded it will show you the amount of time left to fully process the video.

8. After the video processes, check the box next to the correct video and then hit next.
9. Set your target audience just like you would any other LinkedIn ad scenario.
10. Choose bid, budget and campaign duration and then launch the campaign
Best Practices
Congratulations you have now setup your LinkedIn video ad campaign. Now let's discuss some best practices.
Everyone knows attention spans are awfully short these days. Make sure to show the most important part of your message within the first 10 seconds of the video.
Remember that many people will be watching your videos on LinkedIn without sound. So consider using subtitles.
Follow all of the video ad specifications laid out by LinkedIn.
When using the sponsored content campaign type be sure to use descriptions of the video in the ad headline and text.
Use a clear call to action for audience to understand what to do next.
Test, test, test! Make sure to test different video lengths, intro text and video content.
You now know how to setup a LinkedIn video ad campaign and you are armed with some best practices to help make your campaigns successful. If you are looking for further assistance in this or any of your other marketing needs please contact us today.
---
Need help managing your online ad campaigns?
Our strategists will help you to craft and manage your paid advertising campaigns across multiple platforms to make sure you are getting the biggest bang for your buck!
---
Optimize Your Website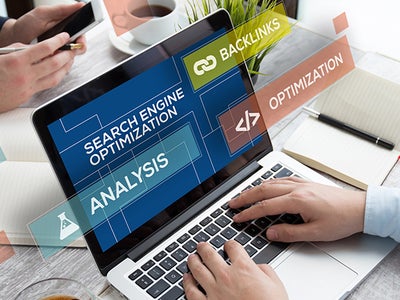 Related Blogs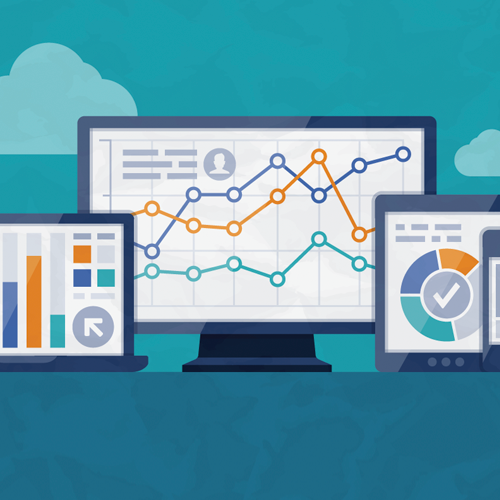 Since 2012 Universal Analytics (UA) has been the gold standard website performance tracker. Most of you that use Google Analytics are probably [...]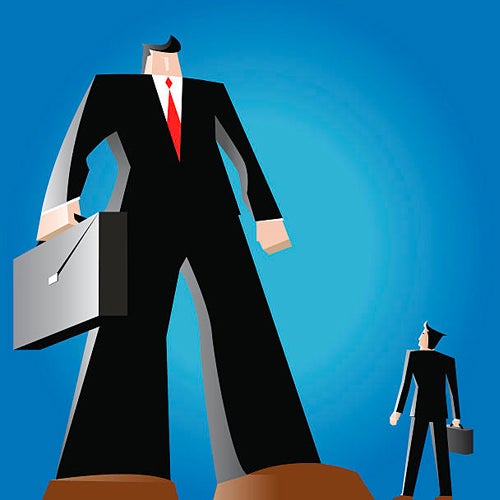 There is an ocean of opportunity in digital banking. Customers these days want to do more and more of their banking activities online. In fact, the [...]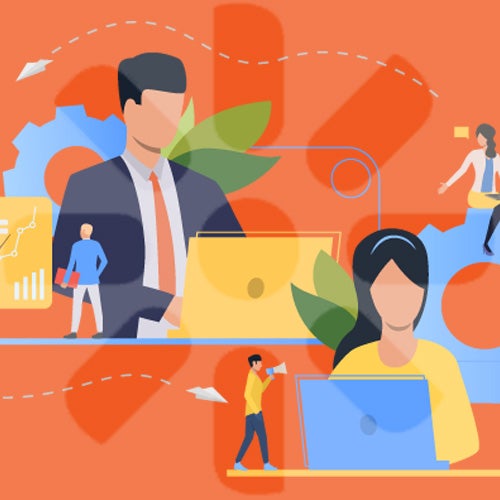 Today's digital marketers are looking for ways to streamline and automate their workflow in order to save hours that can be spent in more meaningful [...]