Posted on 5/28/2015 in Digital Marketing
By wakefly
---
I'm Jorge, a member of Wakefly's digital marketing team, and a fluent Spanish speaker. As you all may know, the Spanish language is the 2nd most common after Mandarin with 405 million speakers.
For certain global markets, Spanish is highly prominent, especially in Latin America and parts of the United States with a heavy Spanish influence. Targeting the Spanish audience is an important part of any SEO strategy aimed at this multilingual population, particularly when it comes to understanding the diversity and cultural differences.
For instance, there is an attempt in the United States to encapsulate all Hispanic population under one umbrella without taking into account regional differences, such as Cubans in Florida, Mexicans in California or Texas, and Puerto Ricans in New York. There are also differences between the Spanish language used in Mexico City, Madrid, Bogota or Buenos Aires. Capturing such differences in keyword research is essential for the success of any SEO Strategy.
The following are basic tools to start a comprehensive list of Spanish keywords.
1. Google Keyword Planner
Google Keyword Planner is the essential tool for international keyword research, and has a wealth of information about specific regions and countries that you might want to target.
For instance, in case you want to know what key phrases typed in Google Argentina are related to the the Soccer Star "Diego Maradona," Keyword planner will give you plenty of phrases such as "Fotos de Diego Maradona" or "goles de Diego Maradona." Use these to refine your keyword list and understand what your audience is looking for.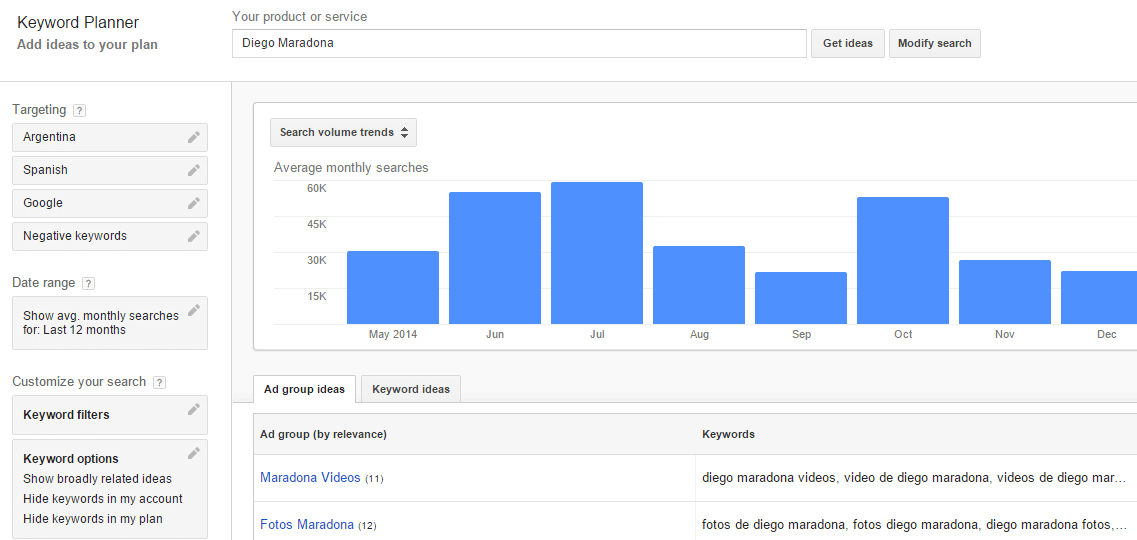 2. SEMRush Keyword search
SEMrush provides a comprehensive database of Spanish queries. It gives you the most popular websites related to the topic you are trying to research. For instance, you may want to obtain key phrases about soccer. Just by typing "Futbol" in SEMrush and choosing the Spanish "ES" database, you can obtain about 20,000 phrase match keywords such as "Resultados de Futbol" or "Futbol en la tele."
Additionally, you can download around 10,000 related keywords that be relevant to your target audience.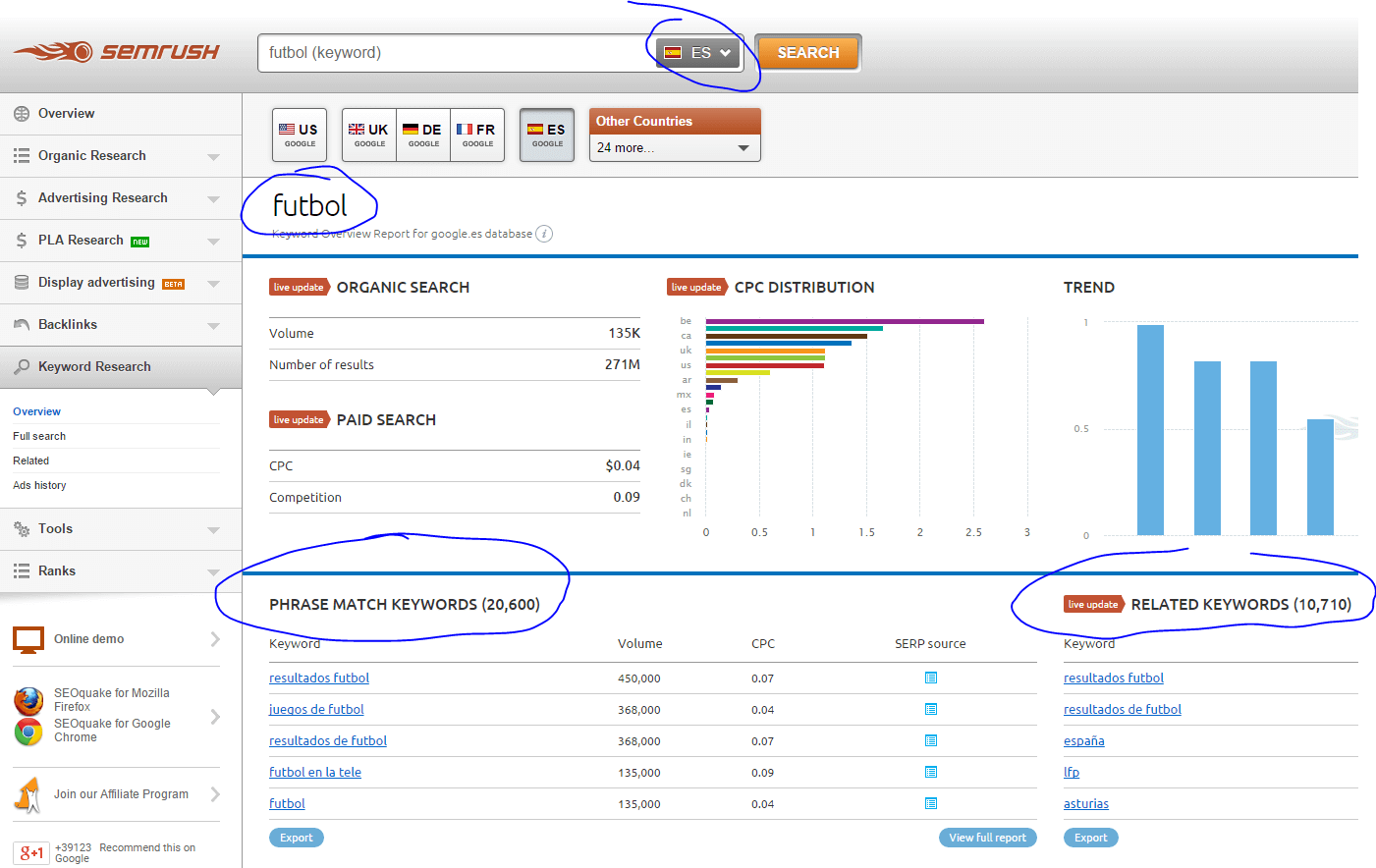 3. Site Search in Google Analytics
It's important to understand what people are searching for when they come to your website. Use the "Behavior" section under Site Search in Google Analytics to learn about user acquisition and how they navigate through the website.
If you have this feature activated, you will find a great source of unique key phrases your visitor have typed in your site's search engine. These key phrases are very valuable while doing keyword research in niche markets or international regions.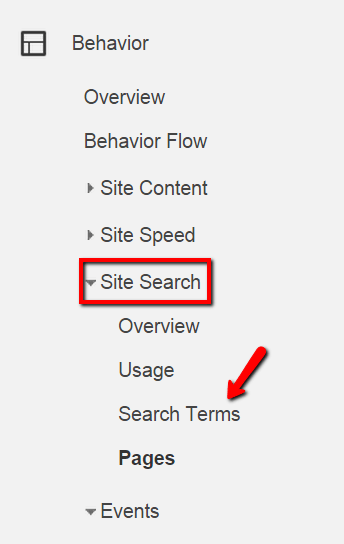 4. Bing Ads Intelligence
Microsoft has a robust keyword research tool that includes Spanish phrases. You can download the tool here. In addition to the tools listed above, this will help you refine your keyword list and understand what your audience is seeking.
5. Do a Google search for "Herramientas de Investigación Palabras Clave Español"
For those who haven't recently brushed up on their Spanish, that translates to "Spanish Keyword Research Tools."
As you might be aware, keyword tools are always evolving and new players enter the market to compete. Search for that phrase to find software that will aid your work. By exploring every now and then, you might find another tool that meets your expectations.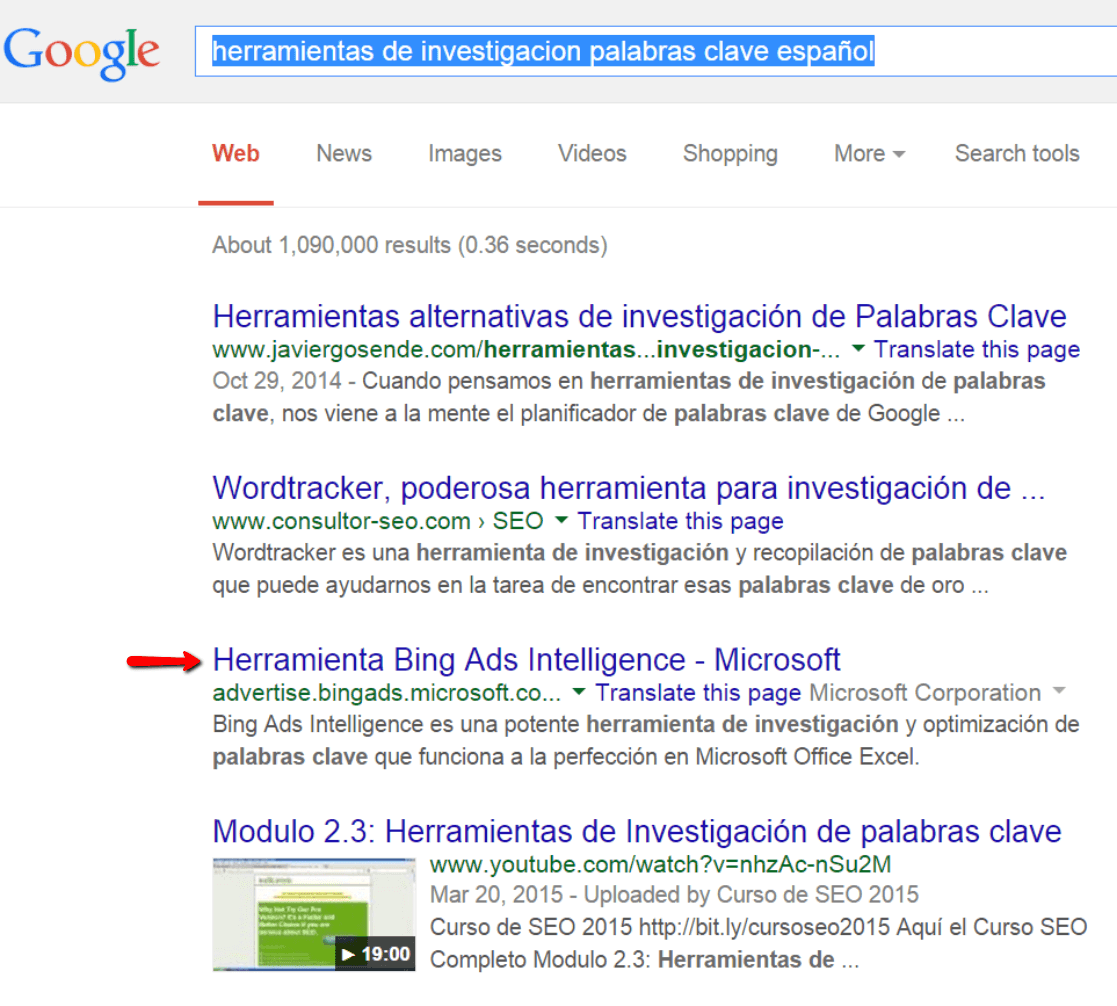 Given the prominence of the Spanish language in today's business environments, an accurate keyword research is essential for the success of your SEO campaign. Without the proper tools, Spanish keyword research can be a difficult task. Using all or any of the programs I mentioned above will give you a great starting point in your Spanish SEO journey. Please call on us if your campaign needs more expertise!
---
Looking for more SEO Tips?
An SEO audit is a great way to discover some "quick win" tactics can be used to optimize your site.
---
Optimize Your Website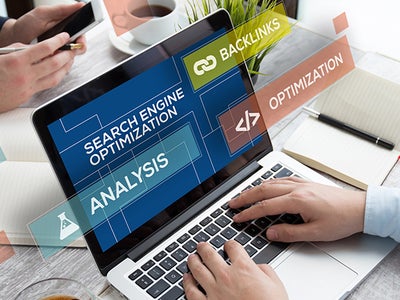 Related Blogs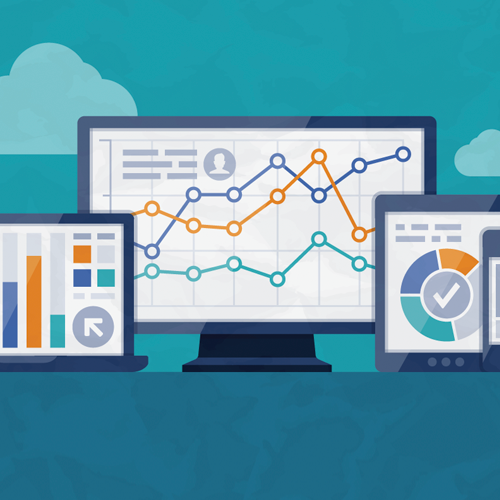 Since 2012 Universal Analytics (UA) has been the gold standard website performance tracker. Most of you that use Google Analytics are probably [...]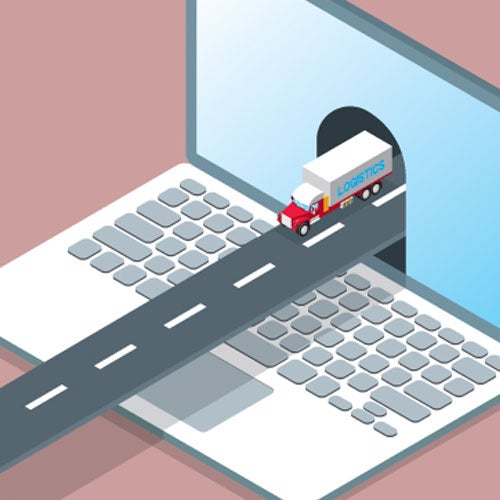 When people think of long-haul trucking, heavy shipping, or other sectors of the transportation industry, "cutting-edge online experience" may not be [...]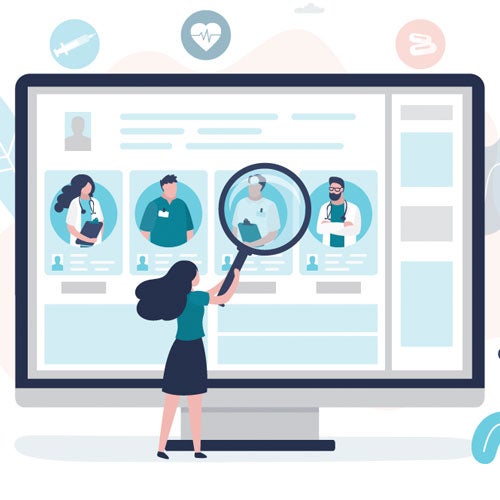 Healthcare websites face a unique balancing act of simultaneously conveying patient comfort and clinical prestige. If it's done right, a website [...]