Posted on 10/14/2019 in Digital Marketing
By Ryan MacQuarrie
---
Have you ever conducted a Google search for a local service? Of course you have! Whether you're looking for the best nearby restaurant for date night, or you need a local plumber because your three year old decided to flush their transformers down the toilet, you've definitely conducted a local Google search. In fact Google has reported that nearly 46% of all searches have local intent. So, it's safe to say if you have a business you need to set up a free to use Google My Business (GMB) profile. Let's walk through how to do it.
Create or Claim Your Google My Business Profile
The first step would be to create or claim your GMB profile. You can create your profile here. If you are a new business this will be a straightforward process.
If you've been around a while and haven't worried about Google My Business before, there is a chance that a profile already exists for your company. In this case you'll want to claim that listing right away. Unclaimed GMB listings can be edited by anyone, increasing your risks for inaccurate business info becoming available and confusing potential customers. A quick check can be done by Googling your business name and seeing if a profile appears. Follow these instructions if you need to claim your profile.
Build Out Your GMB Profile
Whether you are starting from scratch or adjusting a profile that you just claimed, there are a number items that you want to make sure you've filled out accurately. While you should be sure to fill out every piece of your profile that you can, I'm going to touch on some of the most important areas here.
NAP Data:
The most important info that you can provide is an accurate Name, Address and Phone number (NAP). The NAP info in your GMB profile should be held as gospel. It's very important to make sure that wherever else your business info might show up on the internet, that it matches your GMB profile.
Categories:
Your category selection helps you to communicate with Google what your business is all about. You'll want to choose the most relevant option as your primary category. You can then add some additional categories that make sense. Choosing the right categories can positively affect your rank on Google maps. It is critical to choose the ones that best define your business as this is one of the best ranking factors for your company in terms of local search. You do not want to falsely identify your company, as potential customers could get frustrated.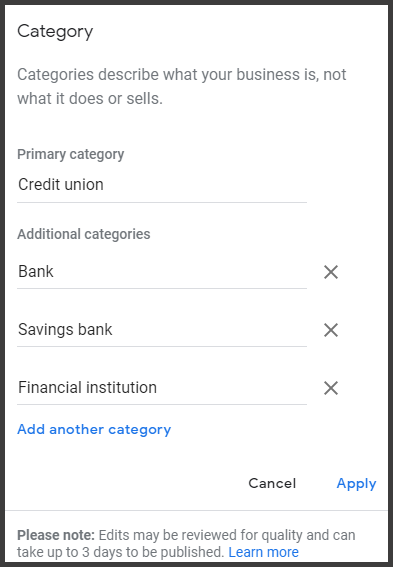 Service Area:
Here is where to specify what locations your business serves. You can add states, counties and or cities. Try to be as accurate as possible.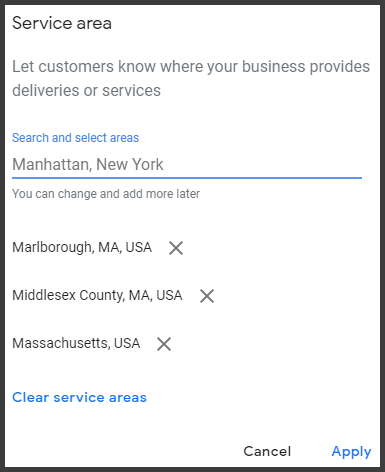 Operating Hours:
This is self explanatory, but very important. Have you ever looked up a business, seen that they were open in their profile and then gone there only to realize they are closed? It's extremely frustrating. Don't let your business have that kind of poor customer experience. The operating hours are also the most edited profile piece for unclaimed profiles. So if you had to claim your profile in the beginning, be especially careful here.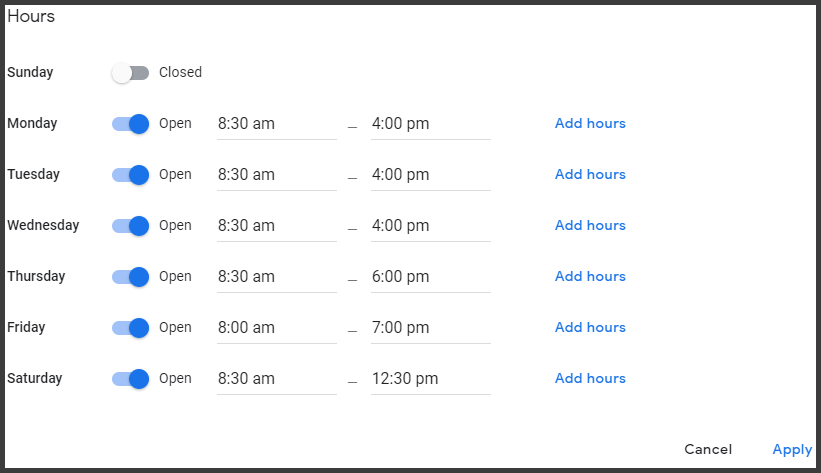 You also have the ability to set your holiday hours. If your hours vary at all for certain holidays be sure to update them here.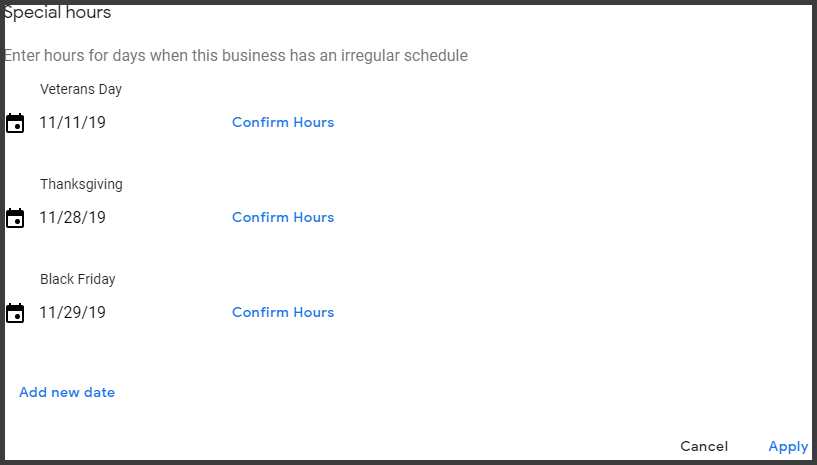 Business Description:
You have 750 characters available to describe your business. This is one of the few areas where you can add content to your GMB profile. Try to make it keyword rich to increase your chances of ranking for important keywords.
Photos and Videos:
You have the option to add photos and videos to your GMB profile. You'll definitely want to include photos of the outside of your business. Include street views and images of your signage where possible. There is also a special place to add your company logo in this section.
Improve Local Search Rankings:
Now that you've created or claimed your profile and updated it to be as complete and accurate as possible there are a few other things you can do to help improve your local ranking factor.
The first thing you could do is generate reviews. If you've had a positive experience with a customer, don't be afraid to ask them to submit a review to your GMB profile. Make it easier for customers to review by sending out follow up emails after services with a link to your review page.
Another thing you can do is to take your accurate GMB profile and copy that info into as many local relevant directories as possible. There are many online directories where potential customers can find your business. You want to make sure your info is accurate in all of those places. It can be a time consuming process, but it's well worth it. You can save yourself some time by using Yext. Yext is an easy to use tool you can use to control your business information. It can push out your profile data to local listings directories for you. You only have to enter your info once and Yext makes sure it's accurate on 79 different sites. Learn more about Yext here.
Conclusion:
Remember local search results are based primarily on relevance, prominence, distance and customer's interests. With so many Google searches with local intent a Google My Business profile is absolutely necessary for your business. Make sure you get yours setup ASAP! And do not forget to update your profile on a regular basis. If you would like to learn more or get help with local search, reach out and get in touch with one of our experts.
---
Struggling to get more visitors to your site?
Request a Free SEO Audit of Your Website!
---
Optimize Your Website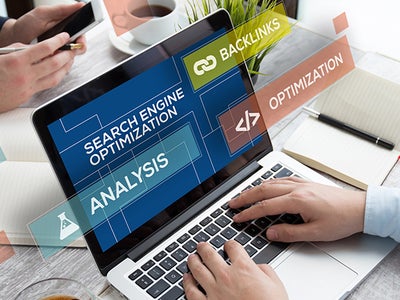 Related Blogs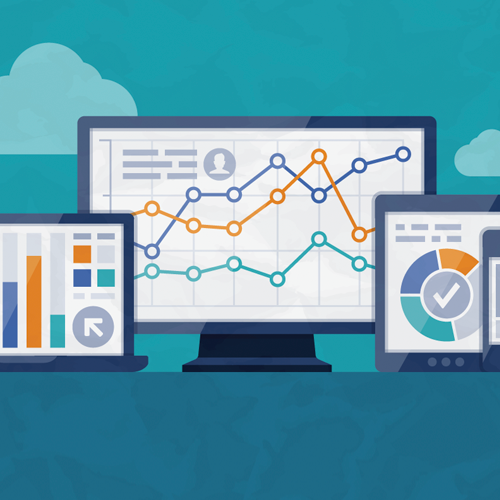 Since 2012 Universal Analytics (UA) has been the gold standard website performance tracker. Most of you that use Google Analytics are probably [...]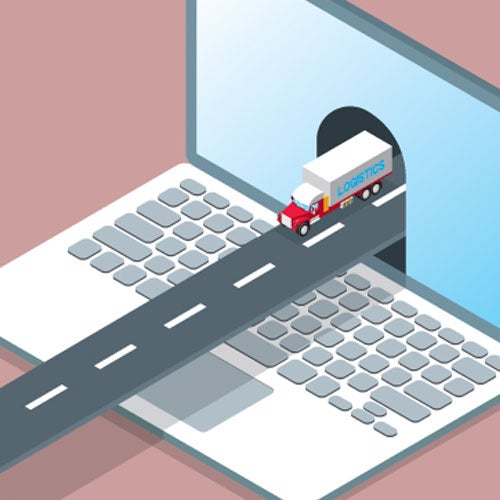 When people think of long-haul trucking, heavy shipping, or other sectors of the transportation industry, "cutting-edge online experience" may not be [...]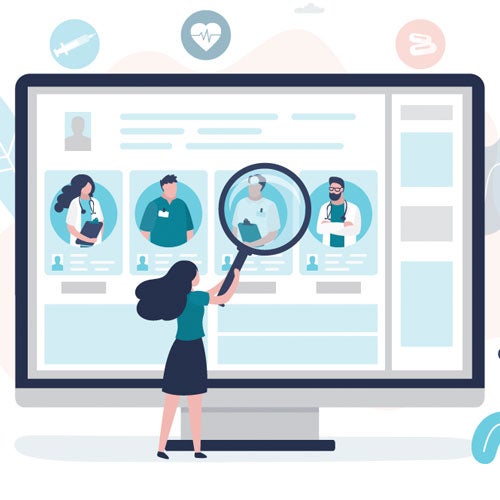 Healthcare websites face a unique balancing act of simultaneously conveying patient comfort and clinical prestige. If it's done right, a website [...]