Posted on 4/7/2016 in Business and Strategy
By Dean Dorazio
---
The world of digital marketing is ever changing, if your company does not evolve with it, you will be left scratching your head when your results do not match your efforts. If you simply focus your efforts on driving traffic to attract new customers or retaining current customers, you are missing out on an integral part of what will determine success or failure. Take a step back and assess at how your website enables your success. When was the last time you improved your B2B sales funnel?
The Importance of a B2B Sales Funnel
When marketing your products and services, you can't pitch the same content or message to the same people. Repeated messages become annoying instead of enticing, even more so if the potential customer is already familiar with the sales message.
To make sure your clientele keeps receiving new, pertinent information, you have to employ a well thought out sales funnel. With this marketing tool, you can determine where along the buyer's journey a given person is and with that knowledge, your team is better situated to deliver them messages that will entice them to move further along the path to becoming a customer.
Without a B2B sales funnel, your marketing efforts are nothing more than shooting in the darkness. You don't know if you're being effective and can only hope that leads are converting into customers.
Now we have established how important it is to have a sales funnel, but at this point you should have one question: is simply having a B2B sales funnel enough? In short, no.
Reworking Old Ideas
To have continued success in the ever changing world of digital marketing, you need to make sure you are adjusting your focus to the right practices, right now. Initially SEO efforts were simply keyword centric, then the shift to on-page content, now new forms of media like video and podcasts gain more traction and importance than ever before. If you're still religiously focused "what worked", your company is probably experiencing more frustration than success. Your messages go unreceived and customers leave instead of convert.
This means we have to shift our thinking to the current landscape. Potential customers need to receive your messaging in new packaging, one more appropriate for today's tastes. Repurposing your most valuable content allows you to leverage its past success to distribute it as new material. For example, if you have a highly ranking blog you can take the key details and release it as an infographic. Snippets of that information can be shared as social media posts with visual elements of the infographic to attract more eyes.
There are ways to bring life into your old content and make it new for your sales funnel. Then in order to make sure your customers are finding great content easily and quickly on your website, look into siloing your content. By arranging your offerings into distinct sections, you can streamline your sales flow and direct visitors to where they need to go more clearly.
Streamlining Your B2B Sales Funnel
Convert Leads to Sales by Understanding The Buyer's Journey
To market successfully to your leads, you need to understand what drives them to look for solutions. By knowing their problems and motivating factors, you can intercept them by knowing where they're looking. Knowing your potential customers, means knowing what they need to satisfy their necessities and wants. This improves your sales tactics by being able, simply, to tell them exactly how you fulfill those needs. However, you need to know the entire buying process because you will be contacting different people at many different points.
For example, at the beginning of the buying process, you might be talking to an IT Manager. He is the persona who fills out the top of funnel form on your website. He is interested in the specs and information on your products or services because that is his understanding. He wants to know what will make his job easier and fit the requirements regarding processes. But be warned: if you market to him throughout the entire journey, it'll be hard to get a sale.
The IT Manager makes the decision to consider your company to fulfill their needs. When it comes to the actual purchase, you may deal with another persona: the CTO. If you keep marketing to the IT Manager, you'll fail because the CTO doesn't have the same interests or needs. His position doesn't allow him to care about the minute details. He wants to know whether the services will increase efficiency and how affordable it is. Unnecessary details waste his time and decrease the likelihood he'll choose your company.
The best technique is to give your persona what they need before they even ask for it.
Maximize Resources by Enabling User Flow Down the Funnel
You can improve your sales team's success by letting your content do the heavy lifting. Leads prequalify themselves by engaging in the content chain further down the funnel, showing they're closer to a purchase. Your sales team prioritizes these prospects while your marketing is working to qualify new sales enabled leads.
Using your knowledge of your demographic, you can answer your prospects' questions before they know they have them. An easy way to meet your prospects where they are, is through an e-mail campaign. These workflows present them with content appropriate for their positions and get them interested in moving further down.
To ensure you convert these leads, you need to hit on every available point of contact you identified when you created your persona's buyer's journey. Not only do you need to interact with them, but the content you deliver must be consumable and worthwhile. When you put less than the best of your efforts in, you will only see results to match. Your clientele can even be turned away by poor content.
No Two Prospects Are the Same
The final bit of advice for your streamlined, tailored B2B sales funnel: is to understand that no two prospects are the same. Now, this isn't just the different decision makers throughout the sales process, like contacting the IT Manager or the CTO. Each persona is a different person and will take similar, but ultimately different, routes. Don't lose them by expecting everybody to act the same.
When you give each prospect the opportunity to refine their journey, they will keep moving down the sales funnel. It will have been at their pace and when they finally reach the end, they will feel ready to buy. They will feel well informed and safe in the decision to choose you. Your subtle leading not only earned you a sale, but possibly even an advocate.
---
Optimize Your Website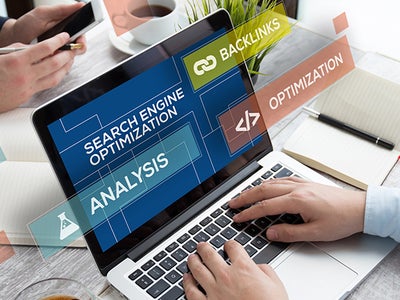 Related Blogs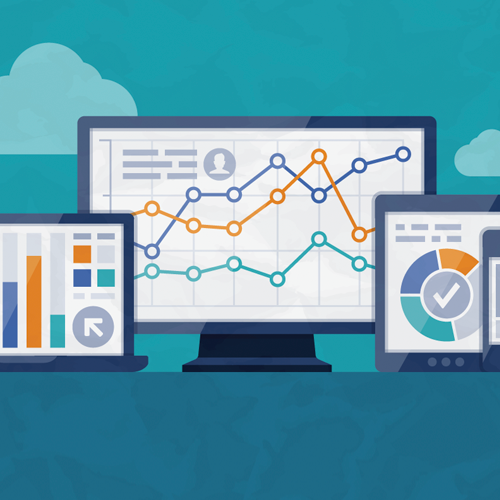 Since 2012 Universal Analytics (UA) has been the gold standard website performance tracker. Most of you that use Google Analytics are probably [...]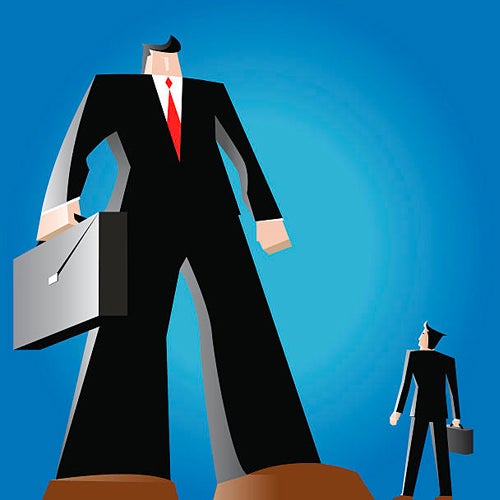 There is an ocean of opportunity in digital banking. Customers these days want to do more and more of their banking activities online. In fact, the [...]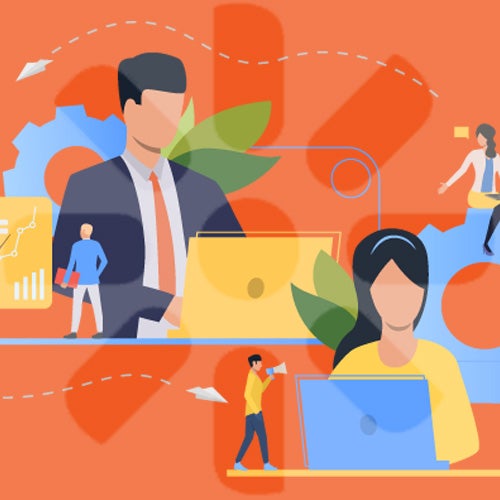 Today's digital marketers are looking for ways to streamline and automate their workflow in order to save hours that can be spent in more meaningful [...]