Posted on 9/10/2020 in Accessibility
---
Even for businesses that have taken a proactive approach to online accessibility, the onset of the new directives translates to quite a bit of work. This blog provides a high-level overview of the requirements for website compliance. The road to accessibility may not be an easy one, but the European Union's efforts to establish comprehensive equal access for all should lead to a more usable and welcoming internet for people of all abilities.
On September 23, 2020, the European Union (EU) will require all public sector websites to be accessible. This requirement is the second among three deadlines from the EU Web Accessibility Directive originally passed on October 26, 2016. For guidance on accessibility and enforcement of certain policies across Europe, this directive calls on the technical standards of EN 301 549.
That's quite a bit to take in so let me break it down for you.
EN 301 549
EN 301 549 is an accessibility standard that covers all Information and Communication Technology (ICT) in the EU. By all, I mean just about any digital product (websites, documents, software, etc.). Rather than develop a unique set of standards, The EU adopted the Web Content Accessibility Guidelines (WCAG) 2.1 Level AA. This adoption of WCAG puts EN 301 549 inline with the globally accepted view on how accessibility compliance should be handled.
EN 301 549 is similar to Section 508 in the United States, in that Section 508 also covers all ICT and has aligned itself, globally, by adopting WCAG (2.0 Level AA, not 2.1) in 2018 as well.
WCAG
Generally speaking, here in the United States, WCAG 2.0 Level AA is our de facto guideline to adhere to. This means that we should follow the minimally acceptable guidelines of WCAG 2.0 at Level AA. WCAG 2.0 was published on December 11, 2008. WCAG 2.1 was published recently on June 5, 2018. Guidelines are always behind current technology. Given this, there is nothing preventing adherence to WCAG 2.1 and complying with more current guidelines.
EU Web Accessibility Directive
The EU Web Accessibility Directive was originally passed on December 22, 2016, with the goal of "harmonizing" accessibility of websites and mobile applications in the public sector.
This directive specifically applies to state, regional, or local authorities, and bodies governed by public law. For those in the private sector, if you regularly conduct business with public entities, compliance may be required to this directive as well.
Deadlines
As of December 23, 2018, all websites and mobile applications are required to have:
An accessibility statement - an acknowledgment of how accessible your website is
An accessible feedback mechanism
An enforcement procedure outlining penalties and process for non-compliance
September 23, 2019 Deadline: all new websites and mobile apps must conform
September 23, 2020 Deadline: all new and existing websites must conform
June 23, 2021 Deadline: all new and existing mobile apps must conform
The efforts of the EU Web Accessibility Directive to "harmonize" accessibility of websites and mobile applications in the public sector is a great step in tackling both existing and potentially new or ongoing accessibility barriers for users in Europe. We have a long way to go, but relying on a common set of globally accepted accessibility requirements makes this very important task a lot easier. If you are not sure if your site meets proper accessibility standards, reach out to connect with one of our experts. We would love to hear from you!
---
Need an Accessibility Audit?
We can perform an audit of your online properties to identify any violations that may exist.
Don't Risk a Lawsuit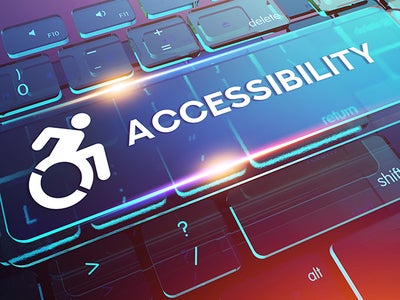 Related Blogs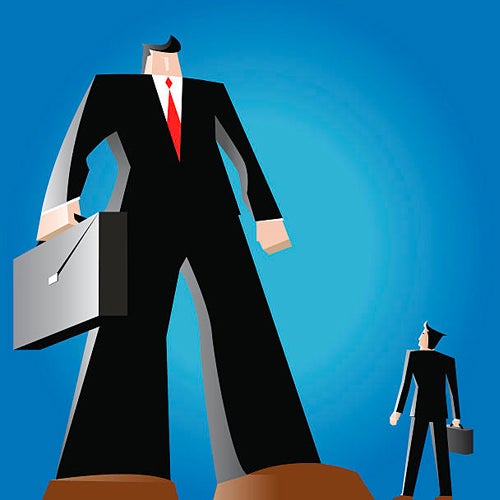 There is an ocean of opportunity in digital banking. Customers these days want to do more and more of their banking activities online. In fact, the [...]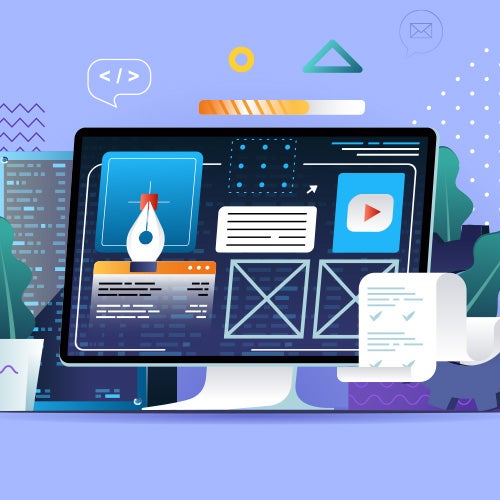 These days, web designers have a lot of new technology they can build into websites. There are endless widgets, buttons, pop-ups, and graphics to [...]
The Coronavirus disease (COVID-19) has forced many businesses to rapidly make changes to their digital content. In cases like this, when time is of [...]