Posted on 7/23/2018 in Business and Strategy
By wakefly
---
Clients ask us all the time how they are doing when compared to everyone else. While I don't think you can always compare yourself to others, it is nice to know if you are in the same general range as others in your industry. Finding good benchmark data can often be hard to locate; you never know how the data was collected and if it is really relevant. So…we decided to create a benchmark report of our own!
We pulled in all of the Google Analytics data for every company that we have access to – which is close to 100 different companies. We separated them by industry (as determined by Google), removed outliers, pulled 2016 and 2017 data, and came up with what we felt were some fantastic insights.
Below you will find some of the benchmarks based on all aggregated data. We will be coming out with industry-specific reports over the coming months – so stay tuned!
What is the data and how was it calculated?
To determine the following, we calculated the mix for each client that we had data for and removed anything that seemed to be an outlier. This left us with just over 80 data points. We then averaged each channel percent to come to the numbers below. We felt this was the best way to reflect the mix of traffic rather than summing the raw numbers of all customers and then calculating.
It is also important to note that the majority of these websites are B2B websites. I would expect a different mix with B2C/eCommerce sites. However, the data does include some of that traffic as well.

Avg Marketing Channel Mix by User Type - 2017
| | | | |
| --- | --- | --- | --- |
| | All Users | New Users | Returning Users |
| Organic Search | 40.1% | 41.30% | 46.50% |
| Direct | 34.7% | 34.10% | 23.90% |
| Referral | 12.6% | 10.50% | 15.10% |
| Paid Search | 7.9% | 9.50% | 9.30% |
| Social | 3.3% | 3.40% | 3.20% |
| Display | 0.7% | 0.70% | 1.10% |
| Email | 0.7% | 0.60% | 1.00% |
What I found most interesting were some of the differences in traffic mix between New and Returning Users. Most surprising was that Organic was the primary driver for Return Users. This reinforces the idea of having a strong content marketing strategy to get in front of search queries that prospects are searching for.
We often get a lot of questions around social media and its impact on website traffic. While I do believe that social media can and should play a part in an overall marketing plan, data has proven to me over and over again that it really isn't a direct website traffic driver. It is a great way to expand awareness and get buzz for your brand though, which leads to other acquisition channels. Just don't go into it expecting social traffic to be a large % of your overall traffic.
I thought it was also interesting how big a part direct traffic for new users played in the channel mix. It would be interesting to understand how users know to get to your site as a new user. It is possible that the New User Direct Traffic is a result of social media awareness. This could be hard to prove because often tracking visits from social media can be quite convoluted.
I was surprised to a degree about the almost non-existent Email traffic numbers. This could be a function of lack of maturity in a client's marketing stack and not having a robust lead nurturing or customer engagement platform. When used properly, email can be a strong traffic and conversion driver. Don't forget: emails don't always have to be new content. Create compelling content and present it in multiple ways, including email!
We look forward to sharing other industry benchmarks with you as we comb through all of the data. Stay tuned!
---
Understand Your Metrics
Contact us today to speak with our analytics experts to get a better understanding of what your data is telling you.
---
Optimize Your Website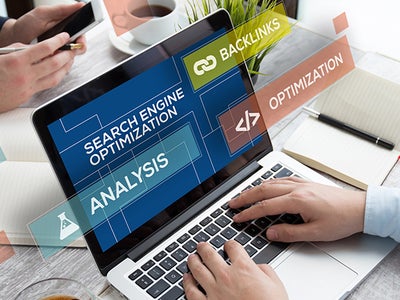 Related Blogs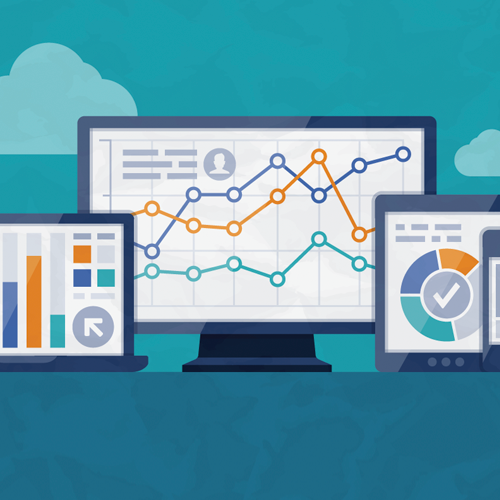 Since 2012 Universal Analytics (UA) has been the gold standard website performance tracker. Most of you that use Google Analytics are probably [...]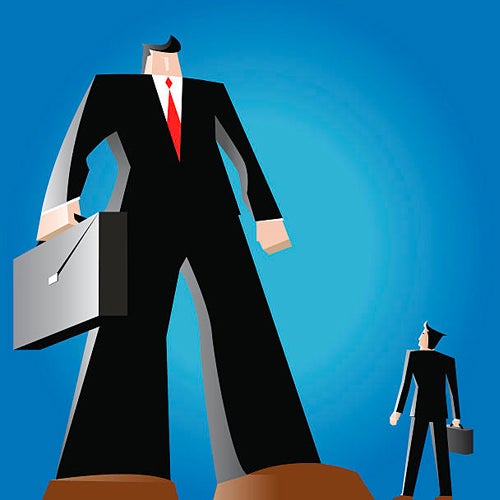 There is an ocean of opportunity in digital banking. Customers these days want to do more and more of their banking activities online. In fact, the [...]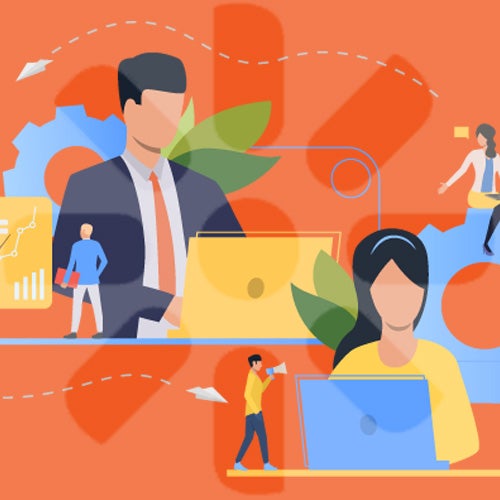 Today's digital marketers are looking for ways to streamline and automate their workflow in order to save hours that can be spent in more meaningful [...]