Posted on 2/2/2015 in UX and Design
By Dean Dorazio
---
Content Management Systems fit into four categories: (1) Open Source Solutions; (2) DIY (Do It Yourself) Solutions; (3) Small niche CMS solutions; (4) Enterprise-Wide Scalable Solutions. The direction you choose will be governed by the scope of your website project and how it is being used.
Budgeting
The process of choosing the right content management system (CMS) for your project involves a variety of criteria. It must start with evaluating your budget.
How much money do you have for the implementation of your website?
Does your total budget include design or is it dedicated exclusively for the cost of the CMS?
Have you budgeted for annual support and maintenance?
These are important questions to answer before you proceed as it will affect the options you consider.
CMS costs can include a license fee as well as fees for upgrades and maintenance.
Open Source CMS
Third party applications or plug-ins (applications that work hand-in-hand with a CMS to provide features that are not built-in) may or may not have associated costs. A plug-in may be free but a needed add-on may not. There is a common misconception that using an open source CMS means your website is free. If you are building a complete website with an assortment of features that all need to work together, you will need a developer who can make that happen and that costs money. Open source CMS may only be free if you are technically adept and building a website with certain capabilities.
Establish your goal at the start of the project. Will this be a complete website with all kinds of bells and whistles or is it simply a blog with a "contact us" form? The scope of your project and how the website will be used has direct bearing on the CMS you select. Do you need a simple straightforward store front to sell your wares or do you require an eCommerce solutions that can be integrated with data from other sources as well as complicated shipping and handling requirements? These and other questions like these should be asked before making a decision.
Capabilities
The selling point for using content management systems is that they allow you to manage your content on a regular basis. With that in mind, who will be updating your site content? Do they have the technical expertise to support the platform you select? Although every CMS should give ease-of-use a high priority, that is not always the case and the term 'ease-of-use' can be a relative term. When evaluating ease-of-use, consider ramp up time and the ability to leverage existing skill sets. Make sure you include all stakeholders, especially those who will be using the CMS, in your decision.
What does your website need to do? Do you need a simple contact us form or the ability to create new forms with conditional notifications? It is wise to make a list of your feature requirements in order of priority and compare them to the CMS you are considering. If budget is a concern, separate your requirements into 'Need to Have', 'Nice to Have', and 'Can Wait Until a Later Time'. Some common features desired in a CMS outside of the basic content editor are:
Calendar
News Listing/News Items
Events Listing/Event Item/Even Registration
Galleries (not just grouping images but applying different types of behavior to your galleries)
eCommerce
Extensible vs. Scalable
Do you simply need the ability to support add-ons or plug-ins to extend the functionality of your CMS and/or do you need the ability to scale your website to support multiple businesses under one umbrella (micro sites)?
Web analytics and search engine optimization (SEO) friendly are two other important criteria. SEO friendly is the ability to implement SEO guidelines on your web pages. This capability is either built-in or can be achieved through SEO plug-ins. Utilize website data by setting up a free Google Analytics account and placing your account code on all your pages.
All of these are important criteria to take into consideration when you are choosing a CMS platform. You want to make the right choice for your current needs and to address any future requirements. If you need help expanding or modifying your existing system, please contact us.
---
Planning Your Next Redesign?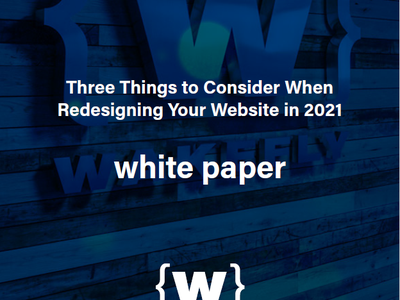 Related Blogs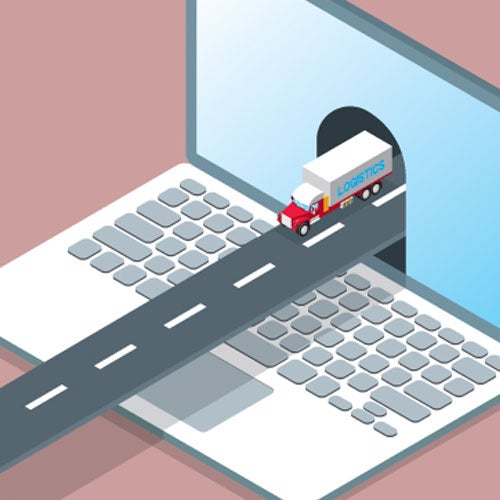 When people think of long-haul trucking, heavy shipping, or other sectors of the transportation industry, "cutting-edge online experience" may not be [...]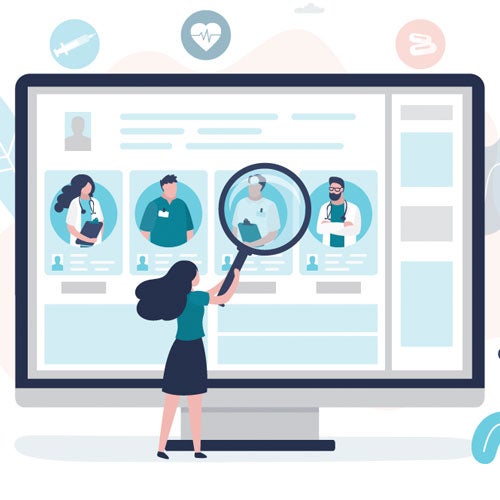 Healthcare websites face a unique balancing act of simultaneously conveying patient comfort and clinical prestige. If it's done right, a website [...]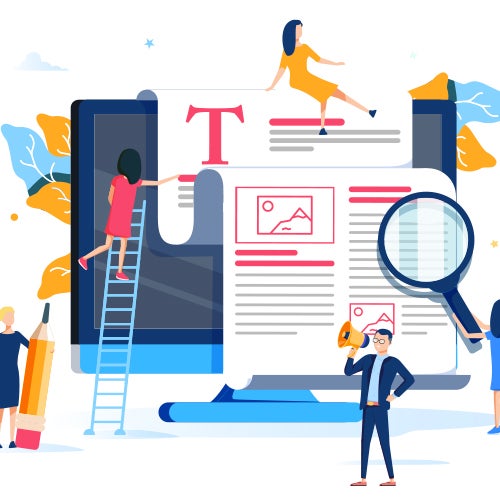 Have you ever been writing, designing, or managing a web page and realized you had more information than you knew what to do with?"Nobody will read [...]