Posted on 2/24/2016 in Digital Marketing
By wakefly
---
Instagram has taken the social media world by storm, with growth rates soaring and expected ad revenue of 2.81 billion by 2017. The platform started as a way for users to share photos of their everyday lives and has turned into so much more.
Instagram is defined as "an online mobile photo-sharing, video-sharing, and social networking service that enables its users to take pictures and videos, and share them either publicly or privately on the app, as well as through a variety of other social networking platforms, such as Facebook, Twitter, Tumblr, and Flickr." With over 400 million users posting 80 million posts per day, this platform is nothing but a giant opportunity for brands to reach their ideal customers.
Just like any other social media platform, figuring out how to best utilize Instagram for your business can be tricky. Here are some tips to help get you started and turn your Instagram goals into a reality.
What Works Well on Instagram
Instagram is a great platform to showcase the human side of your brand. It works best to show the value your products and services bring to your customers and showcase the many people that work hard to bring your company to life.
Posts that Work Well:
Customers using your products
Services being performed
Posts that show the human side of your company
Opportunities for Businesses:
Influencer Marketing
Targeted Advertising
Customer Relationship Building
Getting Your Business Started on Instagram
Setting Up Your Account
First, choose an account name that is easily tied to your business. Make sure this name is short and easy to remember.
Next, you need to upload a profile picture. Your company logo will work best so your followers recognize the brand.
Then, you need a short description of your business and a destination URL, which should link followers to your website.
It is important to note that traffic from Instagram does not track in google analytics. Since the traffic mainly comes from mobile devices, when a follower clicks on this link they are shown a "view in web browser" box that pops up. When they click this box, the origin data is stripped and you lose the ability to track the traffic from Instagram.
To get around this, create a version of your URL with UTM parameters that create a new campaign for Instagram traffic. You'll end up with a big, long, ugly link. We turn this link into a bitly to make it a little neater and then use that as the profile link.
Decide on a Look and Feel for Your Instagram Account
Before you start posting on Instagram, you need to decide on a look and feel for your account. Draw from your company's brand guidelines, and establish a filter/editing style that you like as well as typography usage and a photography style.
Then, create a brand hashtag to tie all your posts together. This also gives your followers a hashtag to use when talking about your brand.
Lastly, decide on a posting schedule. Do #throwbackthursdays or #tacotuesdays work well for your brand? If so, start by building those posts into your schedule and work around it. Aim to post at least three times per week in the beginning, varying the time of day to see when your followers engage the most.
Determine the Goals of Your Account
It will be impossible to measure the success of your account if you don't set goals. The goal of your account will also determine the type of content you create and what additional tools you'll need. The goals I'll talk about reaching are:
Brand Awareness
Increasing Sales/Generating Leads
Recruitment
Using Instagram for Brand Awareness
When trying to reach new customers and raise awareness for your brand, Instagram can be a great platform. The best types of posts are:
Posts about your Customers and Customer Reposts
Influencer Posts/Guest Takeovers
"Behind the Brand" Posts
Giveaways/Contests
If you have a budget, Instagram advertising can also be used to get your posts in front of a new audience. Mass awareness clicks to website, page post engagement, reach and frequency, and video views are all great advertising methods to use.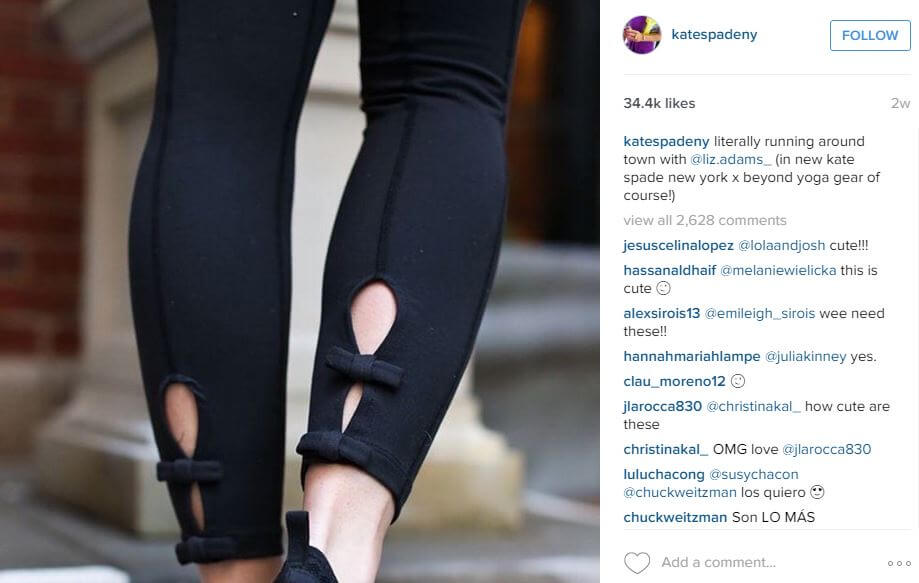 Kate Spade (@katespadeny) often sends products to key influencers. Both the influencers and Kate Spade share the photos on Instagram to bring awareness to the brand and the products.
Using Instagram for Generating Sales and Leads
When trying to generate sales and leads from Instagram, the best types of posts can be:
Instagram flash sales
Instagram exclusive discounts
There are also Instagram ads for website conversions, mobile app engagement, and mobile app installs that could help you reach your goals, depending on your product.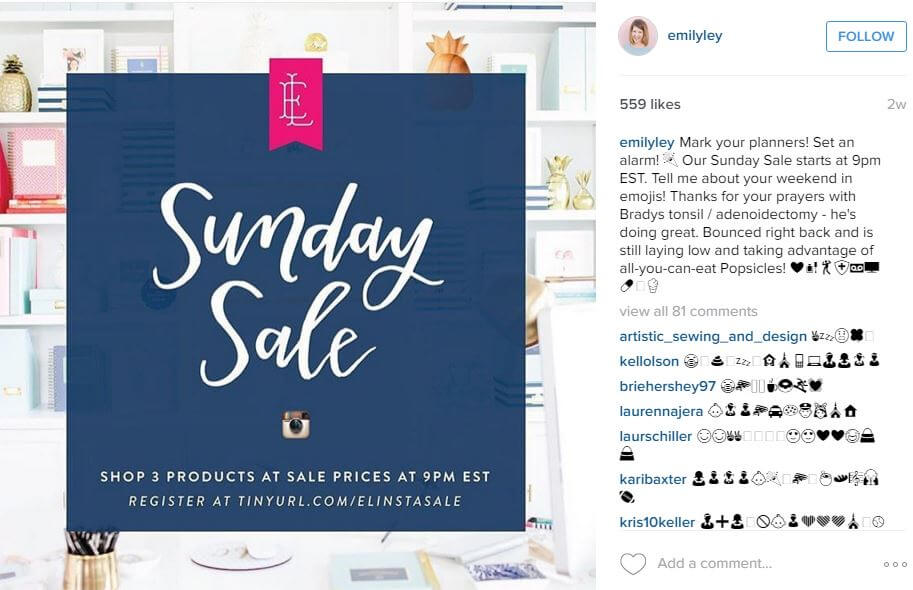 Many companies, like Emily Ley (@emilyley) will hold "Flash Sales" where they release coupon codes for certain items on their site, exclusively on Instagram. This makes your Instagram following feel special as they have an opportunity other customers don't have.
Using Instagram for Recruitment
Instagram is a great platform to show off your company culture, give followers a behind the scenes peek of your product or service, and recruit new talent. By posting employee-centric posts, "behind the brand" posts, or using mass awareness Instagram advertising, you will showcase the sides of your brand that people don't necessarily get to see, but make your company unique.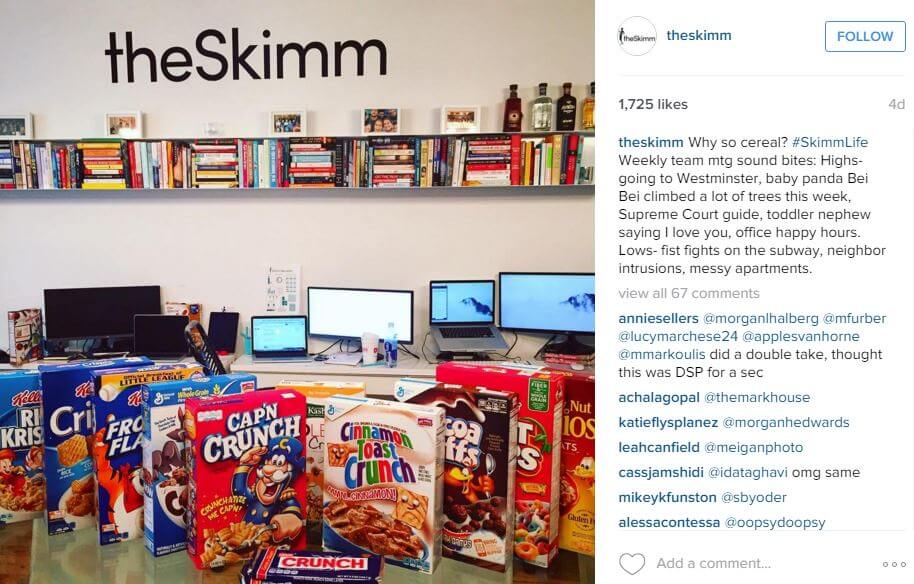 The Skimm's Instagram account (@theskimm) has a very unique style when it comes to showing off their company culture. The news source keeps things light while showing off their team building activities, office lunches, and much more.
Growing Your Account
There are two ways to grow your account, organically or with paid ads.
Growing Your Account Organically
Follow accounts that match your "ideal customer"
Like and comment on your follower's posts
Build relationships with other Instagram users
If they like your content, you will slowly turn them into customers
Growing Your Account with Instagram Advertising
Instagram offers photo ads, video ads, and carousel ads
Instagram ads are managed through Facebook ads manager and can use the same targeting profiles
Instagram ads are pay per click
Each method has its benefits. Organic growth gains your followers who are essentially hand-selected by you, suggested by your followers, and who are true brand enthusiasts. Paid growth comes from being in front of more people, who may or may not be interested in your content. These followers may not be as loyal at first, but hopefully, by providing them with great content, you can turn them into customers.
Overall, Instagram is a great platform for marketers to utilize. There are so many opportunities to let your brand shine and attract new customers.
Need help getting your company's Instagram account up and running? Let us know! Our social media experts are well versed in turning Instagram dreams into reality.
---
Optimize Your Website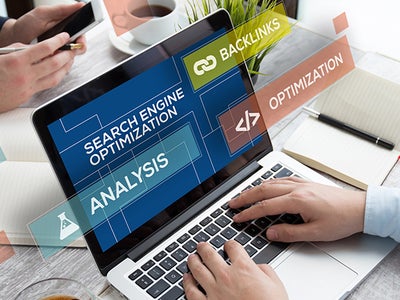 Related Blogs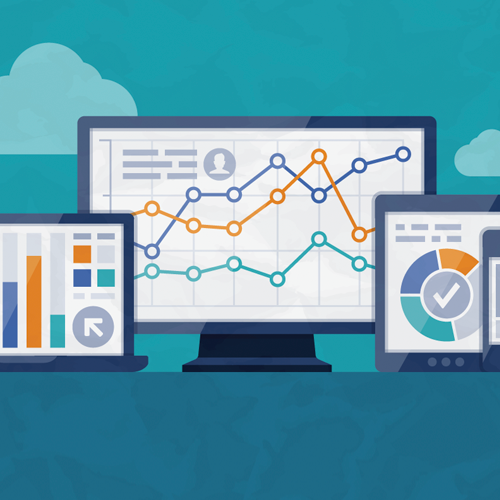 Since 2012 Universal Analytics (UA) has been the gold standard website performance tracker. Most of you that use Google Analytics are probably [...]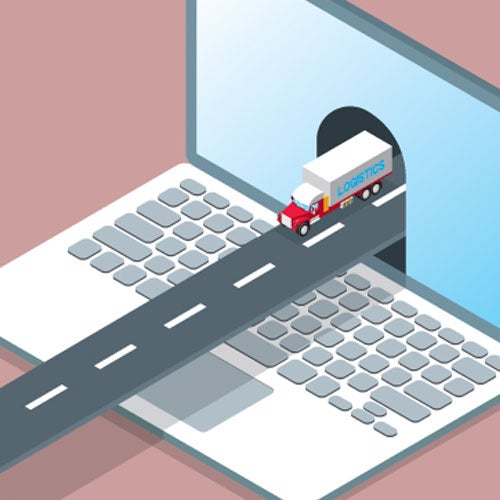 When people think of long-haul trucking, heavy shipping, or other sectors of the transportation industry, "cutting-edge online experience" may not be [...]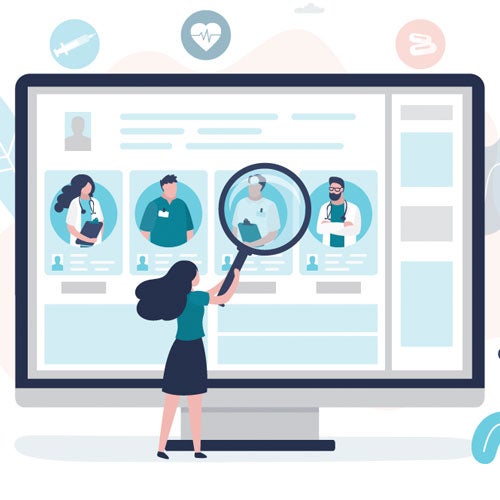 Healthcare websites face a unique balancing act of simultaneously conveying patient comfort and clinical prestige. If it's done right, a website [...]