Posted on 8/17/2017 in Digital Marketing
By wakefly
---
Chances are, you're reading this on your phone or tablet. The rise of mobile web usage has surpassed desktop as of last year. That's a lot of scrolling. And while banging your head against a wall waiting for a page to load on your phone would burn a lot of calories, it's still going to leave you frustrated and with a headache. Thanks to Google's advancements in mobile page ranking, your site's bounce rate can be lower and its Google ranking can be higher by creating Accelerated Mobile Pages (AMP).
If you haven't already Googled how many calories head banging burns per hour, see the screenshot below: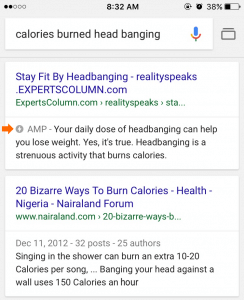 You may have also noticed a small grey lightning bolt next to some of the Google search results. This AMP symbol indicates the site is optimized to load quickly on mobile. If you haven't noticed it yet, it's time to start paying attention, as your site's views and possibly your users' exercise routines will depend on it.
With so much competition, Google is pickier than ever about what content shows up at the top of its search results. Accelerated Mobile Page versions allow your content to show up in priority placement areas, such as the Google News Carousel. Ensure your mobile web pages are as light as possible, so that they load quickly to avoid user frustration and keep users on your site. If your site or ad has a significant mobile user audience, then it's time to "AMPlify" your content.
But what does this have to do with Artificial Intelligence (AI)?
Artificial Intelligence (AI) is designed to constantly learn and make connections. Google utilizes RankBrain, an AI tool, as its third most important component to determine relevant search results. Here's the kicker: it can determine a site's content as relevant even if it doesn't contain the search phrase. This is big news for your digital marketing and ranking strategies. While getting your content to climb the ranks can prove tricky, the growing presence of AI will now expand your rank targeting range from the first page to the top three(!) Other AI tools are being developed to help companies identify various user personalities and even predict their buying habits by continually studying user purchasing processes and social media habits.
With AMP and AI added to your digital marketing strategy toolset, you'll be able to make your website a site worth seeing. Don't bang your head against the wall, get in touch with us to help you utilize these tools to deliver real results.
---
Concerned about your SEO rankings?
We can perform an SEO audit of your site to identify underlying problems that are negatively effecting your search engine rankings.
---
Optimize Your Website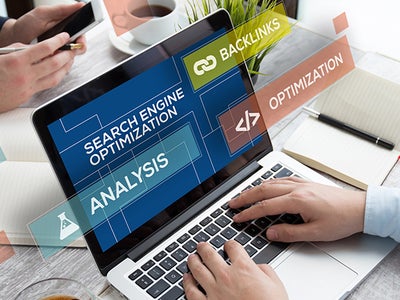 Related Blogs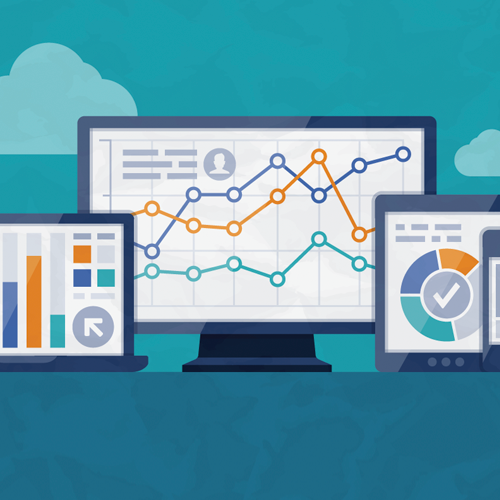 Since 2012 Universal Analytics (UA) has been the gold standard website performance tracker. Most of you that use Google Analytics are probably [...]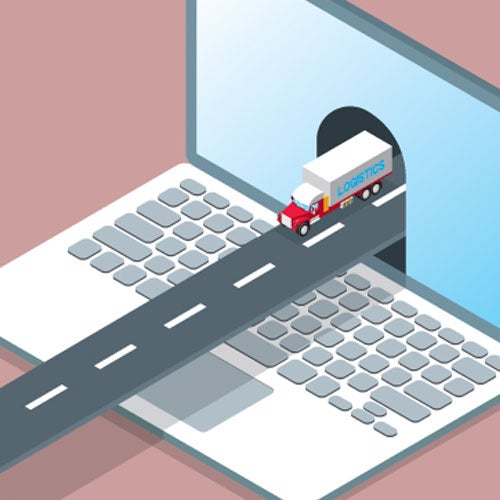 When people think of long-haul trucking, heavy shipping, or other sectors of the transportation industry, "cutting-edge online experience" may not be [...]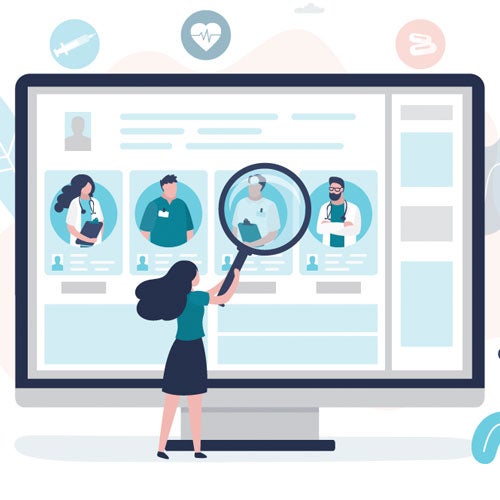 Healthcare websites face a unique balancing act of simultaneously conveying patient comfort and clinical prestige. If it's done right, a website [...]