Posted on 8/21/2018 in UX and Design
---
It's common practice for businesses to have a corporate website. So how do you make yours stand out? You want to elevate your digital presence so it's more than just an online brochure. It will help you to be memorable and provide a great user experience for your current and potential customers.
Below I have outlined 5 important rules to remember when designing your website that will take it to the next level.
Research who your target audience is and think about the types of activities they want to perform when on your site. For example, if your business is not very well-known, users may be coming to your site to learn more about who you are and what you do. For others, the visit to the site might be more transactional. Make sure you keep this in mind when designing your site so that when users land on the site, they can easily accomplish what they set out to do without a lot of extra noise and distraction. Put yourself in the customer's shoes and remember that the way they think about your company and what is most important to them might differ from the internal business viewpoint. If possible, get feedback from actual customers about things like:
Is the content on the site what you would expect to find?
Is there anything you think should be there that isn't?
What is the primary reason that you come to our site? Could be education, research, making a purchase, etc.
Get inspiration from the competition. There may be positives and negatives that you can learn from and apply to your own website.
Another way to keep the web experience interesting for your users is to add some interactive elements. You will want to be strategic about this and make sure you aren't just adding something flashy for the sake of being flashy. It should serve a purpose. Some good examples would be:
A scrolling page animation that explains a process visually
A wizard that helps match you to a result based on your answers to a series of questions
A product comparison tool that allows you to select 2 or more products and then displays a visual comparison to help you research before purchasing
A self-selection drop-down that helps you find the info you are looking for
A simple animation that shows off your brand personality
High-quality content is very important but you must also keep in mind that most people are just going to skim. So make sure that the most important information is able to be found quickly and is written in clear, simple terms. Break up your content visually as much as possible using headings and bullets to make it easier on the eyes.
It's also important to remember that many of your users will be viewing your site on a mobile phone. Optimize the mobile experience so that they can quickly get to what they want without a lot of extra scrolling. This might mean that your pages contain less content on mobile than they do on desktop.
A user should be able to move through your site seamlessly. Be sure that your navigation and content is structured in a way that allows them to easily get to the content they are looking for (user objectives) and also drives them to the actions that you want them to take (business objectives). Think about where your users are entering your site. It's not always your home page. List out the potential entry points and then map out the expected paths they should take. Below are a few examples of user flows: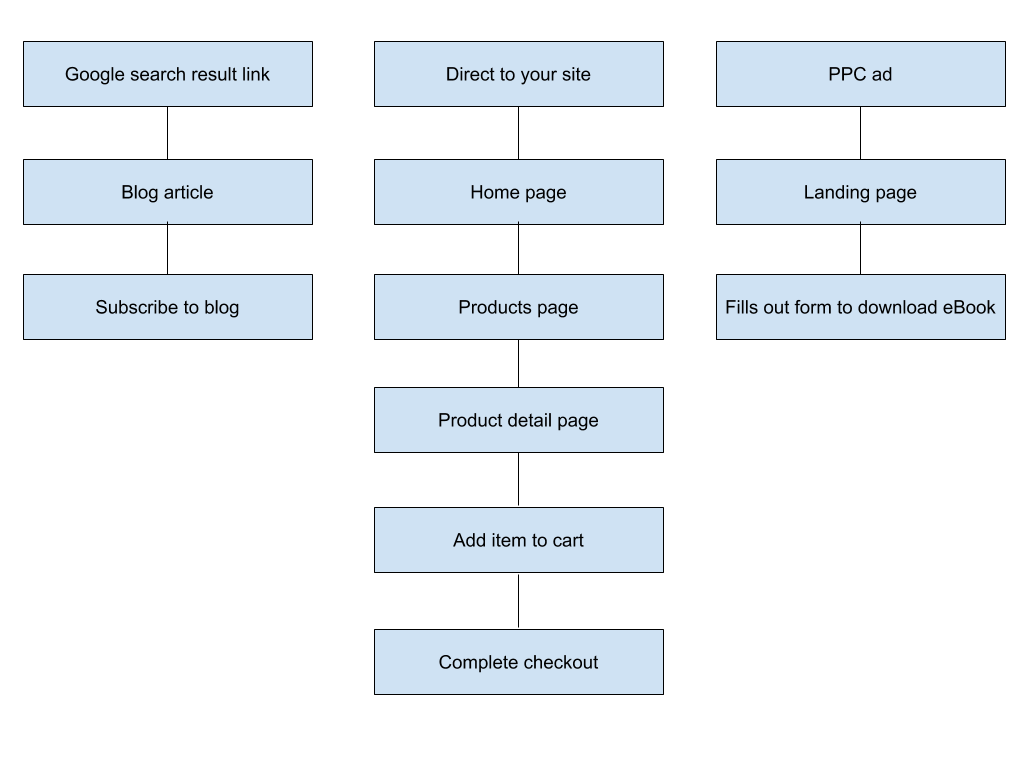 Use navigation, links, and calls to action to drive your users naturally through these progressions.
Another great way to engage with your audience and stand out is by using visuals to convey information. Rather than describe your company or offerings with long paragraphs, use video or infographics. According to a 2017 Video Marketing survey by Wyzowl, 79% of consumers prefer watching a video to reading about a product. The imagery that you choose for your site can also have a big impact. While there is nothing wrong with using stock photography, having high-quality custom images can be another differentiator. Showing actual photos of your team, your location, your products, and other things that are uniquely you, will help you build a personal connection with your users.
Measuring Success
Now that you've designed your site with these 5 principles in mind, how can you tell if it's working? The proof is in the data. The Google Analytics metrics that are most important to review when measuring user engagement are:
Time on site
Pages per visit
Bounce rate
Conversion Rate
Your website is never 100% complete. As you add and update content over time, you don't want to lose track of the user and business objectives. Continue to monitor your analytics and make adjustments as needed so that you can continue to delight your users.
---
Struggling to get more visitors to your site?
Get Your Free Audit
Planning Your Next Redesign?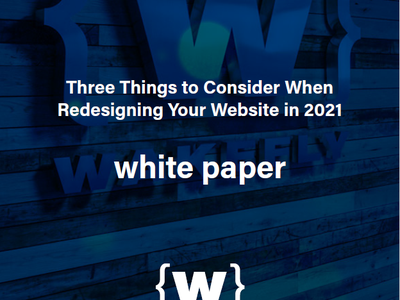 Related Blogs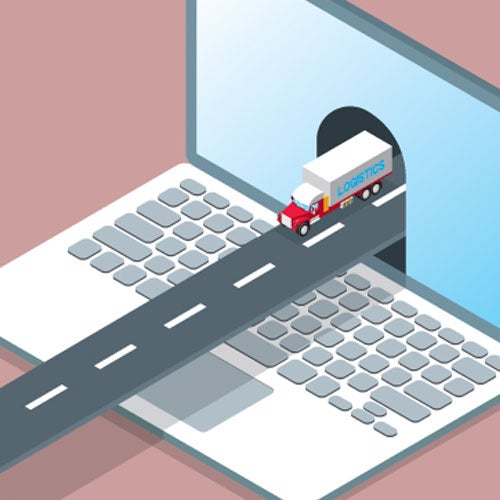 When people think of long-haul trucking, heavy shipping, or other sectors of the transportation industry, "cutting-edge online experience" may not be [...]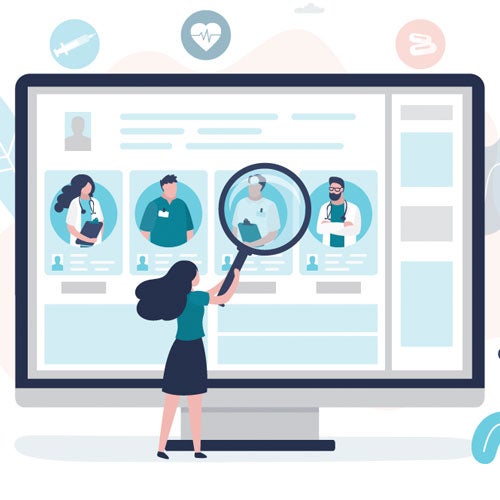 Healthcare websites face a unique balancing act of simultaneously conveying patient comfort and clinical prestige. If it's done right, a website [...]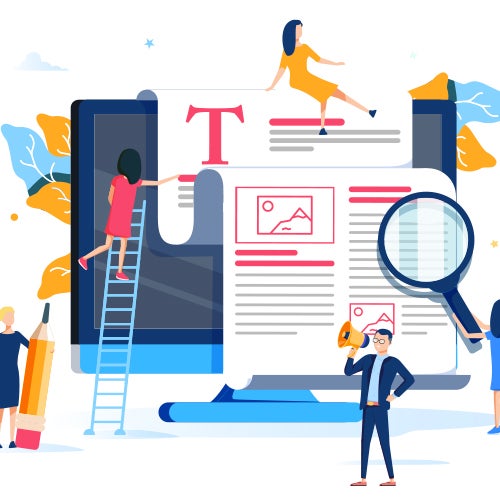 Have you ever been writing, designing, or managing a web page and realized you had more information than you knew what to do with?"Nobody will read [...]