Posted on 5/7/2019 in Business and Strategy
---
If you are a marketer for a regional bank, you are likely tasked with creating a marketing plan to grow your deposit accounts and increase loans. However, in an industry with so much competition, it can be difficult to differentiate from your competitors. On top of that, you are often promoting similar services to the same demographics.
Marketing is such a broad spectrum that it can be overwhelming to know where to begin. How do you know what will be most effective for your company? The key to banking is to focus on the customer experience. It's a very important and personal decision to trust an institution with your money. Convenience, security, and customer service are just as important as things like interest rates and account options. With that in mind, we have put together a list of the top 5 digital marketing strategies that are most effective for banks and credit unions. Employing these strategies will get you ranked as one of the best bank websites around.
1. Focus on Your Mobile Experience
As you focus on growing your account base and attracting younger customers, it's more important than ever to have a simple mobile experience. Users must be able to perform basic transactions from their phones. If you are looking to redesign your site, we recommend taking a mobile-first approach to ensure that the user experience is optimized for people on the go who need to quickly transfer funds, view balances, check rates, or even make deposits online.
2. Use Local SEO to Get Found More Easily
If you are a regional bank with multiple branch locations, local SEO will help you maximize your online visibility on search engines for users searching in your local community. There are multiple facets of local SEO that you can use to your advantage including:
Creating and verifying map listings for each branch location in Google and Bing. This ensures that anyone searching for you will have the most up-to-date contact information and branch hours. You should also be sure to include directions and a link to your website, as well as any reviews to demonstrate the quality of your services and staff and establish credibility. Wakefly partners with Yext to provide these services to our clients.
Build up your reviews. As mentioned above, these will show up in your listings so you want to make sure you have a positive presence on popular online review sites like Google Reviews, Yelp and Facebook. You might also want to specifically target bank-focused review sites like MyBankTracker.com and WalletHub.com.
Create branch-specific content. Develop pages on your site for each branch location. Best practices for the type of content to include on these pages are: branch name, address, local phone number, hours of operation, embedded Google maps with directions, and services offered. This is also a great place to add some personal touches and focus on the community. If the content on these pages is well-optimized, you could rank well on search engines for terms like "banks near me."
3. Leverage PPC to Gain Visibility
With so much competition, it can be difficult to obtain those top spots in organic search. Using Google Ads to enhance your digital marketing campaigns is a great option to ensure that your listing is appearing at the top of page 1. Another benefit of PPC is that you can set up your campaigns to be highly targeted so that your ad is getting in front of the right audience. You will want to monitor your campaigns carefully to make sure you aren't wasting budget - but if you are strategic with geotargeting, keyword research and utilizing more specific offers and ad groups, you can maximize your return on ad spend.
4. Refine Your Brand on Social Media
Social media platforms are important because one of the best places to find your audience is where they already are. Depending on the demographics that you are focused on, you might need to adjust the digital platforms that you are using. Facebook is still the most popular with all adults. Instagram is the second most popular with Millennials - a generation that many banks are looking to attract currently. Social Media is also very useful for displaying your bank's personality and connecting with the local community. Use images or videos whenever possible as visual posts typically boast higher engagement metrics. You can also leverage social media advertising to deliver highly focused ads to target audiences.
5. Personalize Your Content/Messaging
Attracting new customers is critical to the growth of your bank. However, it's equally important to retain your current customers and keep them satisfied so that they will continue to grow their relationship with your institution. A great way to handle this through your website is with the personalization of content. Through the use of marketing automation, you can monitor the behavior of users on your site and use lead scoring to display dynamic content and offers. By personalizing their experience, you can gently push them towards the actions they are most likely to want to take on your site, increasing their overall engagement and providing them with an intuitive user experience.
Your digital marketing strategies often provide the first impression of your bank to a prospective customer. By employing the 5 strategies outlined above, you can highlight your best features so that website visitors will feel good about selecting you for their new accounts and loans.
---
Need help with your marketing plan?
Our experienced team can assist you with all of your web and digital marketing needs.
Optimize Your Website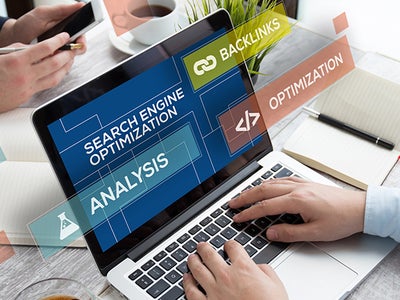 Related Blogs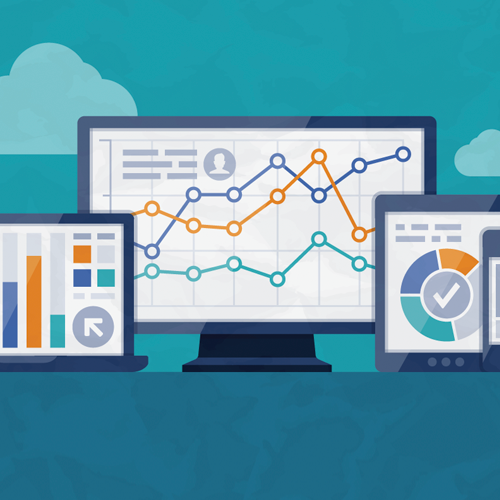 Since 2012 Universal Analytics (UA) has been the gold standard website performance tracker. Most of you that use Google Analytics are probably [...]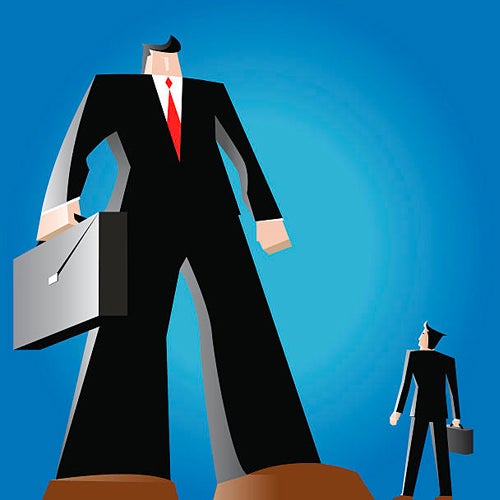 There is an ocean of opportunity in digital banking. Customers these days want to do more and more of their banking activities online. In fact, the [...]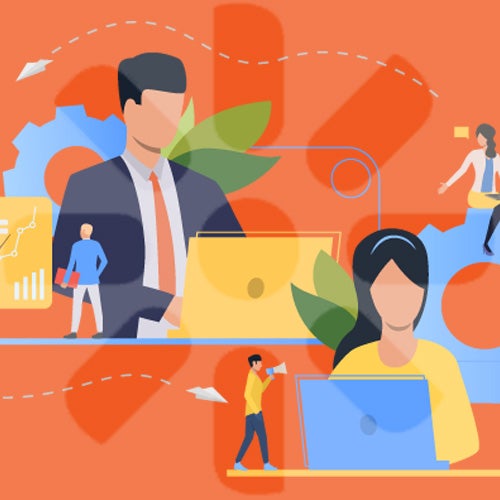 Today's digital marketers are looking for ways to streamline and automate their workflow in order to save hours that can be spent in more meaningful [...]