Posted on 3/27/2018 in Business and Strategy
---
Building or redesigning a new website is a major decision for any business. There are dozens of content management platforms out there so you want to find the one that's right for you. WordPress has a reputation for being a blog platform, but it has come a long way. In fact, WordPress currently runs approximately 30% of the internet - including sites like TechCrunch, The New Yorker and BBC America.
It's true that WordPress won't work for everyone, but if you don't require any highly custom functionality on your new site, it's at least worth considering in your platform selection process. If you are looking for a flexible, low-cost solution that you can get up and running quickly, it might be right for you. For a minimal cost, you can purchase a premium WordPress theme that offers many of the same features that you would have to develop custom on other platforms.
Below are 10 reasons why you should consider using a WordPress theme for your business website:
If you are not a web developer, purchasing a pre-built premium theme that you can configure yourself is a very budget-friendly solution. Themes typically range from free to under $1,000 but most premium themes are around $30-$60 and give you tons of layouts and functionality right out of the box. They're super easy for a non-technical user to configure and add content to. Alternatively, if you were to choose a more custom solution (either an HTML site or a more complex CMS), you would need to consider the cost of designing the site as well as the time for building out your templates and any other custom functionality needed. This increases the cost to create your website exponentially.
2. They allow for abbreviated timelines

Using a WordPress theme gives you a giant head start on the creation of your website. When you install your theme, you already have a base design layout to work with. You can easily "skin it" by adding your logo and configuring to use your brand colors. It also gives you a wide array of pre-built page layouts where you can enter your content. The backend is a simple interface that is easy to work with. With so much already provided as part of the theme, you can get your site live weeks (or even months!) sooner.
3. It's really easy to manage your content

One of the biggest selling points for WordPress is how easy it is to use. You don't need to have any knowledge of programming languages or code. Copy and imagery can be added or modified as easily as you can edit a Word doc.
4. WordPress is one of the most SEO-friendly CMS platforms

WordPress uses SEO-friendly HTML markup, easily editable image alt tags and permalinks out of the box. In addition to the standard features, you will get from your theme, you can install the Yoast SEO plugin that will help you with readability, keyword optimization, social sharing previews, canonicals (to prevent duplicate content penalties) and more!
5. There are tons of flexible page layout options - generic and industry-specific

No matter what you are envisioning for your new website, chances are there is already a theme out there that offers a pre-built layout in that very style. Themeforest is an excellent resource for WordPress themes. You can search based on things like price, rating and category. They even have industry-specific themes. So if you are looking to build a Real Estate site, for example, there are over a hundred themes available that come with all of the standard features that you would want in a real estate site: property search functionality, photo galleries, integration with real estate listing feeds, etc.
6. Themes are responsive out-of-the-box

When you purchase a theme, it's already mobile-friendly and the layout will adapt to the size of the screen that the site is being viewed on. There is no need to mess with CSS or do any additional programming.
7. WordPress is open-source, which means you benefit from a big community

There are many benefits to using an open-source platform (no license fee!), but one of the biggest is the extensive community. WordPress is by far the most popular CMS in the world (owning 60% of the market share) and that means there are a ton of knowledgeable developers that can help you achieve the functionality you want in your website. Themes and plugins are always being developed and improved and there are a lot of online support resources.
8. Plugins can be leveraged for lots of custom functionality and integrations

This relates closely to the item above - since WordPress is open-source, the source code is available for anyone to extend and develop new features. There are currently over 54,000 plugins available on https://wordpress.org/plugins/ that do everything from blocking spam to eCommerce.
9. Themes that are supported and regularly updated can help keep your site secure

There are a lot of robust, flexible themes available for a nominal fee. One of our favorites is Themesy. Assuming that you use a theme for your site that is maintained and updated on a regular basis, you will be less prone to security threats. When purchasing a theme, check for things like: user reviews, when it was last updated, what it's compatible with, and if it's well documented.
10. Ongoing site maintenance requires minimal time and effort

Once your site is live, you will still need to keep your WordPress installation, theme, and plugins up to date. Luckily, this process is very simple. For some Content Management Systems, the process of upgrading to the latest version of the software can be very time and labor-intensive. With a WordPress theme, it's often as simple as clicking "update now." If you are using a pre-built theme and plugins and haven't customized the source code, the site will automatically alert you to when updates become available and you can handle the updates yourself by clicking the links as prompted.
For all of the reasons listed above, WordPress is a great solution for a lot of companies. The best way to determine if it's right for you is to define your priorities and requirements for your new site. For businesses with straightforward content sites, a theme is a great way to put forth a professional-looking website without spending a lot of time and money.
---
Still not sure if WordPress is right for your business?
Our team will discuss your business requirements to help determine which CMS is the best fit.
Optimize Your Website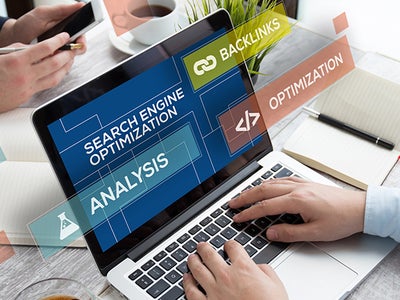 Related Blogs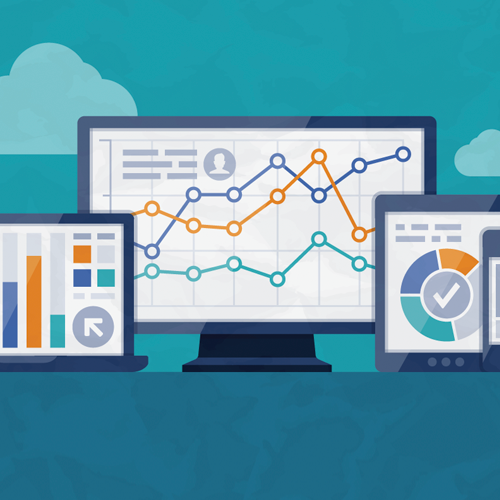 Since 2012 Universal Analytics (UA) has been the gold standard website performance tracker. Most of you that use Google Analytics are probably [...]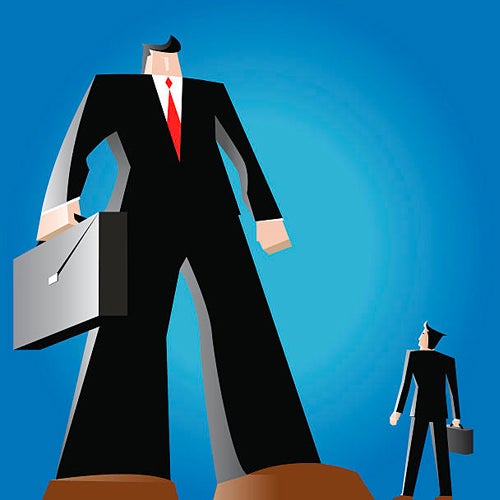 There is an ocean of opportunity in digital banking. Customers these days want to do more and more of their banking activities online. In fact, the [...]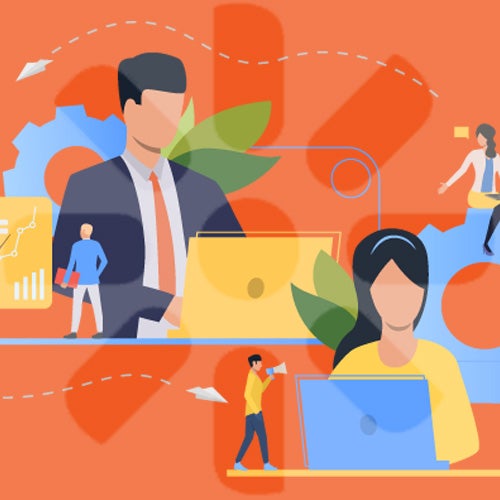 Today's digital marketers are looking for ways to streamline and automate their workflow in order to save hours that can be spent in more meaningful [...]