XCM Solutions
Web Redesign | Team Augmentation
Powered by advanced cloud technology, XCM Solutions centralizes tax, accounting, finance, and audit processes within a single platform for end-to-end, streamlined workflow management.
Project Overview
---
XCM Solutions came to Wakefly for help with a website consolidation project that would require merging the content of three existing sites into a single site, with a new brand look and feel. The goal of the new single site was to provide concise messaging tailored to the role and function of their customers. Wakefly developed and designed the website and also worked extensively with the XCM team on content recommendations and optimization.
The new XCM website was built in Kentico, the same content management system (CMS) as their previous website, but upgraded to the latest version of the platform. The client made the decision to stick with Kentico due to their previous knowledge of the CMS, as well as its robust functionality and ease of use.
Since launching their new website in 2017, XCM has continued to leverage Wakefly's team to assist with ongoing website support, SEO and web accessibility initiatives.
Key Features
Integrated with Salesforce CRM
Video testimonials that dynamically display based on category type
Filterable resource library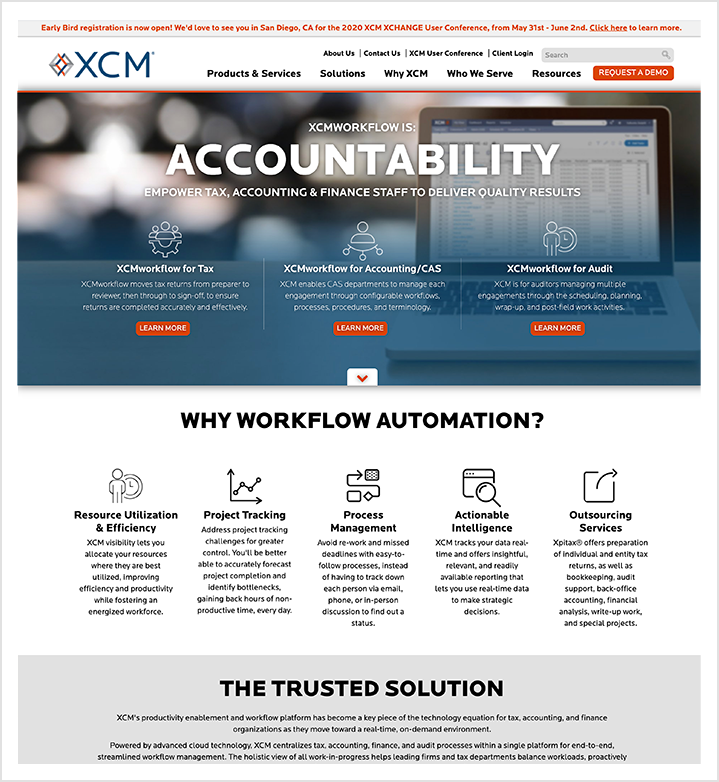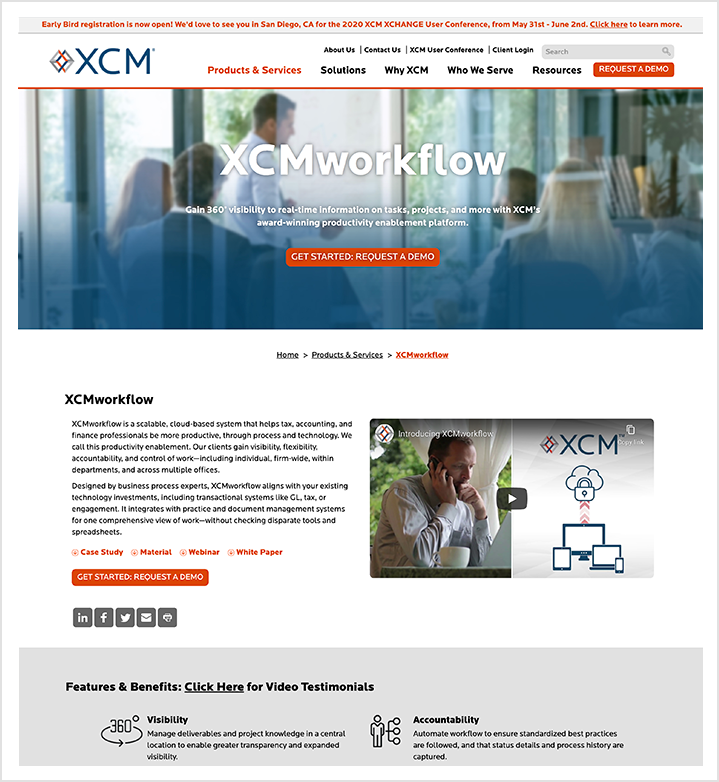 Big Wins
---
In the first month after launch, we already started to see positive results compared to the same period last year:
24%
Increase in Pages Per Session
53%
Increase in Session Duration
12%
Decrease in Bounce Rate