Value Line
Site Migration | Web Redesign | Team Augmentation
Value Line has been providing unbiased, independent research for 90 years, and their proprietary Value Line Ranking System is time tested in a way that others simply are not.
Project Overview
---

Value Line, through an array of digital and print products, serves the retail and professional investor markets. Its analyst commentaries and proprietary ranks and ratings are consistently recognized for their reliability in forecasting the investment potential of companies they cover.
Value Line hired Wakefly to migrate their existing website that was built on the outdated and unsupported Ektron CMS 400 version 7.6. Kentico EMS 13 MVC was chosen as the new CMS platform to support the needs of Value Line's website initiatives.
In addition to the content migration component of the project, Value Line looked to have their new website development platform be accompanied by a new website design and layout. Wakefly met with the Value Line team to review their needs and requirements, discussed aesthetics, user experience and exiting website content. These conversations gave the Wakefly team what was needed to design and develop a website that met the needs of the Value Line customers and the internal Value Line stakeholders themselves.
Key Features
Kentico EMS 12 MVC
Implementation of new website designs
Responsive website standards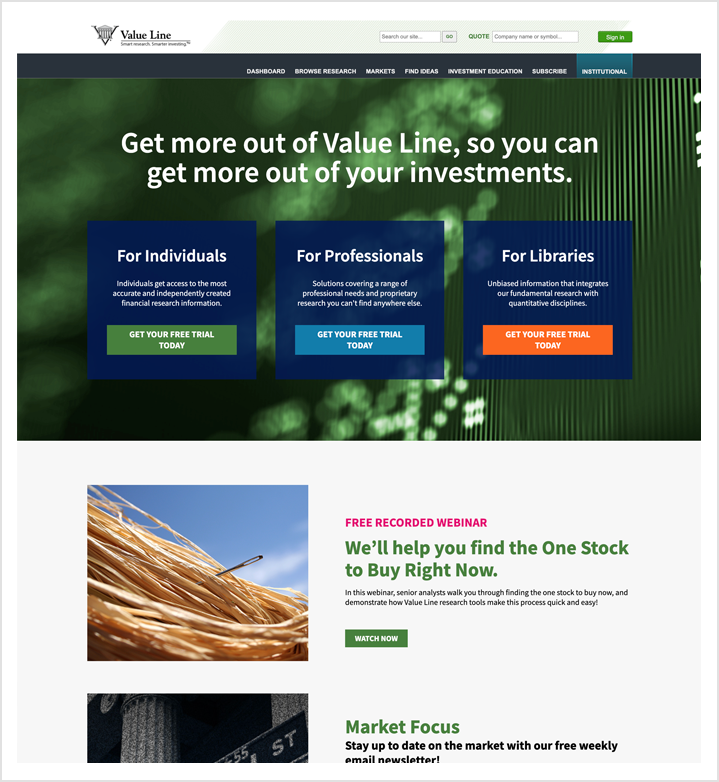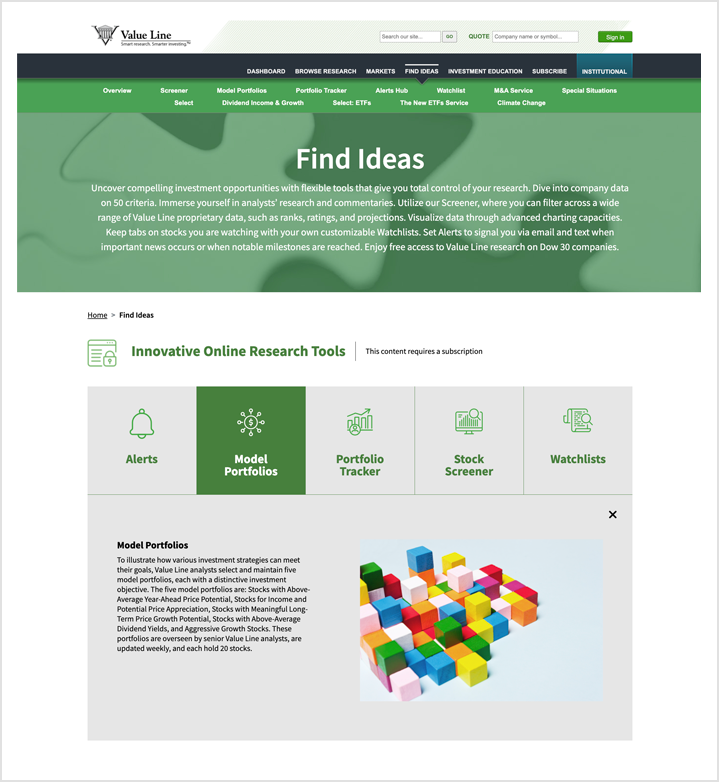 Big Wins
---
175%
Increase of Market Focus Sign Ups
121%
Increase of Trial Sign Ups
18%
Increase of Free Trials to Paid Subscriptions
13%
Increase of Website Users