Posted on 8/6/2015 in Awards
---
Westboro, MA – Wakefly is proud to announce that we have been awarded two Outstanding Achievement Award's at the 2015 Interactive Media Awards for the redesign of the LiteFighter website. One award was in the eCommerce category and one was in the Military category. The outstanding achievement award is the second-highest honor granted by the organization.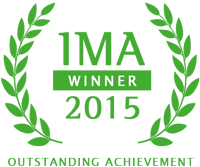 Wakefly President Jon Baer stated "We have been working with this website for a long time. It has gone through a couple of re-designs and each one is better than the last. We are really excited that all the hard work of our team can be recognized by such a great organization".
About Wakefly
Wakefly is a Boston based online marketing firm focused on custom crafting ROI driven online strategies that map to our clients unique business goals. Born in software development, Wakefly is full-service web presence management firm that specializes in holistic, data-driven online marketing and boutique web development.
Our dedicated teams of established marketing and website professionals function as an extension of our client's organization and have helped hundreds of clients build successful websites and search engine marketing (SEM) strategies for over 12 years.
About the Interactive Media Awards
The Interactive Media Awards™ recognize the highest standards of excellence in website design and development and honor individuals and organizations for their outstanding achievement.
Created by the Interactive Media Council, Inc. (IMC), a nonprofit organization of leading web designers, developers, programmers, advertisers and other web-related professionals, the competition is designed to elevate the standards of excellence on the Internet and offer winners a boost in marketing and exposure. IMC serves as the primary sponsor and governing body of the Interactive Media Awards establishes the judging system and provides the judges for the competition.
IMC, formerly known as Benjamin Services Group, Inc. (BSG), was originally created in 1998 as a loose collaboration of like-minded web professionals providing application development, creative services, e-business consulting and other marketing-related services to new and established businesses in the New York City area. Following the downturn in the New York web services marketplace, BSG began a greater focus on professional development and skill set collaboration among existing and new members, forming the beginning of a group dedicated to elevating standards among web professionals in usability, compatibility, code quality, content and more.
In 2002, BSG was formally dissolved and the Interactive Media Council was established. In 2006, IMC launched the Interactive Media Awards as a method of providing accomplished and talented web professionals with the endorsements and tools necessary to be recognized in the marketplace as leading providers of top-tier services.