Posted on 4/4/2017 in Awards
---
MARLBOROUGH, MA – Wakefly was honored four times at the 2016 Horizon Interactive Awards. They received a Gold for the redesign of the Axiometrics website in the Software category. A Silver was won for the SeraCare website redesign in the Corporate & B2B category. Wakefly also was awarded two Bronze in the Corporate & B2B category for the redesign projects of Talalay Global and Quantech.



About the Horizon Interactive and the 2016 Competition
The competition recognizes, promotes and awards the best web sites, videos, online advertising, print media and mobile applications. Each year, the Horizon Interactive Awards receives thousands of entries from all over the world and a volunteer panel of industry professionals, from diverse multi-media, graphic design, advertising and marketing backgrounds, review the entries to determine the work that is to be recognized.
The 2016 competition (15th Annual) saw over 1200 entries from around the world including 40 out of 50 US States and 20 countries including: Australia, Bangladesh, Canada, Germany, Greenland, Hong Kong, Ireland, Italy, Malaysia, Portugal, Qatar, Russia, Singapore, Spain, Sri Lanka, Taiwan, Turkey, UK, Ukraine and Uruguay. We crowned our 3rd annual "Top Agency" and "Top Agency Runner Up" awards as well as continued to grow the list of "Distinguished Agency" awards.
Entries were judged on solution creativity and originality, overall graphic design and appearance, user experience, communication of message, technical merit and effectiveness of solution.
About Wakefly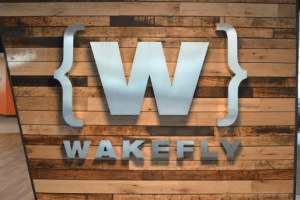 Wakefly is a web development and online marketing firm specializing in design, lead generation and conversion tools that will deliver a high return on investment. Wakefly is proud to call ourselves a Kentico Gold Partner, Kentico's highest level of partner certification. The company offers a proven process to optimize marketing initiatives across both online and offline channels in order to drive higher numbers of visitors to a web property. The expert team, with diverse backgrounds in marketing, technology and creative, has the combined experience to make marketing easy. The company is committed to delivering high-value leads and measurable ROI. Wakefly is based in Marlborough, Massachusetts. Contact us for more information!