Posted on 11/9/2016 in Awards
---
MARLBOROUGH, MA – Wakefly, a leading web development and online marketing firm, has been listed under Top SEO Rankers "Top PPC Companies" List for this month (November 2016). Prior to the listing, Top SEO Rankers assessed Wakefly's services on a number of criteria including- traffic rank, brand reach, social media presence and client reviews. Wakefly achieved a high score within all aspects of our evaluation process.
About Top SEO Rankers
Top SEO Rankers is an online listing service that bridges the gap between SEO service providers and their prospective clients. This service was started with the aim to give business owners a quick and painless means to find the right SEO firm that matches their business promotion needs. Top SEO Rankers also gives SEO service providers a direct channel for prospective leads to find them.
Finding the right SEO for your business is made easier through Top SEO Rankers comprehensive SEO provider listings that are categorized by the services they offer. Top SEO Rankers only lists the best SEO organizations that have shown proven results with their clients. The companies listed at Top SEO Rankers have been chosen off the basis of data gathered through the submission form, and a thorough review of each company's professional success in the respective service they are listed under; this includes previous projects which were undertaken, client reviews, and their website traffic.
About Wakefly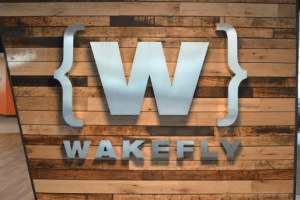 Wakefly is a web development and online marketing firm specializing in design, lead generation and conversion tools that will deliver a high return on investment. The company offers a proven process to optimize marketing initiatives across both online and offline channels in order to drive higher numbers of visitors to a web property. The expert team, with diverse backgrounds in marketing, technology and creative, has the combined experience to make marketing easy. The company is committed to delivering high-value leads and measurable ROI. Wakefly is based in Marlborough, Massachusetts. Contact us for more information!