Posted on 2/21/2020 in Awards
---
At Wakefly, for over 17 years, we have focused our time on creating the best digital presence possible for our clients. Our team members of web developers and marketers adapt their services to the current trends to create award winning websites. We create custom solutions that are the best for each individual company. Most of our clients come to us for web development, conversion optimization, or UX/UI design. Clutch helps connect us with new customers by publishing reviews from existing clients on our profile.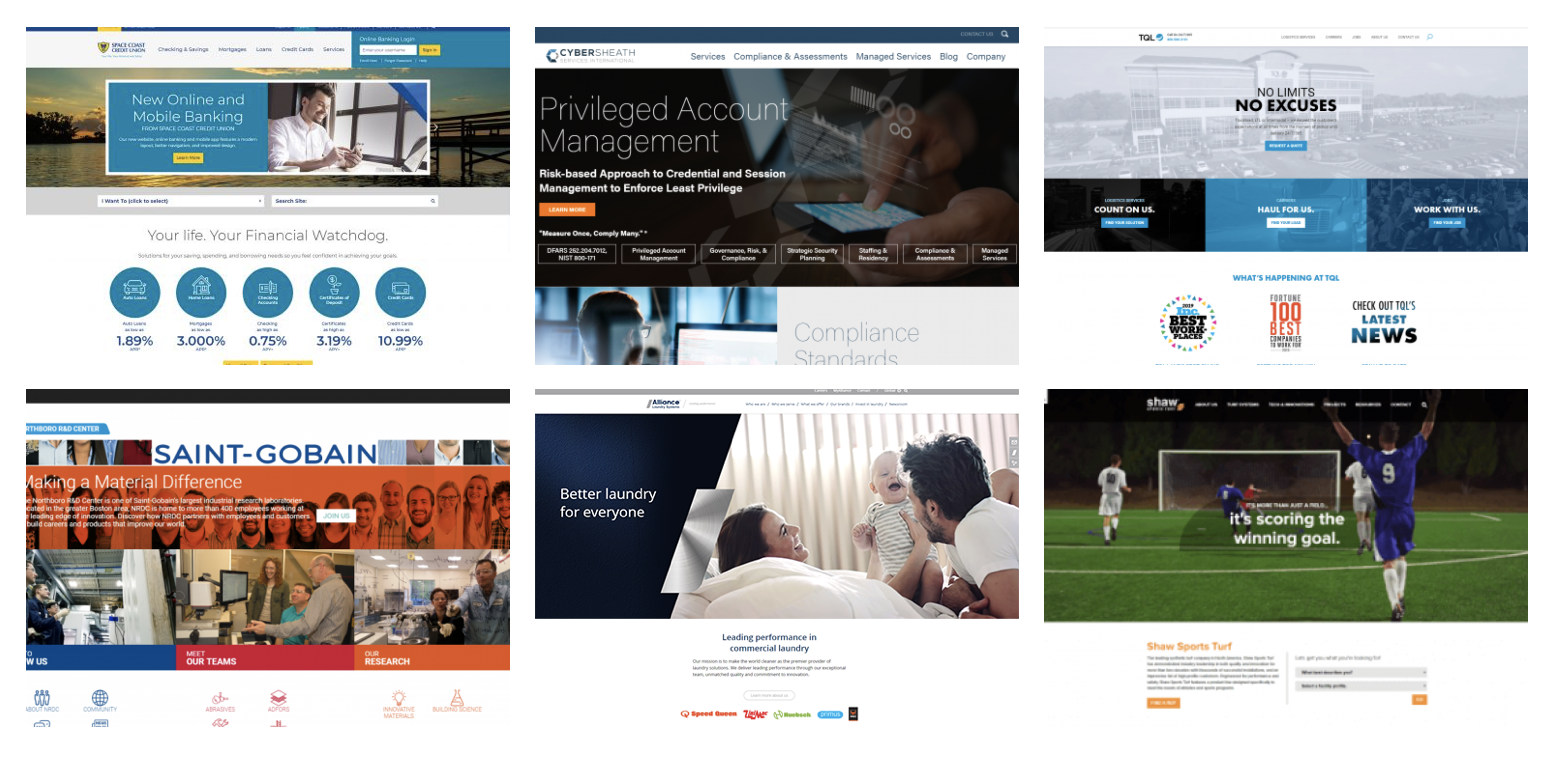 Early last year, we redesigned a website for a mutual savings bank, Bay State Savings Bank, to better the user experience, update the look and increase the load time. We made sure to never miss a deadline and always put the client's satisfaction as the top priority. Our relationship with the company's team helped the project's success.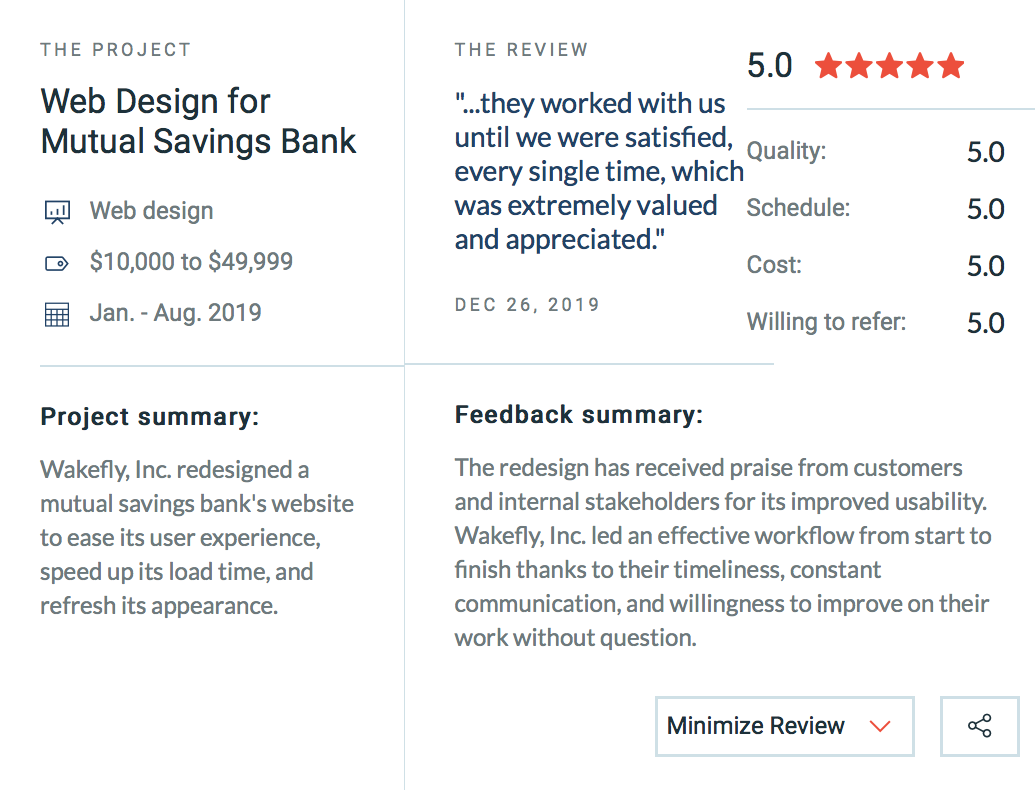 "If we thought we wanted/didn't want something in the beginning, but later realized we made the wrong decision, the Wakefly team never told us "too bad." Instead, they worked with us until we were satisfied, every single time, which was extremely valued and appreciated." -Ariana Dello Stritto, Marketing and HR Assistant at Bay State Savings Bank
For most of 2019 we were also working on the web design and development for a synthetic turf company, Shaw Sports Turf. We also created a digital marketing strategy, which included creating ads, placing the ads and overall management of their campaigns. The new website has improved their web presence by increasing traffic for the company and a 225% decrease in page load time.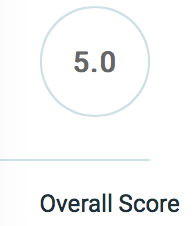 "The quality of their work and their responsiveness set them apart." -Jennifer Muse, Marketing Manager at Shaw Sports Turf (Shaw Industries, Inc.)
Clutch as a company is also always growing and expanding. They are currently working on improving their sister site, The Manifest. The Manifest helps prospective clients search for the leading agencies in the industry by having hundreds of published shortlists of the best performing companies in certain industries all around the world. The Manifest also offers industry data, trends, and guides for everyday challenges to help you grow your business with necessary knowledge.
Wakefly is very proud of how far we've come over the past 17 years. We would love to connect to discuss your next great web development or digital marketing project. Take a visit to our site to learn more and get in contact with us today!