Posted on 3/29/2017 in General News
---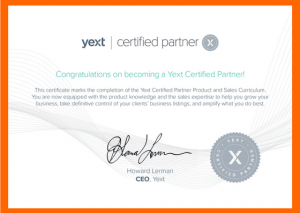 MARLBOROUGH, MA – Wakefly, Inc. is pleased to announce it has become a Yext Certified Partner. Yext, a location management platform, partners with over 4,000 professional marketers, digital agencies, SEOs, web developers, and social media managers to put the best version of each client on the map. Wakefly is now up-to-date on the latest developments in the Yext platform. They are now further able to help clients grow their businesses, definitively control their business listings and amplify what they do best. Yext is a robust addition to Wakefly's existing suite of marketing tools.
About Wakefly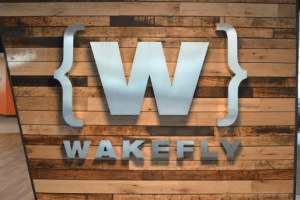 Wakefly is a Boston based online marketing firm focused on custom crafting ROI driven solutions that map to our client's unique business goals. Born in software development, Wakefly is a full service web presence management firm that specializes in holistic, data-driven online marketing and boutique web development. Our dedicated teams of established marketing and website professionals function as an extension of our client's organization and have helped hundreds of clients build successful websites and search engine marketing (SEM) strategies for over 14 years. Wakefly customizes digital marketing programs to maximize our clients' opportunities in the digital marketplace.
About Yext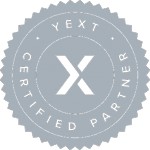 Yext puts business on the map. The Yext Knowledge Engine™ lets companies manage their digital knowledge in the cloud and sync it to over 100 services, including Apple Maps, Microsoft Bing, Facebook, Google Maps, Instagram, Siri and Yelp. Yext Listings, Pages, and Reviews help businesses around the globe facilitate face-to-face and digital interactions that boost brand awareness, drive foot traffic, and increase sales.
Based in the heart of New York City, Yext has been recognized as one of America's fastest-growing companies by the Inc. 5000 (2015 & 2016), one of Forbes' Most Promising Companies (2014 & 2015) and one of Fortune's Best Places to Work (2014, 2015 & 2016).