Posted on 10/17/2017 in Digital Marketing
---
It was so much fun to attend Inbound 2017 this year! I am always learning new things and meeting people from all over the world. Since the ability to be in multiple places at one time has yet to be invented, Wakefly sent a team of 3 this year. We carefully planned out our sessions to limit the amount of overlap and to get the broadest experience as possible. Among the 3 of us, we attended over 30 different sessions over the 3 days – ending with a fantastic presentation from John Cena (more on that later)! We each have different roles in the organization so it was interesting to see what we each thought the top takeaways were this year.
Patrick, a Wakefly Account Manager, works directly with our customers and prospects to make sure their needs are being met and highlight opportunities where Wakefly can help. He wanted to highlight the following:
Generating More Customer Referrals: According to Gartner, 65% of B2B buying decisions are made based on referrals from the buyer's network, yet the vast majority of marketing dollars is spent on the remaining 35%.
Keeping the Audience Engaged: During long presentations/webinars/videos, the average viewer can only remain engaged for about 20 minutes. Keep people engaged longer by changing up the flow (change speakers, do a quick exercise, show them a video, etc.).
The B2B Buyer/Seller Disconnect: A poll of 600+ B2B buyers and sellers shows that sellers believe developing a comprehensive vision of the future is the most important component of the sales process, but buyers disagree. Buyers believe fostering collaboration and enabling others to act is the key. Bridging this disconnect is key to landing more business in a marketplace where buyers have all the leverage.
Ryan, a Paid Media Strategist, works with many of our digital marketing clients to guide them on how to get the most out of their paid media budget. He wanted to share:
Facebook B2B Strategy: It's all about the audience

Start with manual targeting > Switch to retargeting > Expand to lookalike audiences (using emails & visitors) > Experiment with layering audiences
Never spend more than 1/1,000 of your audience size as a daily budget
Don't use boring stock photos, photos taken by smart phones work well because they blend in with the rest of the feed.

Be Persuasive: Scientific research proves that certain words wield more power than others and how you word something determines how people respond to it. Certain words and copy constructs can make you instantly more persuasive. Some of our favorite examples are

Eye Magnet Words – (easy, quick, improved, secret, sneak peek) automatically draws readers' attention.
Framing is Key - How you frame something - "$5 fee" vs. "small $5 fee" - can make all the difference in the world. When trying to get someone to make a yes or no choice on your site try including text on the no button that frames what the user would be missing out on.
Loss Aversion – People are 2x more motivated to avoid pain than to achieve gain. Write copy around what people would be missing out on rather than what they would gain.
Time – On average 28% of words on a given web page get read. People are typically just skimming so don't bury the lead and be clear and concise.

Don't Fail at A/B Testing: A/B testing should be more of a scientific method than a gut feeling. There is a lot of up front work to properly determine what to test and how long to test it. You can fail at an A/B test before you even start it in the following ways

Not doing enough research
Not running the test long enough – make sure you cover an entire cycle of activity
Having a web update in the middle of your test
Setting up too many variations at one time
Page flicker – when the original content shows for a split second before the test appears
I am Jess, the Lead Strategist and Director of Marketing at Wakefly. I am responsible for overall success of our client's digital marketing programs and provide our clients with guidance on how to leverage digital marketing to reach their business goals. My favorite takeaways were:
Data Driven Remarketing: leverage audiences and custom dimensions more to better target remarketing efforts.
Website Personalization: most personalization projects fail to get off the ground. People try to do too much at the start without understanding the technology to implement it or knowing enough about what they want to do. Start small, test success, then grow incrementally bigger.
Video is Marketing's Future

It is the currency of social media. Don't look at CTR, look at engagement.
Square videos get 80-100% more engagement than landscape or portrait.
Have a mixture of professionally created and self-created videos.
Having a video (or link to video), in an email will increase CTR

Usability/Conversion Rate Optimization is the Biggest Trend this Year Overall: More and more companies are shying away from personas because they take a lot of effort to create, and companies don't really know what to do with them when they are done. Many marketers are shifting to usability studies because watching what a person actually does on the page vs. what they say want (in a persona) are usually very different.
We look forward to implementing and trying these and many of the other tactics and strategies on our accounts over the coming year. Already looking forward to Inbound 2018!
---
Contact Us Today!
Partner with us to improve your digital marketing
Optimize Your Website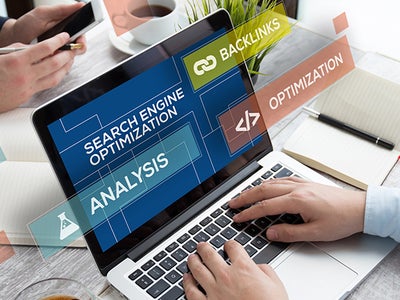 Related Blogs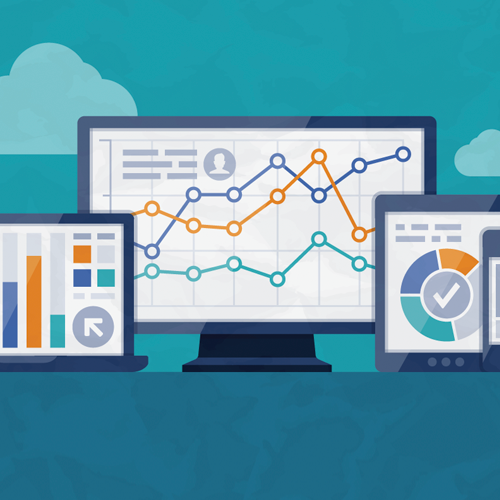 Since 2012 Universal Analytics (UA) has been the gold standard website performance tracker. Most of you that use Google Analytics are probably [...]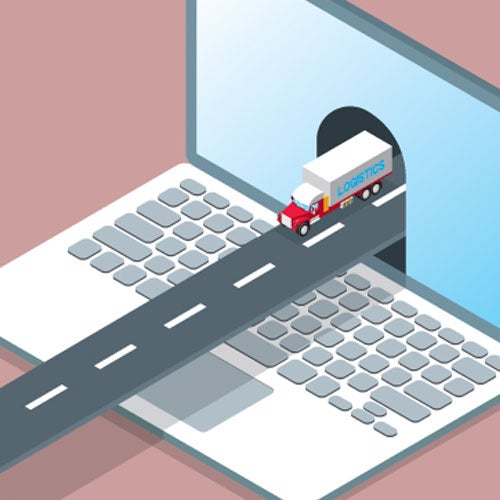 When people think of long-haul trucking, heavy shipping, or other sectors of the transportation industry, "cutting-edge online experience" may not be [...]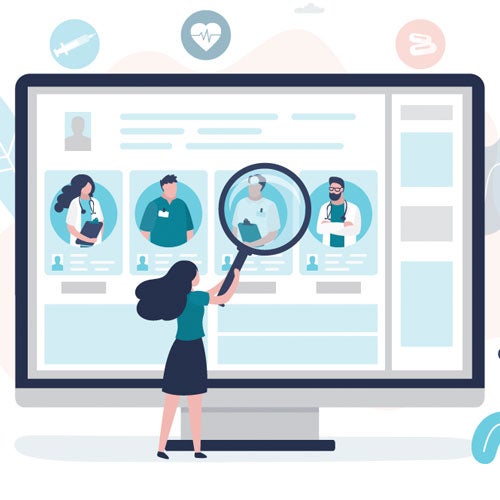 Healthcare websites face a unique balancing act of simultaneously conveying patient comfort and clinical prestige. If it's done right, a website [...]