Posted on 2/9/2015 in Digital Marketing
---
Consider Which Platform is Best for Your Social Media Strategy
When used correctly, social media is a powerful marketing tool for your company. You should not take a one-size-fits all approach in crafting your social media strategy. Consider your industry, your audience, and the message that you are trying to share. Facebook, Twitter and YouTube are the biggest players in social media, but you may want to consider making use of other platforms like Instagram, Pinterest, LinkedIn or Google+ to reach the maximum amount of users. Below we will discuss some of the best ways to leverage social content for your business.
Facebook
Facebook still has the largest user base of all of the social media sites, with over a billion monthly users worldwide. However, just because someone uses Facebook doesn't mean that they will see your posts. In order for your Facebook page to be effective, you should be posting content on at least a daily basis. If you are a B2C business and aren't using Facebook, you are missing out on an important opportunity to engage with your customers and prospects. It's important that you post interesting content and don't just try to push your products and services. HubSpot recommends following the "80/20 rule," which states that 80% of your posts should be social (but still pertain to your industry or audience) and 20% should be about your products and services. Avoid lengthy posts and just posting links to third party articles. You are more likely to get someone to engage through the use of videos or asking interesting open-ended questions. Always respond to a user's post within 24 hours. Many customers turn to social media when they have a problem with a business's products or services and how you handle their complaints in this public forum can make or break your reputation.
Twitter
While Facebook creates more of an online community for your business, Twitter is a quick hit and best used for things like event promotion and announcing news. Many people follow brands on Twitter and hashtags are a great way to build your brand. You can create a hashtag for items that may be commonly searched by your customers or use them for promotion. You should never use more than 2 hashtags in a single tweet or it will dilute your message. Twitter is also a great place to show off your expertise and position yourself as a thought-leader. If you have an active company Twitter account, include a Twitter feed on your website to cross-promote and keep your users up to date on all of the latest information at-a-glance.
YouTube
Video content is more important than ever, but YouTube usage should be considered carefully because of its SEO impact. When you host all of your videos on YouTube, YouTube is getting credit for the content. YouTube should be used to supplement your brand but don't expect that adding a bunch of videos on YouTube will drive traffic to your site. Consider alternatives like Wistia that can provide you with SEO friendly embedded code so that the video content on your website will be searchable and bring users directly to your site instead of a third party hosting site. Keep your videos to three minutes or less in length as a best practice so that users don't bail mid-video. Video content should be geared towards your current and prospective customers. Provide helpful tips or give a "behind the scenes" look into your company to make a human connection. This is also a great place to post customer testimonials.
Instagram
If you are in the consumer goods, travel or hospitality industry, Instagram is an excellent way to promote your brand. Like Twitter, you can use hashtags and you can cross promote with your Twitter and Facebook accounts. The majority of Instagram users are 18-35 so if you are targeting an older audience, this might not be the right platform for you.
Pinterest
Like Instagram, Pinterest is a great tool for businesses whose products and services lend themselves to imagery. Pinterest users are largely female. Beware of simply posting your own product photos. In order to be successful on any social media site, you need to be social. You should be liking and commenting on other people's pins. Think beyond product photos and post things that appeal to your company's values and cultivate your brand image.
LinkedIn
Sometimes referred to as "Facebook for business," LinkedIn never really took off in the same way as it's less professional counterpart. However, for B2B companies, there is value in establishing your presence on LinkedIn to help position you as an expert. Networking is really the key strength of this social media site. Post brief status updates, promote your events, and participate in groups or answers to showcase your knowledge and expertise. In a service-based industry, potential customers will look you up on LinkedIn so it's important that you have a company page that conveys your value.
Google+
When Google first launched Google+, they were penalizing businesses that weren't using it as part of their SEO strategy. Over time, its importance has diminished but it should not be entirely ignored. For example, combining your Google+ Business page with your Google+ Local page can improve your ranking on location-based searches. However, with the end of Google's authorship program last year, Google+ has lost a lot of its appeal.
Finding the Right Mix
As you can see, all of these sites have something to offer. The key is knowing who you want to reach and what message you want to communicate so that you can make the most of social media. No matter what platforms you choose to use, make sure that your social media links are included on your website. Also, for content like blog posts, news articles and product pages, be sure to take advantage of social sharing with widgets like Addthis or ShareThis. Be consistent, post often, and be social!
Still have questions? Contact us to learn more about crafting the perfect marketing strategy for your business.
Optimize Your Website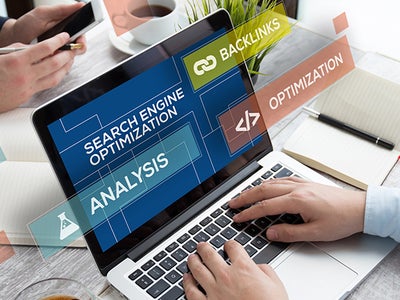 Related Blogs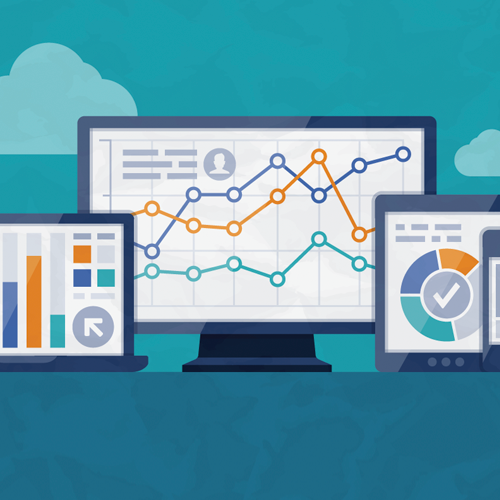 Since 2012 Universal Analytics (UA) has been the gold standard website performance tracker. Most of you that use Google Analytics are probably [...]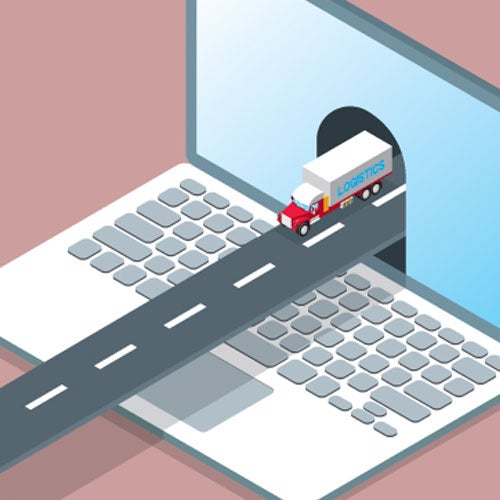 When people think of long-haul trucking, heavy shipping, or other sectors of the transportation industry, "cutting-edge online experience" may not be [...]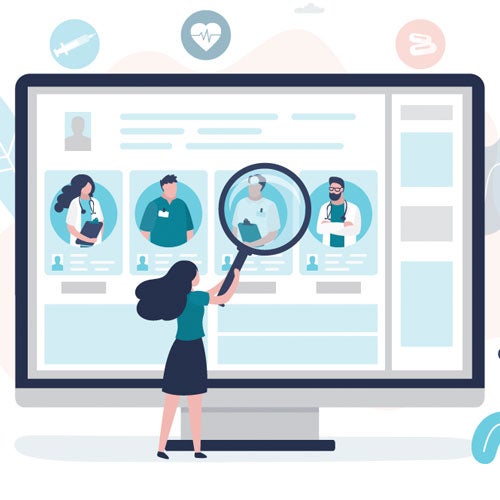 Healthcare websites face a unique balancing act of simultaneously conveying patient comfort and clinical prestige. If it's done right, a website [...]