Posted on 12/15/2014 in Web Development
By Matt Wiseley
---
Part 1: Choosing a Partner
This is part one of a four-part series covering what we've learned working in and with startups to build their core product. This first installment covers how to source, select and initially work with a partner to build the site. The remaining three parts are as follows and will be posted in the coming weeks:
Part 2: Planning the Project
Part 3: Building the Site
Part 4: Iterating
In my time at Wakefly, we've had the privilege of working with a number of Internet startups as their outsourced web design and development team. For the purposes of this series, I define a startup as a new business whose primary product and/or selling tool is its website. If the company wouldn't really exist without a web site, then the shoe fits.
Startup projects are very different from our bread and butter business of building high-performing B2B marketing websites. Some of our startup clients have come from a marketing background and think of their website build as similar to projects they may have worked on in the past. Here are just a few important differences: As mentioned above, the website IS the business. The ability of the site to perform is literally a make or break outcome. With the increasingly short capital leash startups are given these days, this point is all the more important.
Because the business is new, so is the website. That means there is no content to reuse and, in most cases, few successful competitive examples to leverage. Startup sites are web applications, involving substantial custom functionality. If there wasn't a substantial barrier to entry in building the site the startup has conceptualized, it would have been done before. As such, budget expectations should not be set based on previous experience building simple marketing websites.
The site to be created is a figment of the founders' imagination. Founders have a varying degree of clarity around what exactly the site will do and how it will do it. Established businesses, on the other hand, tend to have a much clearer idea of their requirements and there are often well-defined examples of similar functionality to work from. For this reason, you can't abdicate the planning and build to the extent you might be able to with other projects. You'll need to be heavily involved in the planning process.
So, given these challenges and complexities, how is a non-technical founding team to get their site built? Here are the options, as I see them, with pros and cons:
Find developers who will work for equity
Pros: Least expensive option upfront; Retain full control, move quickly; Retain institutional learning
Cons: Most expensive long-term (if the business succeeds), Very difficult to find developers who can and will take such an offer; Developers in this arrangement will want to wield significant control over the details of what they build
Hire a development team
Pros: Retain full control; Move quickly, Retain institutional learning
Cons: Employment and benefit complications can be distracting at this early stage; Fairly expensive unless you can work very efficiently with contractors
Hire an agency
Pros: Fixed cost with assistance managing to a budget; High-quality resources available as needed; Get the full suite of expertise including planning, design, development, QA and project management; Retain full control over the direction of what is built
Cons: Resource utilization must be planned to some extent, High upfront cost commitment
We're seeing more and more startups choosing the agency path, and with good reason. Working with an agency allows for a burst of fixed cost development resulting in a marketable product. This allows the founders and investors the luxury of choosing whether to invest in a dedicated team based on early indications of success from an actual product.
Of course, not all agencies are created equal. So here are some questions founders should be asking potential agency partners when shopping around:
What other startups have you worked with, and how did those projects go? As I've said, startup sites are unique and you don't want to be pushed through a process that isn't taking that into account.
What technology stack are you going to use, and how hard will it be for me to build a team to support it down the road? You're going for something mainstream, widely used and well supported. No homegrown frameworks or CMSs need apply.
What will you need from me to build the project? This is really important – you need to know what you're signing yourself up for in terms of commitments ahead of time so you can plan accordingly. And if the answer is "not much", that's a big red flag.
The second part of this post will discuss challenges and considerations for planning a startup site when working with an agency.
---
If you are looking to start a project reach out today!
Let's get the conversation started.
---
Optimize Your Website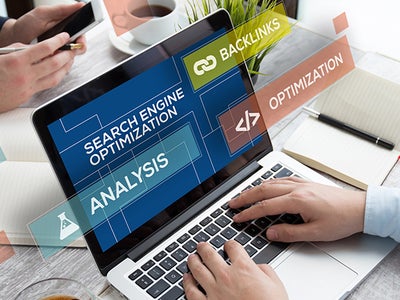 Related Blogs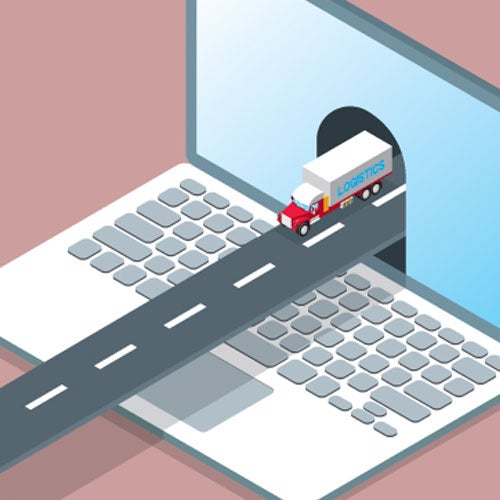 When people think of long-haul trucking, heavy shipping, or other sectors of the transportation industry, "cutting-edge online experience" may not be [...]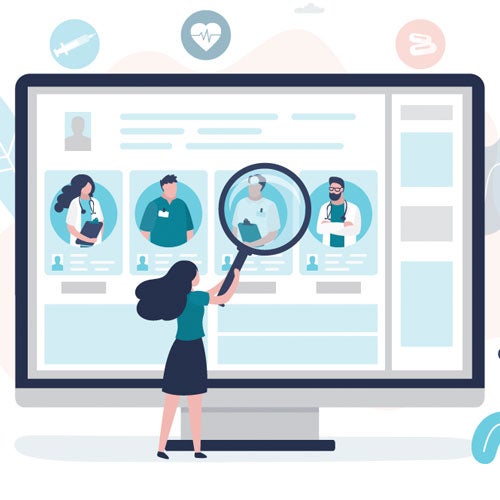 Healthcare websites face a unique balancing act of simultaneously conveying patient comfort and clinical prestige. If it's done right, a website [...]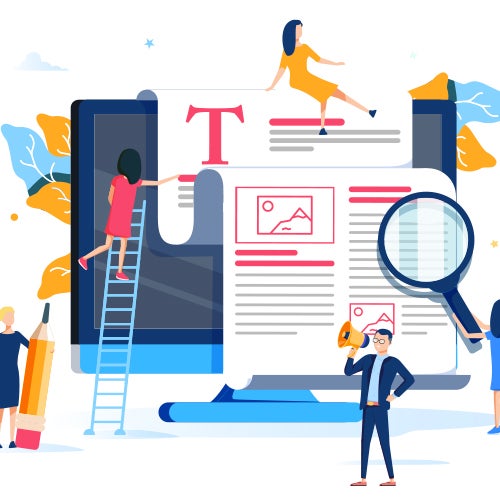 Have you ever been writing, designing, or managing a web page and realized you had more information than you knew what to do with?"Nobody will read [...]