Posted on 4/3/2018 in Digital Marketing
By wakefly
---
As you saw in the 7 Step Guide to Content Marketing Success, you need to make sure that you really understand what information your audience is looking for. Sometimes, it is easy to determine what your audience wants to learn about. However, sometimes it isn't so easy. Below are 3 tips for using keyword research in your content marketing strategy.
1. Review Google Ads success
If you look in Google Analytics or Google Ads, you can view which keywords are driving the most traffic and conversions on your website. I recommend looking back 3 months to get a broad view of your website activity. There are 3 metrics I would focus on in helping to choose keywords:
Most Impressions: this is a true metric of a hot topic. What non-branded keywords are driving the highest impressions?
Most Clicks: the topic of these ads are resonating with your audience. Look for similar topics that you could write about.
Most conversions: this keyword and message are already showing to be an incredible value. Write a series of content pieces around this keyword or group of keywords.
Google Trends is a fantastic tool that allows you to find trending topics around a particular topic. You will see graphs that represent the interest in that topic over time and a map of interest by region. Lastly, it shows you related topics and specific queries related to that term. For example, if I use the search term "online marketing for small business", and filter by the United States, I see the following graph:
You can see that the highest peak happens to be in October – with a distinct lull in November & December. A value of 100 means that the term is at its peak popularity at that time. A value of zero means that there is very little volume. The above makes sense – small businesses are short-staffed and don't have the time to try to grow their marketing DURING November and December as they are likely business with the holiday rush. However, we should put together some content for the small business marketer that is ready by the end of August so that we can start to promote it in September and October. Writing that content now wouldn't make a lot of sense.
When Google took away the ability to view keywords in Google Analytics, they tried to appease those of us that weren't too happy with search query information in Search Console. You can access this information either through Google Analytics or Search Console directly. However, I like looking at it through Google Analytics best.
When you view it through GA, you can see the search query, clicks, impressions, CTR and avg. position (rank). While there is still a significant number of queries in the unknown or dreaded "(other)" category – you still have access to a lot of data.
As you look at the report, I would focus on the keywords that have the highest impressions and highest click-through-rate. Obviously, if you are already at a rank of 1 for that search query, it is possible that you already have content relating to that. So look for related topics that you could then cross-link to.
Content marketing is probably everyone's least favorite activity. I hope the tips above make it just a bit more bearable for you.
---
Get a Guided Content Management Workshop
Contact us today to work with one of our digital marketing strategists on developing your content marketing plan.
---
Optimize Your Website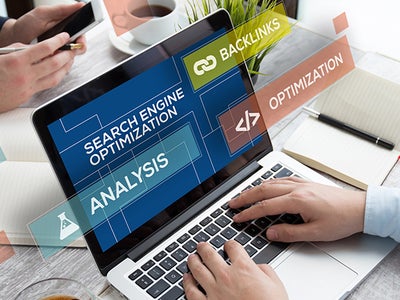 Related Blogs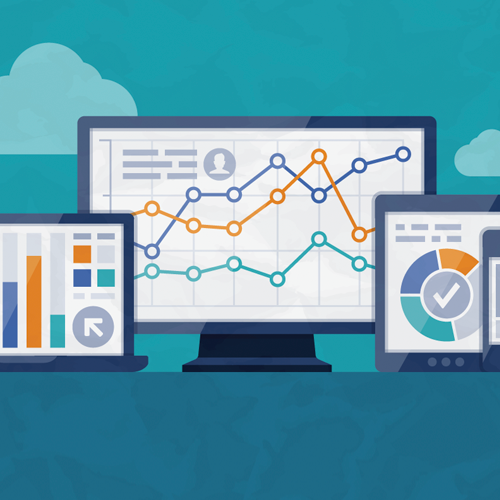 Since 2012 Universal Analytics (UA) has been the gold standard website performance tracker. Most of you that use Google Analytics are probably [...]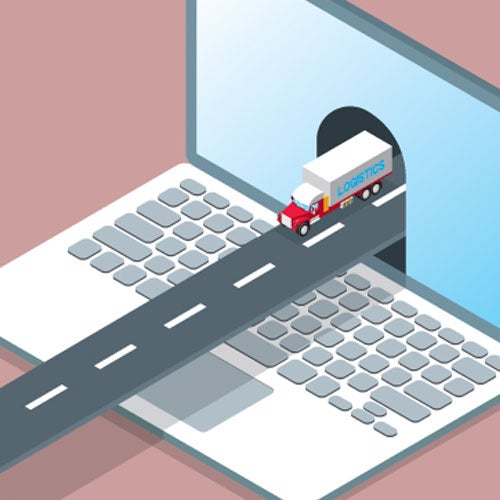 When people think of long-haul trucking, heavy shipping, or other sectors of the transportation industry, "cutting-edge online experience" may not be [...]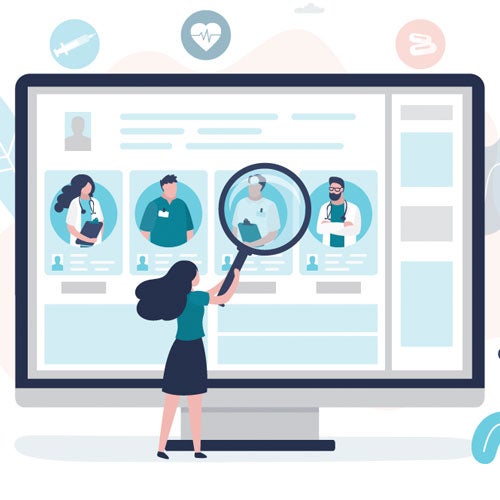 Healthcare websites face a unique balancing act of simultaneously conveying patient comfort and clinical prestige. If it's done right, a website [...]