Posted on 1/6/2020 in Accessibility
---
Web accessibility in 2020 looks to bring a wide range of progress, some good, and some not so good. The accessibility community will continue to diligently strive to keep standards as current as possible and promote the importance of accessibility, while, in the absence of a formal set of compliance guidelines, some will see a golden opportunity to take advantage of the situation.
Continued uncertainty with ADA compliance guidelines
The Americans with Disabilities Act (ADA) currently does not provide guidance on how to make websites accessible. Unfortunately, this is not expected to change in 2020.
It's also worth noting that WCAG 2.1 was released in June 2018. It is an addition to WCAG 2.0 with the same criteria structure. We can always do better with accessibility and following WCAG 2.1 is a step in that direction.
Web accessibility lawsuits will continue to increase
Without formal guidance from the ADA on web accessibility, lawsuits have increased by staggering numbers. In 2017 there were 814 web accessibility lawsuits. In 2018, there were 2,258. This is an increase of 181%! This year, 2019, the projections are for 2,408, a seemingly minor increase of 7%.
Given the expectations of no changes with regards to the ADA, we can expect these numbers to continue to increase in 2020.
WCAG to issue another release
WCAG 2.0 was released in December of 2008. 10 years later, WCAG 2.1 was released. Continuing their efforts to keep accessibility standards as current as possible, WCAG 2.2 will be released in November 2020. When 2.2 is released, web pages that conform to 2.2, will also conform to 2.1 and 2.0.
Beware of the "Quick Fix"
In 2019, we began to see a growing trend of solutions offering a quick fix to remediating web accessibility violations. This trend is quite concerning and unfortunately, will continue to gain strength in 2020.
Among other things, these "solutions" promise:
"Full compliance, 100% guaranteed"

Nothing is guaranteed in accessibility. The finish line is essentially a moving target and considered unattainable.

"ADA Compliance"

As stated earlier in this article, the ADA does not provide guidance on web accessibility guidelines.

"ADA Certificate"

Certifications of compliance exist only in name. There is no official certificate of web accessibility compliance.

"1 easy step – just insert one line of code"

Band-aiding accessibility issues with overlays and widgets are not the solution. There are code standards for a reason. When these standards are not followed, you can assume there will be accessibility violations. These violations should be individually evaluated, and remediated to the specifications to resolve accessibility issues.
Karl Groves of Tenon.IO evaluated one of these such solutions. His Youtube video titled, "The Underlying Truth about Overlays" (26 minutes, 31 seconds) details his alarming findings.
Conclusion
Personally, I'm excited to see what happens in accessibility this year. As a developer, it's incredibly motivating to work in the accessibility space. It's an open community that is welcoming to ideas and techniques. Given our varying human abilities coupled with the mass of digital devices at our disposal, accessibility can be hard. However, this community is driven, driven to make the web usable for as many people as possible. This is what I look forward to in 2020.
---
Request a Free Site Audit
We'll help you discover how to get the most out of your website.
Don't Risk a Lawsuit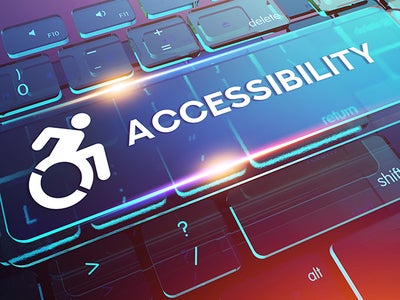 Related Blogs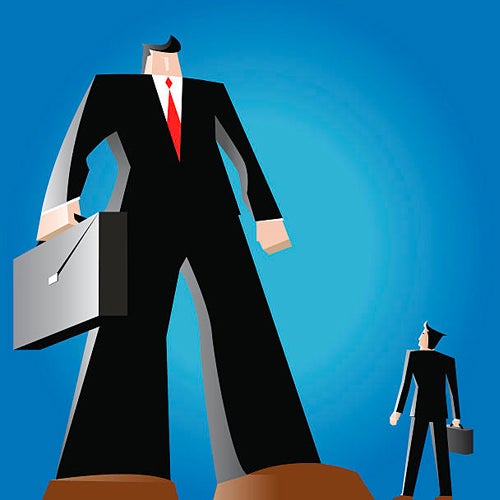 There is an ocean of opportunity in digital banking. Customers these days want to do more and more of their banking activities online. In fact, the [...]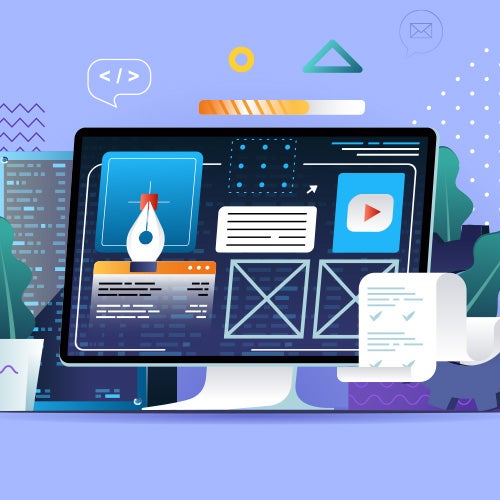 These days, web designers have a lot of new technology they can build into websites. There are endless widgets, buttons, pop-ups, and graphics to [...]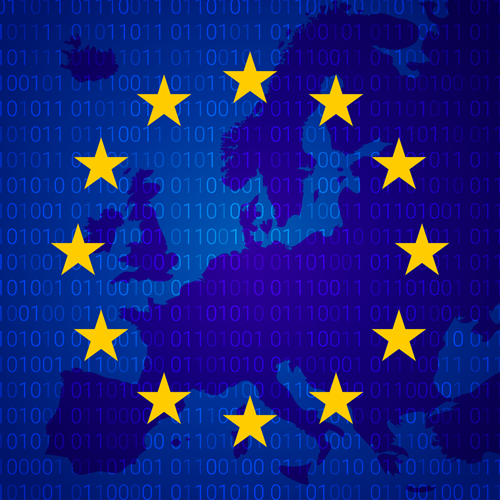 Even for businesses that have taken a proactive approach to online accessibility, the onset of the new directives translates to quite a bit of work. [...]