Posted on 12/10/2015 in Digital Marketing
By Dean Dorazio
---
"If we create a lot of content, they will come" is what I believe many website owners think when building content for their site. It seems like there's a strong focus on the quantity rather than the quality of content which limits the potential of websites generating organic traffic.
This is most likely because of the Google algorithm updates back in 2009-2011 which focused on content 'freshness'. This led to thousands of blog posts promoting the creation of 'fresh content', and case studies showing websites that built content on a more consistent basis generating lots of organic traffic.
The quantity of articles being produced was a much bigger focus than the quality of those blog articles. And for a time this strategy was successful for many websites.
The technique was quite simple:
Research keywords that you can target with blog posts
Build blog posts around new keywords on a weekly basis
Build links to the blog posts
Watch as your organic traffic skyrockets in Google Analytics
High five the monitor
Repeat monthly
Quantity Does Not Rank Without Quality
Since 2011 there have been well over 60 Google Algorithm updates which have drastically changed how SEO is done. Most importantly, there were algorithm updates which changed how content is evaluated and ranked by Google. Over the years there has been an increased focus on creating a better and more quality experience for searchers by aligning valuable content with searcher's intent.
This led to a big decrease in rankings and organic traffic for blogs that have low quality 'thin' content. Thin content is basically not enough valuable information on a web page. The many websites that focused more on the quantity of content being produced (especially the ones lacking in quality) were heavily affected by these updates.
Breaking Away From Thin Content
In my previous article about building a successful b2b blog with personas, I discussed how I redesigned the blog of a B2B company using buyer persona research for the content strategy. While redesigning their blog, one of the most prominent issues that was addressed was the amount of thin content found throughout the blog. There were over 130 blog posts in the blog, and about 100 of those were identified to be thin content. These blog posts had a distinct pattern:
Content was not relevant to the main topic
Posts were less than 350 words
Posts were heavily self-promoting
Not enough valuable information for the audience to learn from
The blog posts would have a strong title focusing on a pain point, such as "How To Have Better Conference Calls". The content would start with a strong introduction of a few sentences directed at the pain point, which was then followed by 300 words of self-promoting content that focused on their service as being a solution.
No matter how many additional blog posts were created the organic traffic did not increase. Below is a snapshot of 5 months of organic traffic to the blog, while blog content was being produced on a weekly basis.
Organic Traffic Over 5 Month Period

The number of blogs being created had no impact on overall blog traffic. In fact, the content creation deteriorated user experience and engagement which we noticed from the increase in bounce rates, and decrease in overall time-on-page and page views per session.
The Turn-Around
In order to fix the situation, we eliminated thin content throughout the site in July 2014 and replaced it with informative and valuable content. We focused on creating content around many of the same pain points which were originally targeted but made sure that the content was valuable and educated the audience with absolutely no self-promotion. We also made sure that the content had a good length (usually between 500-800 words), and also included sources of any data that was used. Showing authority and trust to both the audience and Google.
Going from 130 blog posts to about 50, we saw the following results in organic traffic.

Building Valuable Content Increases the Ranking of Content Around It
Building valuable and informative content also has the potential for increasing the rankings and organic traffic of other content in the website. A few months ago our team started working with a business that had blog content that was generating good traffic.
However, we saw an opportunity to increase the quality of the blog content by adding more research, data, and history to some of the blog article topics that we planned to work on. The new blog content started being produced in August 2015 which led to interesting results; blog posts which haven't seen increases in organic rankings and traffic all of the sudden started increasing in both.
In the image below, Blog 1 and Blog 2 were posts that were published about a year prior and haven't seen any big changes in traffic for a few months prior to building the new content. These posts were not edited or changed in any way, however, saw big increases in organic traffic and rankings when the new content with added value was being published.
Blog 1 more than doubled in organic traffic, and Blog 2 more than tripled in traffic over the same time period. As the overall value and user experience of the blog increased (with the new blog posts being generated), the rankings of older blog posts saw a big increase.

Strive to Build Quality Content – Always
The SEO benefits of quality content should be a motivating factor of creating quality content. The next time you plan on building content for your blog, don't focus on "how many" pieces of content to produce, but how many quality articles you are able to produce in the same time period.
---
Optimize Your Website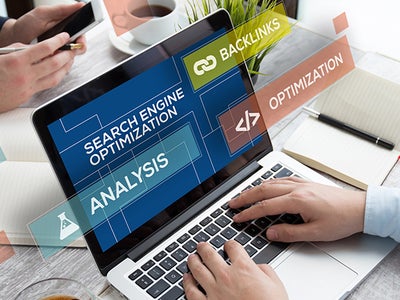 Related Blogs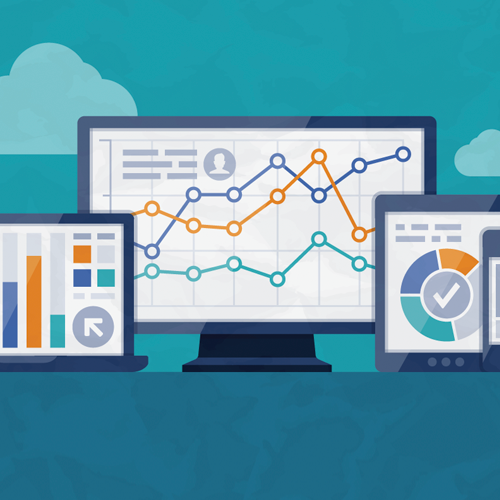 Since 2012 Universal Analytics (UA) has been the gold standard website performance tracker. Most of you that use Google Analytics are probably [...]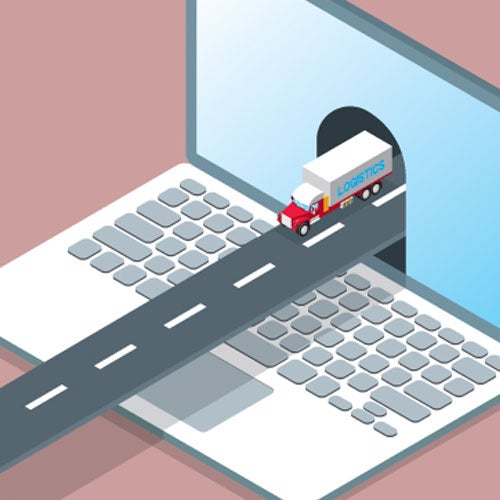 When people think of long-haul trucking, heavy shipping, or other sectors of the transportation industry, "cutting-edge online experience" may not be [...]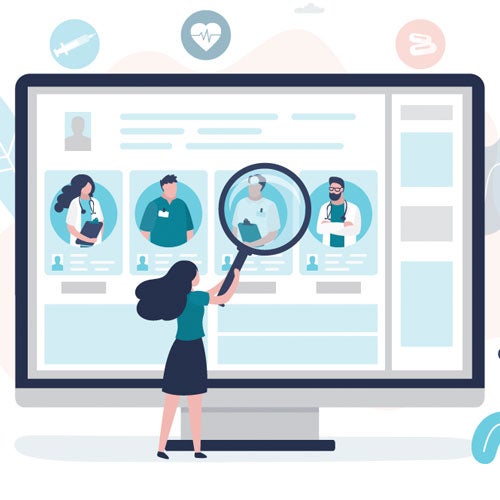 Healthcare websites face a unique balancing act of simultaneously conveying patient comfort and clinical prestige. If it's done right, a website [...]