Posted on 7/20/2018 in Web Development
By wakefly
---
Not too long ago, adding, updating and managing a website's content was a tedious and technical process. Modern Content Management Systems (CMS) are a great way for businesses to be able to quickly and easily manage the content on their sites, creating a great user experience for their customers. A CMS is a viable solution for many companies because it: enables non-technical people to make website content changes, allows for multiple users with different access levels, helps present a unified, branded experience and concentrates all this in one dashboard.
You Don't Have to Be a Developer
Not everyone has a background in computer science, and a CMS allows those of us who don't to be able to easily upload and change content on a website. This is one of the main reasons for leveraging a CMS. You will still need technical assistance with building the website, but once configured, a CMS allows all levels of computer savviness to manage the site. A few training sessions from those who built the site and proper documentation will enable anyone at your company (who you decide to give permissions to) to easily update the site.
Allows for Multiple Users with Varied Access levels
Chances are more than one person at your company will be touching your website. A CMS allows each user to have access to the website, and you can control the permissions associated with each user. This allows you to grant various levels of access to your team members. You can also create workflows to make sure content does not get posted without the proper approval. Also, you will be able to add users via their email address, and the admin will be able to tend to the list. This allows for an additional security layer that wouldn't exist if everyone were using the same credentials.
A CMS enables you to make uniform site changes easily. You don't need to manually change design elements on each page. It is simple, you can make a change to a template, and then apply that change to all pages using that template. This gives your website visitors a clean, branded experience as they navigate your site. Making changes to individual pages without a CMS can leave technical issues or site vulnerabilities that can wreak havoc on your site.
One Dashboard from Anywhere
All the above can be accessed via a user-friendly dashboard anywhere you have access to the internet. IT support won't need to make text or content changes to the site. A CMS gives you the ability to be able to manage your site from outside of the office, eliminating stress and reducing edit time. We have all been away from the office and have noticed something that needs to be edited or changed. A CMS allows you to react in real-time, and make the changes from wherever you are.
As you can see from these reasons listed above, having a CMS gives you more control, streamlines processes, and ultimately saves you time. The advantages go beyond these listed above, but bottom line a CMS heightens the effectiveness of your employees and helps in decreasing total costs for your organization. If you want to learn more, please feel free to contact us. We can talk and find the right solution for your specific needs. We look forward to it!
---
Optimize Your Website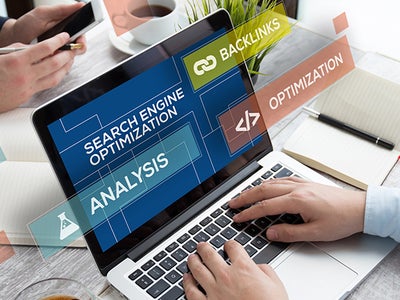 Related Blogs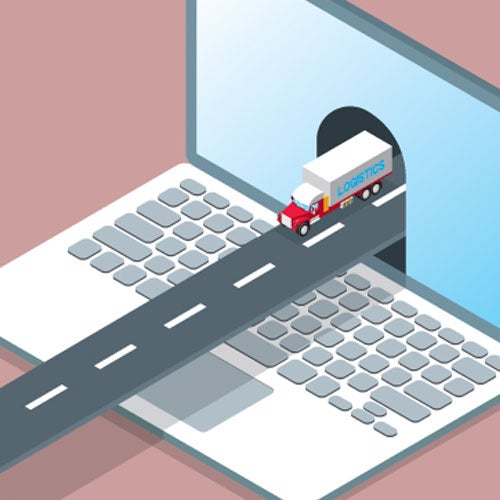 When people think of long-haul trucking, heavy shipping, or other sectors of the transportation industry, "cutting-edge online experience" may not be [...]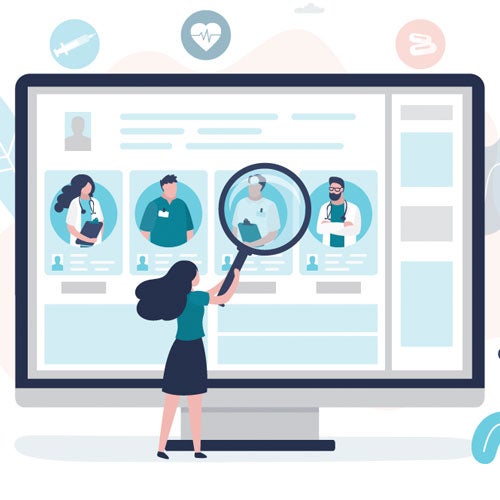 Healthcare websites face a unique balancing act of simultaneously conveying patient comfort and clinical prestige. If it's done right, a website [...]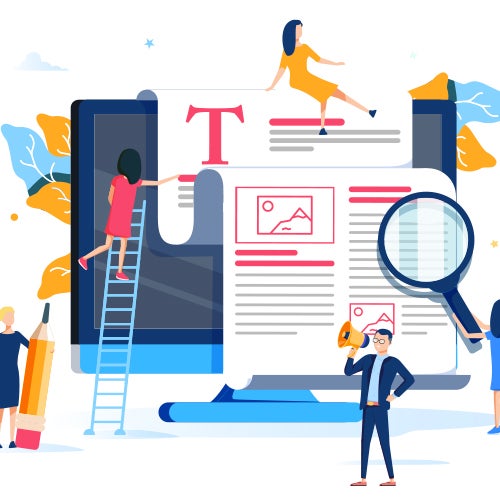 Have you ever been writing, designing, or managing a web page and realized you had more information than you knew what to do with?"Nobody will read [...]