Posted on 3/7/2020 in Digital Marketing
By Ryan Lingenfelser
---
With the rise of the digital economy, marketers can now serve companies just as well remotely. Tools like Zoom and Slack make communication instantaneous. These companies in turn gain access to worldwide talent. Alongside this shift, SMBs can more easily offer their goods and services globally to vastly expand their market. Digital marketers therefore should understand how to support these newly-international businesses, which are more and more likely to ask for expertise here.
From an SEO perspective, a global strategy needs to be pursued deliberately. Content meant for different countries and languages each require their own URL, hreflang tags, and other considerations to function smoothly. Otherwise, search engines may fail to display the ideal pages for each target audience.
You should determine your company's international potential by first assessing market demand, analytics, and trends. We'll assume here that this has been already done in order to focus on implementation. Learn these 3 best practices to begin successfully within international SEO.
"The aim of marketing is to know and understand the customer so well the product or service fits him and sells itself."
1. Employ New URLs By Domain, Subdomain or Subdirectory

Before creating content that targets a different language or country, you need to decide if you want to focus on a language or country. If location isn't a factor in delivering your products and services, then you want to potentially target a new language. For example, an English language blog will target the entire English-speaking world by default. For this blog, you may want to translate the same content into another language. If location does matter, then you want to target by country. Different currencies, shipping policies, and other factors relevant to say an e-commerce business could affect this decision.
Unfortunately, search engines do not offer targeting options by region such as EMEA (Europe, the Middle East and Africa) and APAC (Asia Pacific), only by country. Regardless of which choice suits your business, you need to create a new site structure for this content, with a few different options available…
The domain option means creating a new domain such as example.au (Australia). If your site has a new generic top-level domain (gTLD), such as .com or .org, your domain is considered neutral. You can then use Google Search Console's International Targeting Report and Bing Webmaster Tools to define a target country.
A ccTLD is a top-level domain with a country code like example.cn (China). Content on these domains automatically targets these countries. Some ccTLDs are considered vanity URLs though, so do not associate with a country. A ccTLD is the best option if you have a substantial amount of content or eventually will, about as many pages as the original domain, that targets a specific country. It clearly defines the country, which may improve click-through rates within the search engines, while being a ranking factor itself.
If choosing this route, try to have the new domain hosted on a local IP address within the target country. This is less important today, at least for Google and Bing, though search engines like Yandex and Baidu still rely on this factor. It will also load faster for users within that country, unless using a content delivery network (CDN).
A subdirectory means keeping your existing domain but creating a subfolder that targets a country or language, such as example.com/ca for Canada (country) or example.com/es for Spanish (language). A subdirectory is likely the best option when targeting a new language, though it may be less clear to a potential user than using a subdomain. It is considered 2nd best option for creating a large website, though it may work best with minimal content.
Many prominent SEOs favor subdirectories whenever possible. There is some evidence that search engines like Google treat backlinks pointing to subdirectories differently than ccTLDs and subdomains. The authority gained from backlinks may better spread throughout the pages of an existing domain compared to a new domain or subdomain, maximizing link equity.
Subdomains are the least preferred option, such as ca.example.com for Canada or es.example.com for Spanish. Though officially just as good according to Google, many SEOs mention lost keyword rankings using subdomains. Like many SEO issues, the best answer likely is "it depends." A subdomain could better separate content targeting a new country or language. Still, this may be risky for a business relying mostly on organic traffic though.

2. Implement Hreflang Tags Via HTML
After choosing how to structure your new content, you need to use hreflang tags to show Google how similar content is meant for different countries and languages. While you can add this through HTTP headers (useful for PDFs) or XML sitemaps, hreflang tags are easily implemented via HTML.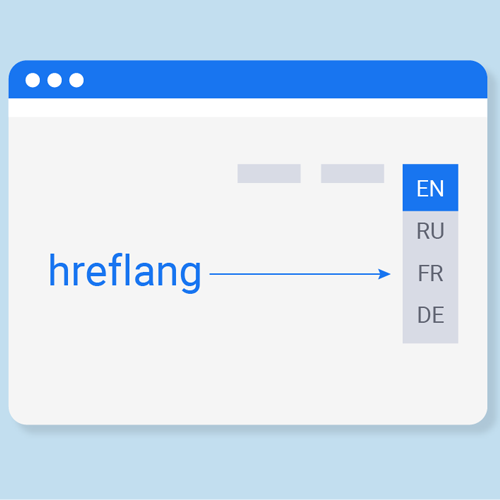 This is important since you may want specific users to interact with a certain section of your website. For example, the UK English-speaking version of a page may have unique content, call-to-actions, and web features only for that country. Otherwise, Google may show a different version of that same content that is more popular, meaning the wrong audience lands on the wrong part of your site.
Hreflang tags are best demonstrated through an example:
<link rel="alternate" href="https://www.example.com/us/welcome" hreflang="x-default" />
<link rel="alternate" href=" https://www.example.com/us/welcome " hreflang="en" />
<link rel="alternate" href=" https://www.example.com/uk/welcome " hreflang="en-gb" />
The "x-default" hreflang attribute is the version that will show for any non-English language, in which the hypothetical US welcome page version was chosen. The "en" hreflang attribute is the default English-speaking version outside of the countries listed here. Finally, these same tags would be placed on all duplicate content, so both the US and UK welcome pages in this case.
As you may notice, this can get tedious since you have to target all English countries separately, as there's no regional option. The solution here is to only list the top countries by looking at current geo-based traffic in Google Analytics or relying on other internal business data.
Google may pick up on a language used consistently or otherwise attempt to understand if content targets a country. Hreflang tags prevent any possible errors though. They also help associate these pages with one another so that they share some authority that the original page may have earned, for instance. Finally, Bing also requires its own content meta language tags instead of hreflang tags.
3. Hire native specialists for translation efforts
After defining separate URLs, along with hreflang tags to ensure each similar page targets the right audience, you need to engage in a more traditional SEO effort. Cross-linking between your old and new pages can help build the authority of the new content but not as much as local backlinks.
SEO splits into two major halves: on-page SEO which establishes relevancy for a topic mostly by including keywords, and off-page SEO which establishes authority for that theme, determined mostly by external links pointing to that page.
While shareworthy content may get picked up internationally, especially within the same language, a local SEO effort is often necessary to earn relevant links. Keyword research, copy writing, and other important digital marketing skills rely foremost on deeply understanding the target audience. This means knowing their unique culture, behaviors, and preferences of a country or those speaking a certain language.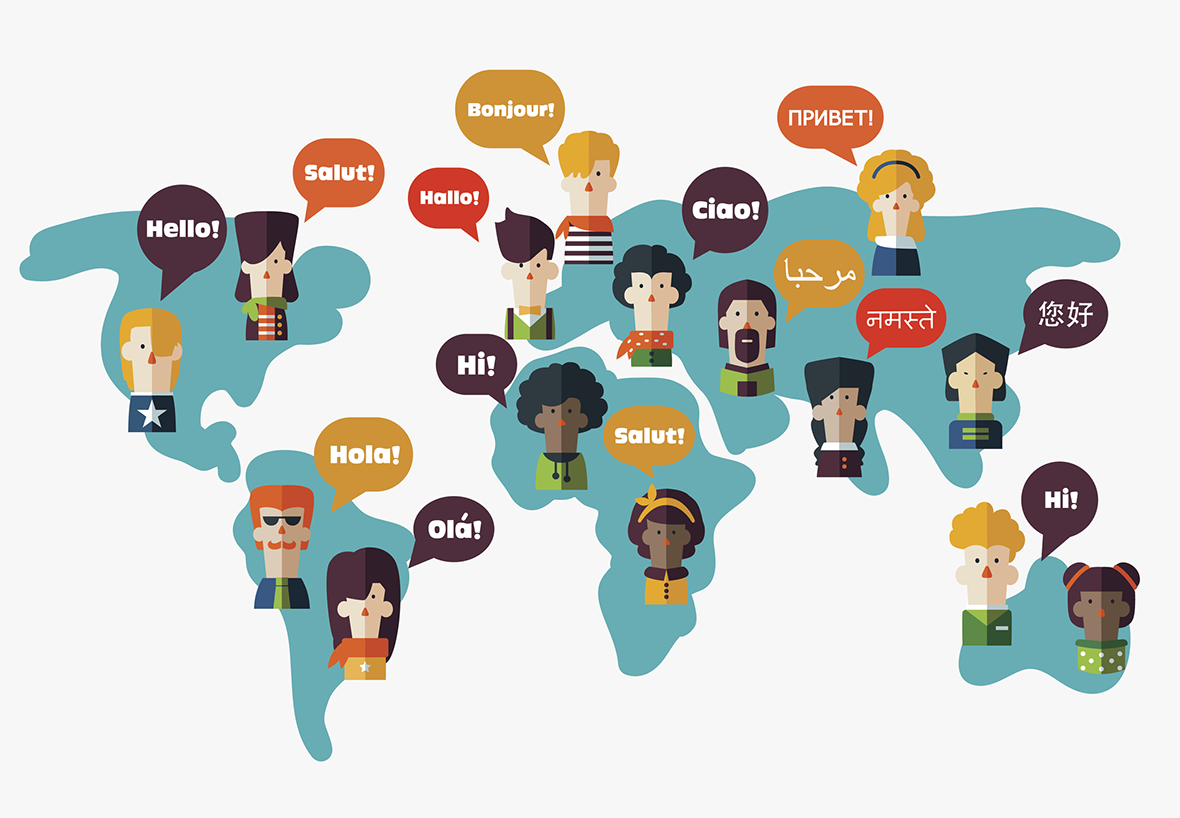 While non-native SEO experts may be able to assist with technical and strategic issues, localizing the SEO effort will work best with those that speak and understand the culture.
Mastering International SEO
Both digital marketers and business leaders should feel comfortable implementing the aforementioned best practices for international SEO, or at least partnering with agencies and specialists to ensure these best practices are implemented.
Beyond SEO, there are many other issues to consider. For example, from a CRO (conversion rate optimization) perspective, you may want to have an option for the user to toggle the language for the page.
If this all seems complicated, Wakefly is able to help you with these best practices for international SEO and further.
---
Struggling to get more visitors to your site?
Request a Free SEO Audit of Your Website!
---
Optimize Your Website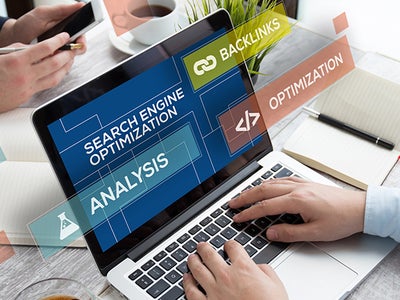 Related Blogs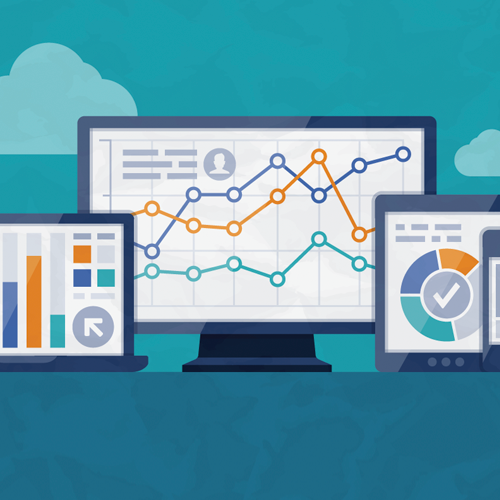 Since 2012 Universal Analytics (UA) has been the gold standard website performance tracker. Most of you that use Google Analytics are probably [...]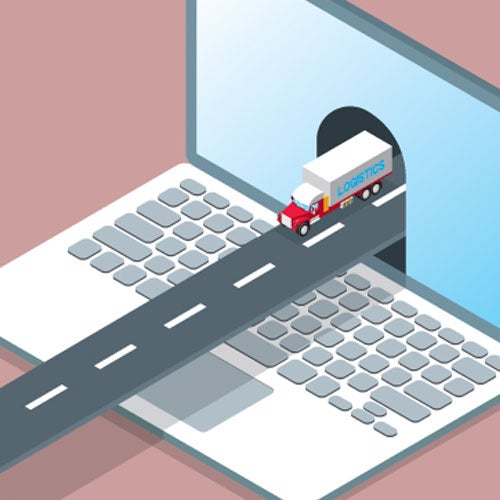 When people think of long-haul trucking, heavy shipping, or other sectors of the transportation industry, "cutting-edge online experience" may not be [...]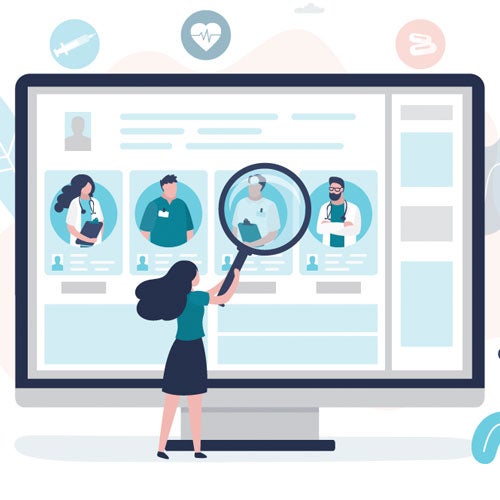 Healthcare websites face a unique balancing act of simultaneously conveying patient comfort and clinical prestige. If it's done right, a website [...]