Posted on 11/19/2019 in Web Development
---
Imagine that you had a month-long vacation, where you could luxuriate and enjoy your time, sit by the pool, have a few drinks, and enjoy the peace and quiet. Now imagine, during that very same period of time, you decided you wanted to build a website. It's a project, you thought that your business needs! You've always fancied yourself a bit of a technological wiz, and now - here you had ample time to put together a website that showcased what strengths your company offered. Or even better, replaced the old-fashioned-out-of-date thing that was currently living on your domain.
Drink in hand, you set yourself to the business of redesigning your website to fit the vision of your future company. You sit down and try to determine how exactly this project will come to light.
There are so many options out there right now - so many ways of bringing a website to the masses, how would you best determine what would work for you? Since you enjoy your time by the pool and have no desire to sit-hunkered over the keyboard in a dimly lit room, you decide that speed and efficiency are key to your future happiness.
The Top Reason - Speed and Efficiency
Speed and Efficiency - of all the reasons to build a website using a CMS system like WordPress, the idea of efficiency is top of mind. Want to quickly deploy something with a one-click install? WordPress. Want to find a hosting provider that has all of the requirements met for your CMS? WordPress. Want to be up and running with little-to-no custom code? WordPress.
There are so many efficiencies that WordPress brings to the website table, that you have to try very hard to overlook them.
Ever try to maintain a static HTML website when you have a revolving door of requirements and all of these requirements require custom code written for your site specifically? Have you tried to outsource a developer to build a website from scratch only to find that they, and their knowledge, are suddenly no longer as available? Ever have custom code written for you specifically only to find out it was poorly written, not secure, or broken when you try to update it or add a new feature?
There are hours and hours of headaches that can occur when building a website from scratch. All of these problems can lead to hours of delay and wasted effort - a Content Management System (CMS) like WordPress was created to eliminate these frustrations.
Content management systems generally manage content, and the code behind it - is hidden from view. All you need to worry about is the written word, and the code is managed by the very capable software provider - WordPress.
But is WordPress right for you? Let's look at some specific ways of how WordPress can make your life easier.
WordPress is self-maintaining - the software is updated frequently by the developers who create and maintain the software. All that is required for you to keep up with these updates is to log in and update the site from the WordPress dashboard. In most cases, this update runs quickly and requires very little effort. Keeping up with the latest information on any updates is simply a matter of logging into your WordPress environment and reading the dashboard - where most WordPress related updates are located for you to review. Depending upon your hosting provider, you may also be notified of when these updates are pending via email.
Would you like to add a cool bell or whistle without having a great deal of overhead? Well, you can - if you utilize the extensive WordPress plugin library.
There are thousands of available plugins for the WordPress Content Management System - you can create an e-commerce website in a snap, add sliders and animations, boost your SEO, tie back into email, and lead generation services for ongoing drip campaigns, and more. The options are endless - and generally, only require a one-click install and some general updates - to keep things in working order.
But what about the design? For most people, designing their own website is the most enjoyable aspect of the whole process. Being able to select colors, fonts, and styles - that represent you and who you are to the masses, can be very gratifying.
In WordPress, you can have something custom designed as well. Wakefly offers custom-designed WordPress websites - featuring your own corporate style for a fraction of the cost of a fully customized static website.
In a hurry? There are thousands of templates available that you can install and apply your own content to - many of these templates are designed by top-notch design companies and feature both desktop and mobile support. You will feel like you spent serious money on a website that cost you very little if this is the road you take.
Every website needs a home - or a hosting provider to live on. No desire to learn the ins-and-outs of hosting? No need. Finding a hosting provider that supports WordPress is a breeze. The most popular hosting providers support one-click WordPress installs. It is very simple to sign up for a hosting account, login with your username and password, and select 'Install WordPress' from the user interface. In cases where your provider does not support this feature, they do support the basic requirements for a WordPress install on the server, and will likely provide a guide or support to help you navigate the requirements.
In a nutshell - WordPress is a simple, effective solution for creating and maintaining a modern website for anyone interested in doing so. Out of all of the content management systems available online, WordPress is the most broadly supported and recognized CMS in the world with over 60% of the market share. There is no shortage of available hosting providers, designers or plugins to make your website great.
---
Still not sure if WordPress is right for your business?
Our team will discuss your business requirements to help determine which CMS is the best fit.
Optimize Your Website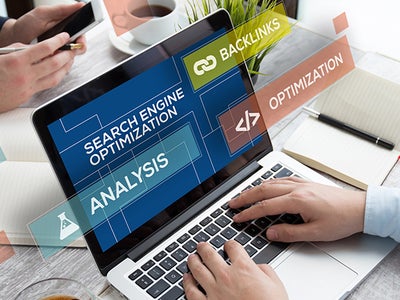 Related Blogs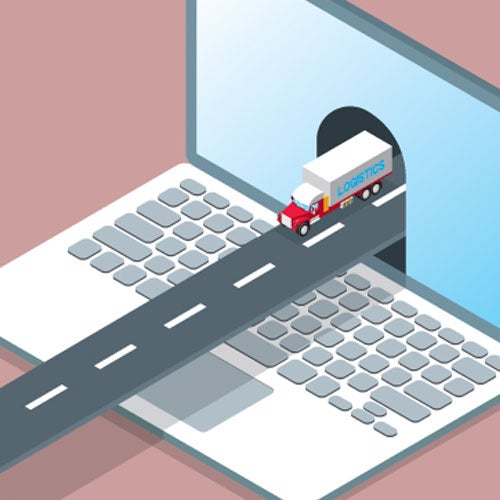 When people think of long-haul trucking, heavy shipping, or other sectors of the transportation industry, "cutting-edge online experience" may not be [...]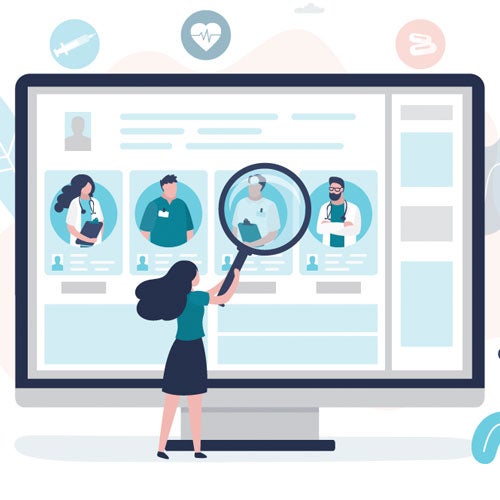 Healthcare websites face a unique balancing act of simultaneously conveying patient comfort and clinical prestige. If it's done right, a website [...]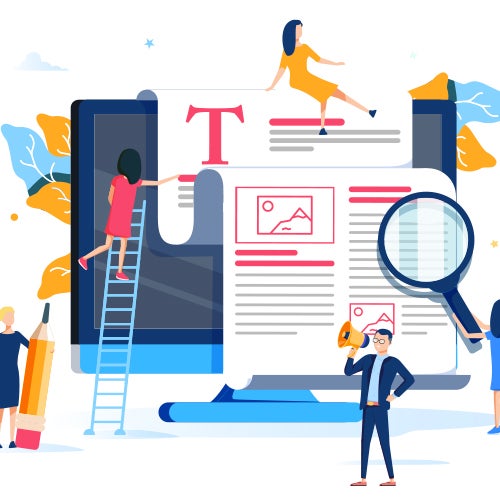 Have you ever been writing, designing, or managing a web page and realized you had more information than you knew what to do with?"Nobody will read [...]